Star Wars Republic Commando Remastered Coming To PS4 & Switch In April
OptimusPrime
09 Mar 2021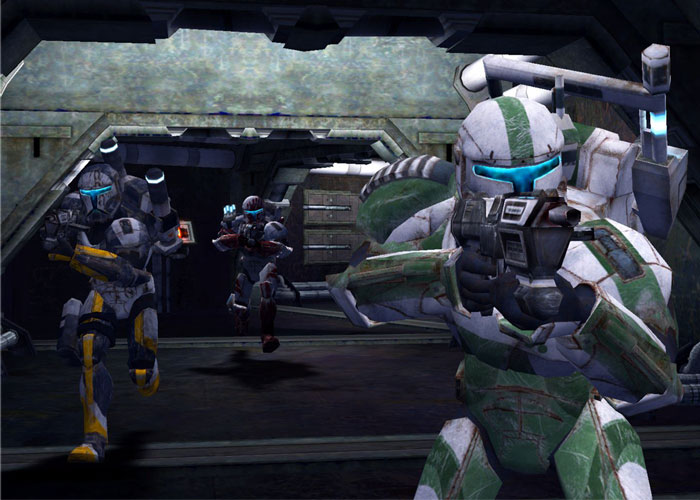 With the end of "The Mandalorian" Season 2, some of us have thought it would be cool of there is a shooter game based on the Star Wars character. With no announcements made by Lucasfilm Games, gamers using the Sony Play Station 4 and the Nintendo Switch consoles can settle for the next best thing, the "Star Wars Republic Commando" is being remastered to be playable on these consoles.
Aspyr Media, the company behind the remaster of the "Star Wars Episode 1: Racer" for the PS4 and Switch, is also doing the remaster that is expected to be released on the 6th of April.
Released in 2005, the game became a cult classic and considered to be one of the best Star Wars video game ever made. Players get the role of the "Boss" as he leads the Delta Squad with Fixer, Scorch, and Sev as they go through missions during the Clone Wars, to be more specific, it is set between "Attack of the Clones" (Episode II) and "Revenge of the Sith" (Episode III). They are elite commandos and they get to battle a bunch of enemies such from the brutal Trandoshan mercenaries to the flying insectoid warriors of Geonosis.
Originally, a sequel, called "Star Wars: Imperial Commando", was in the works but was cancelled. In an interview with Fansided's Dork Side of the Force, Lucasfilm Games executive producer Matt Fillbrandt, who worked on the original game and the newly remastered version, explains why the game became a cult classic:
I think Republic Commando connected with fans because it was the first time they got a look at a story from a clone trooper's perspective, literally from within the helmet, and it went deeper into the special operations side of the Star Wars military. That hadn't been done before and it wasn't shy about trying to project more of a gritty edge.
The game is not being remastered for the more recent Xbox consoles such as the Xbox One, Xbox Series X and Series S, but Microsoft has added the game that is playable via backwards compatibility.
The remaster will be an HD release and it is now on pre-order for US$14.99.