The U.S. Army Is Searching For An Electric Light Reconnaissance Vehicle
Logan
24 Nov 2020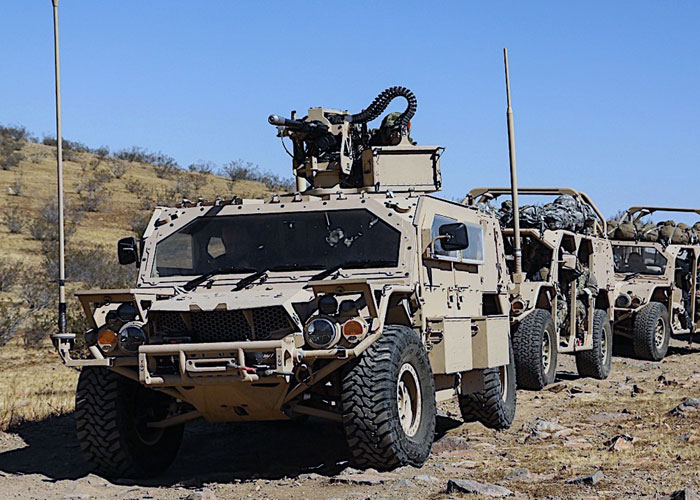 The U.S. Army going more environment conscious? Well, they do have gas guzzlers in their inventory and going electric can be one good reason to be doing their share in a world worried about climate change. But going electric has a lot of tactical advantages, especially for the use of vehicles in reconnaissance and the branch is now looking for a new electric Light Recon Vehicle.
In a market survey mentioned by Task & Purpose which is posted at the government website, the U.S. Army's EV program can be briefly introduced briefly as:
This is the U.S. Army's Market Survey for a projected new production effort with a fully electric or hybrid-electric tactical vehicle.  This Market Survey will be broken into three (3) major sections:  Commercial off the Shelf (COTS) all electric or electric-hybrid Platform, Military Integration, and Supportability/Sustainment.  Cumulatively, the goal of these three sections is to inform the acquisition strategy of the electric Light Reconnaissance Vehicle (eLRV) program.  The program is intended to provide coverage to the U.S. Army and its future customers such as the Army National Guard, Army Reserve, other Program Management (PM) Offices, and potential Foreign Military Sales (FMS) customers. THERE IS NO SOLICITATION AT THIS TIME. This request for capability information does not constitute a request for proposals; submission of any information in response to this market survey is purely voluntary; the government assumes no financial responsibility for any costs incurred.
The U.S. military has been with a consortium of companies in developing electric powered vehicles and while being environment-friendly can be a very good reason; the effort is more on exploiting the advantages of electric vehicles for use in the military. They are quieter making them stealthy and can accelerate quickly when the recon team needs to bug out especially after being spotted.
---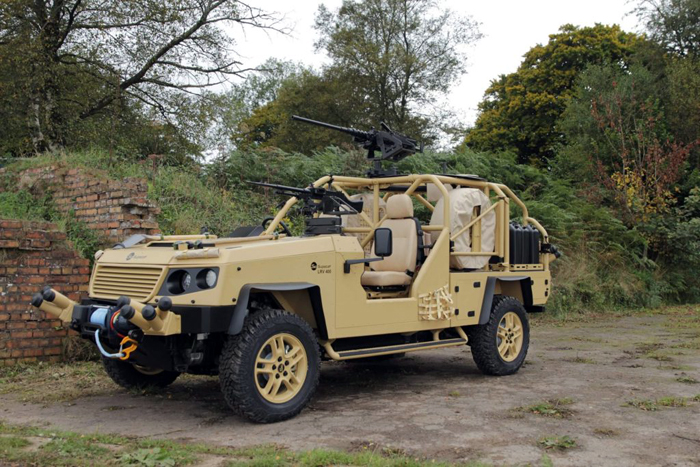 Supacat Light Role Vehicle (Credit: Supaca)
---
For the time being, having the electric vehicles in the form of light recon vehicles make sense since battery technologies are still being developed that can make them more efficient and easily recharged. Most of the existing electric vehicles, especially those being developed in the civilian market, are light vehicles with a lot of work still need to be done in bigger and heavier vehicles like hauling trucks.
Being able to deploy quickly is a requirement for the electric recon vehicle, and thus it should be transportable via the chopper that can haul light vehicles and transport aircraft like the C-130. An example is the Supacat LRV which can be carried by a CH-47 or the Flyer 72 from General Dynamics OTS which are pictured above. Now, makers of these vehicles and other companies need to figure out how to chuck batteries and electric motors into them with the ability to take on punishment to travel in difficult terrain, carry weapons and troops, as well as being able to power devices needed by the recon team.
As to when the U.S. Army is targeting the production of such vehicles, it is looking into 2025 according to Breaking Defense as it reports on the plan.
Top photo: Flyer 72 Lightweight Ground Mobility Vehicle (Credit: General Dynamics OTS)