Beretta Introduces The M9A4 Full Size Handgun
Gungho Cowboy
15 Sep 2021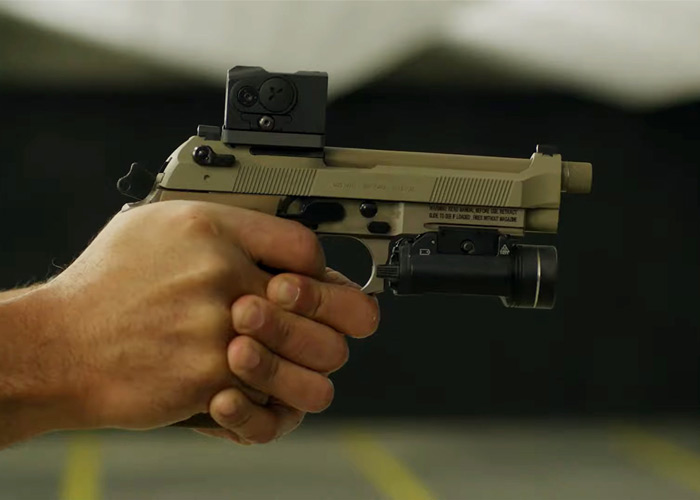 The Beretta M92 series lives on. The iconic handgun from the Italian firearms company which became an official sidearm of the U.S. Armed Forces in the form of the M92FS which was officially called the M9 now has a new M9A4 full size handgun.
The M9A4 still is not a radical departure from the original design of the M9 series but incorporates features seen in new pistols, such as the ability to mount a compatible red dot sight. Furthermore it features an upgraded Xtreme trigger bar and DLC components, dovetailed tritium night sights for various training environments.
---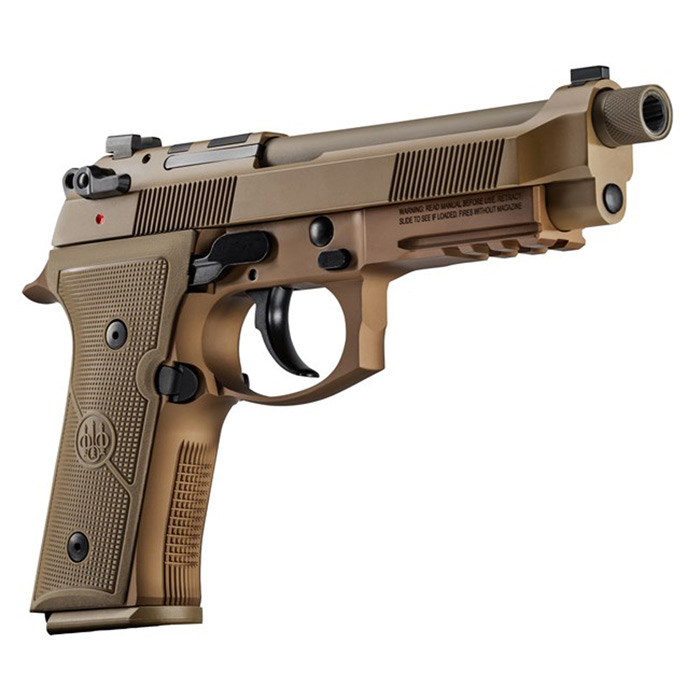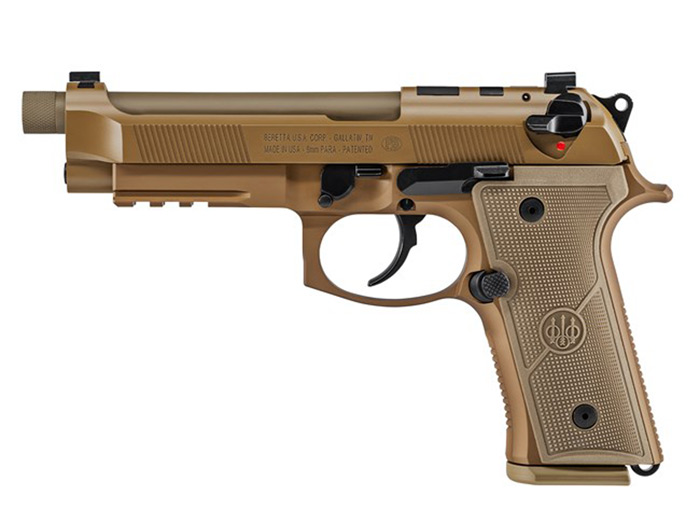 ---
With the texturized Vertec-style thin grips which are seen in the M9A3 too, it gives a more natural fit for all shooters. Looking at the ergonomics it does look comfortable to handle. Beretta gives a better explanation about these grips:
The Vertec-style vertical grip of the M9A4 offers two very important benefits. First, its vertical back-strap configuration makes it easy to point the handgun to where one would normally point the index finger of the dominant hand. This instinctive pointing is highly prized by tactical shooters and makes for consistent--and consistently accurate--target acquisition. Also, the grips are thin and aggressively texturized while still accommodating a double-stack, high-capacity magazine. The new 18-rd high-capacity magazine makes trigger reach simple - even for those with smaller hands - and offers a more compact profile for those who choose to carry the M9A4 concealed.
---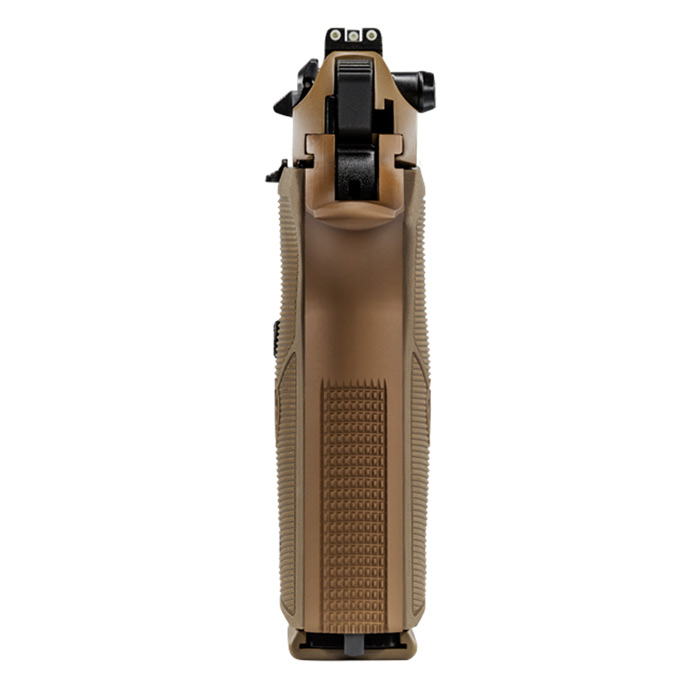 ---
The M9A4 has a universal decock-only slide which reflects the combat-oriented design as based on the original design. Also seen in the M9A4 is a detachable front sight to allow shooters to have their own preference. With the 3-slot Picatinny under rail, one can mount other pistol accessories such as compatible weaponlights and aiming lasers. A generous bevel is put on the magwell to allow for easy reloading under the various lighting conditions while the magazine release button is oversized so it can be pressed by shooters wearing gloves. Finishing is with a weather resistant FDE color that the company says is impervious to the elements.
---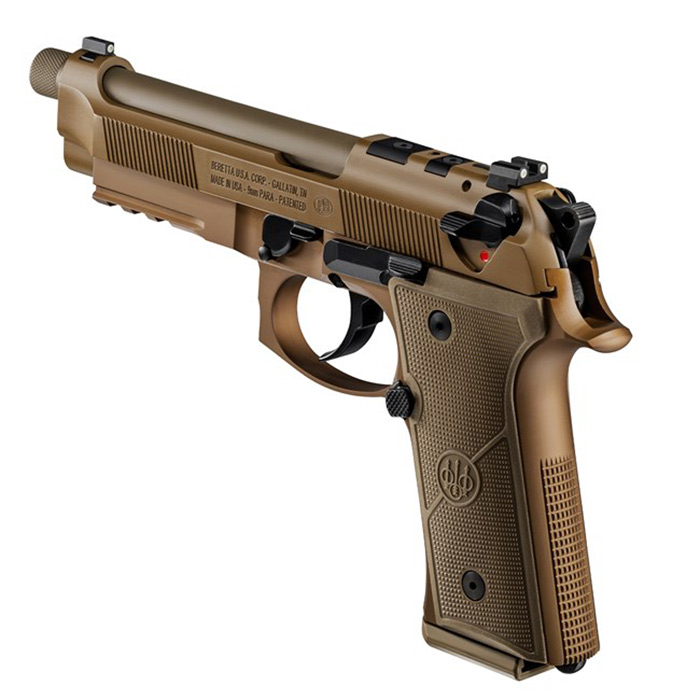 ---
As it is ready for red dot sights, the M9A4 will be shipped with blank covers and owners can choose to purchase the different base plates so they can mount the popular optics for pistols in the market.
---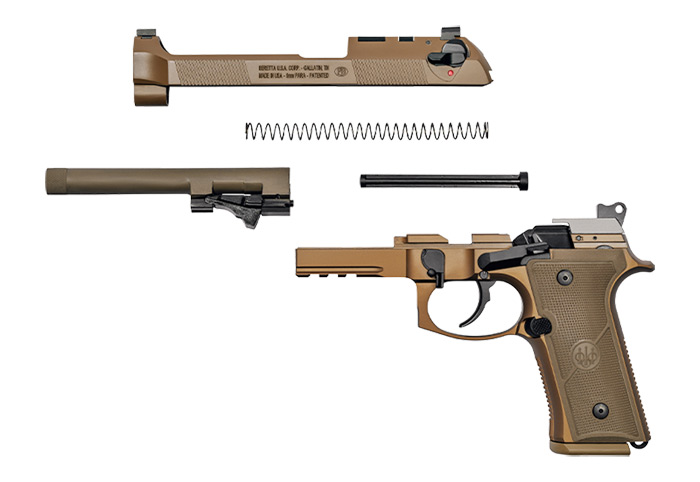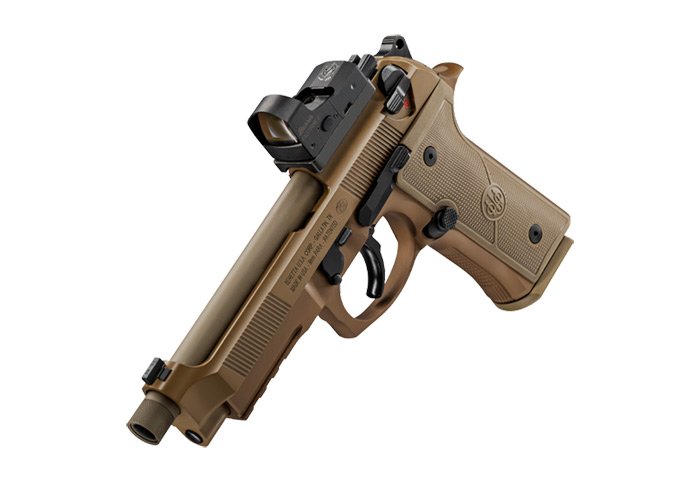 ---
Depending on the model, the M9A4 ships with a 15-round, 18-round, or 10-round 9mm magazine. Price is US$1,099.00 and should be available at authorized dealers in the U.S.A.