Beretta Unveils The NARP Rifle At DSEI 2023
Gungho Cowboy
15 Sep 2023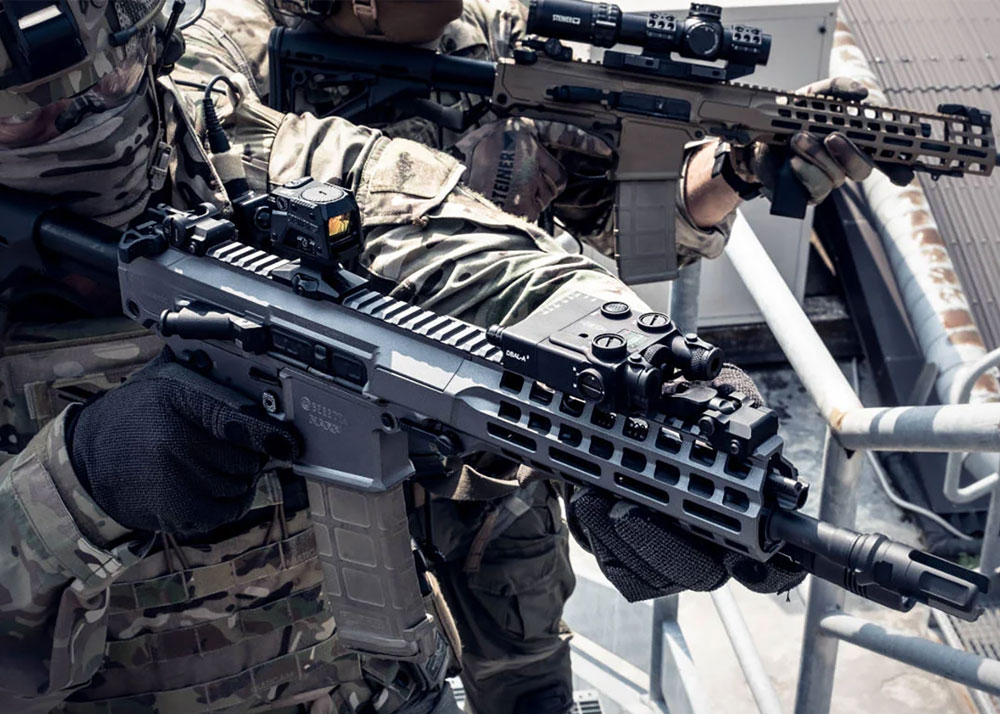 Beretta, one of the well-known firearms makers in the world, unveiled yesterday its New Assault Rifle Platform (NARP) at the DSEI exhibition in London. NARP is a fully Italian-made weapon that enhances five key operational capabilities: lethality, reliability, ergonomics, modularity, and signature reduction.
The company said in a press release that the NARP is designed to be a natural extension of the users and to support them in complex and high-threat situations. It is based on Beretta's military DNA and functional genetics, which combine to create a product with outstanding performance. NARP has an ergonomic design similar to AR platforms, but with a proven action designed by Beretta that pushes the limits of the product.
---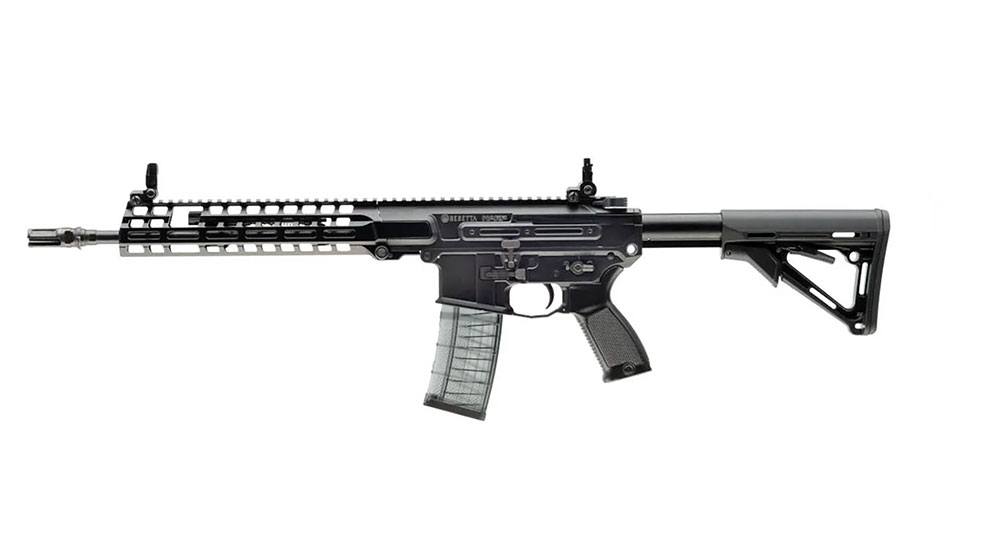 ---
NARP is designed to be a versatile and adaptable weapon that can cope with any scenario, even the most extreme ones. It has a chassis made of advanced materials and a dust cover that ensure its excellent performance in hot, cold, muddy, and dusty conditions. Beretta claims that the NARP also offers high accuracy at any distance, ensuring the success of the mission and the target elimination.
"We are excited to launch our New Assault Rifle Platform and offer our military customers a product that is specifically designed for their needs," said Carlo Ferlito, CEO and GM at Beretta Italy and VP of Beretta Defense Technologies (BDT).
"Thanks to close interaction with elite forces, we designed a weapon with unparalleled performance, that marks an important step forward in the evolution not only of Beretta's Defense department, but in the entire defense industry. This product is a valuable tool that can help our customers stay safe and mission-ready", Mr. Ferlito explains.
In a report by EDR Magazine, the NARP rifle is ergonomically designed with an adjustable pistol grip and ambidextrous controls, is tailored to accommodate both left- and right-handed shooters. It features a three-position safety lever and a mechanism to prevent it from being left in an intermediate position. The rifle has been modified for compatibility with Italian Army personal equipment, including a non-reciprocating T-Lever to minimize entanglement risks.
---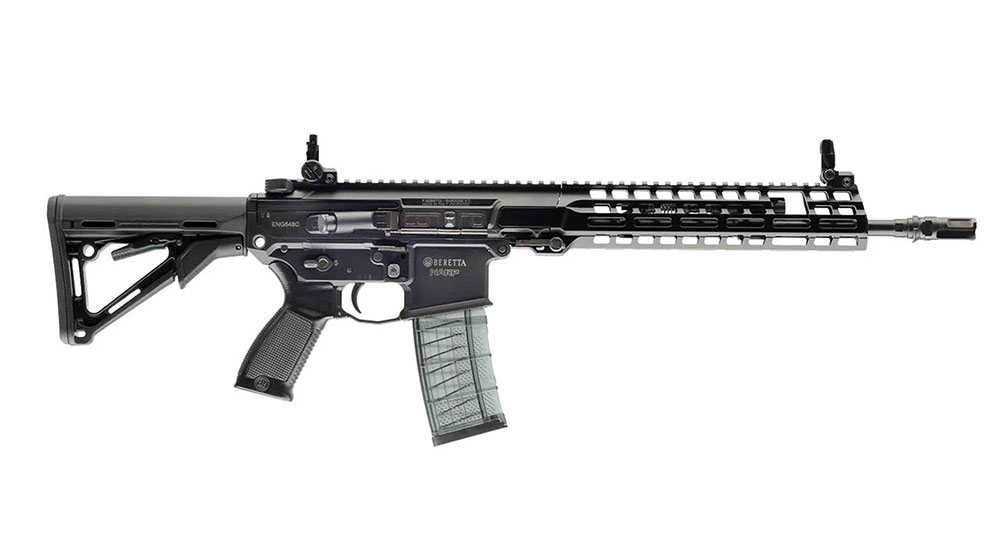 ---
It has passed all NATO tests, including stoppage tests, firing over 15,000 rounds without a stoppage, thanks to its prismatic heavy bolt and short-stroke gas piston. The design of the NARP contributes to its controllability and accuracy, with a lower barrel axis than the stock for horizontal force discharge and reduced muzzle rise. The upper and lower receivers are securely locked together, and the customizable trigger system with unique geometry reduces friction for increased shot repeatability.
Furthermore, according to EDR Magazine, Beretta's new rifle design features a three-lug flash hider and a ½"x28 thread compatible with any suppressor. The company recommends its B-Silent suppressor, which is made from Inconel 718 stainless steel and attaches quickly to the flash hider. The suppressor has five concentric expansion chambers and must be used with the gas impingement selector in the "S" position.
---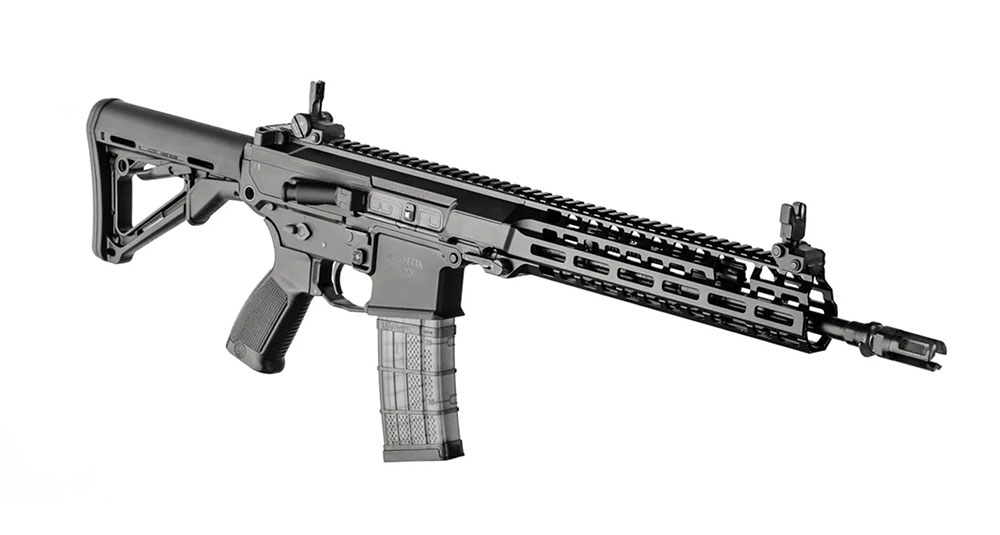 ---
NARP is presented at DSEI in three variants in 5.56 NATO calibre, but it is the first step of a new portfolio of battle weapons that will include a new assault rifle with a muzzle flash reducer system and an improved thermal signature reduction. NARP can also be integrated with the new B-Silent sound suppressor made by Beretta using additive manufacturing technology, which reduces the soldiers' signature and increases their survivability on the battlefield.
"With the NARP program we invested energy and resources in the development of a new assault rifle platform that would enhance soldier capabilities, as required by international protocols and meet their needs for reliability, accuracy and modularity. Project's tagline 'Everlasting Legacy, unmatched performance' perfectly describes concepts and effort behind this product. This is another example of how we are committed to investing in the most advanced equipment to back our troops on the battlefield," declared Mr. Franco Gussalli Beretta, President and CEO of Fabbrica d'Armi and Executive Vice President of Beretta Holding.
"I'm enormously proud of what we have achieved: NARP has been a wonderful example of close collaboration with the end user community and strong engagement by industry to deliver game-changing capabilities" Mr. Beretta concluded.
NARP is Beretta's vision of what a modern and innovative platform that represents the evolution of its military products. It is designed to meet the needs and expectations of the Military and Law Enforcement forces who operate in challenging environments. NARP is a weapon that offers complete control, efficiency, and adaptability.