Bill C-21 May Spell The End Of Airsoft In Canada If It Passes
Logan
18 Feb 2021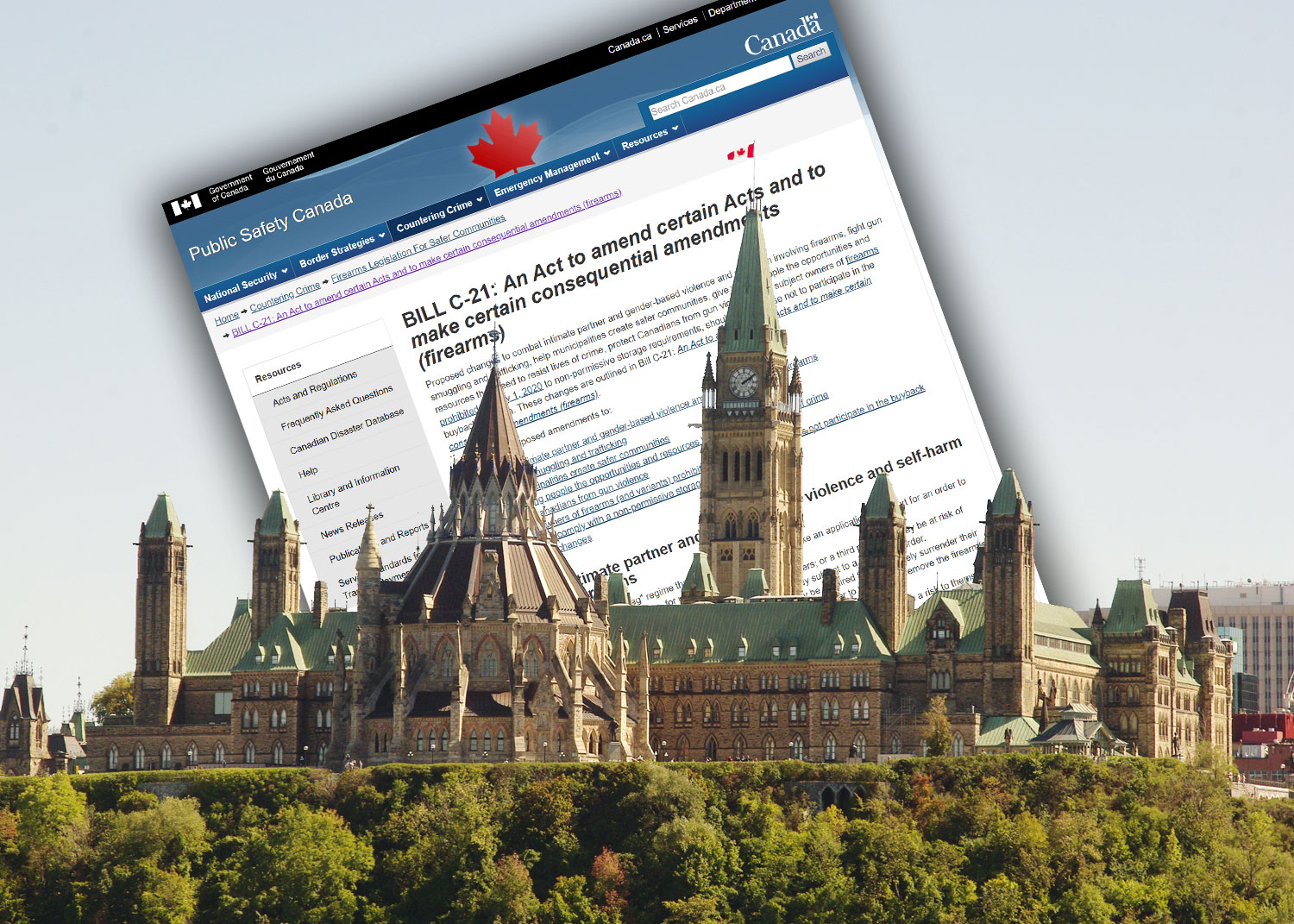 The Canadian airsoft community and industry are preparing themselves to lobby against the passing of the Bill C-21 that just went through its First Reading in the House of Commons of the Canadian Parliament. Sponsored by the Minister of Public Safety and Emergency Preparedness, the bill, if it passes and becomes part of an amended Criminal Code and may put a ban on airsoft:
BILL C-21: An Act to amend certain Acts and to make certain consequential amendments (firearms)

Proposed changes to combat intimate partner and gender-based violence and self-harm involving firearms, fight gun smuggling and trafficking, help municipalities create safer communities, give young people the opportunities and resources they need to resist lives of crime, protect Canadians from gun violence, and subject owners of firearms prohibited on May 1, 2020 to non-permissive storage requirements, should they choose not to participate in the buyback program. These changes are outlined in Bill C-21: An Act to amend certain Acts and to make certain consequential amendments (firearms).
The proposed amendments pertaining to airsoft are the following:
Ensure mid-velocity 'replica' firearms are prohibited

Update the Criminal Code to ensure that any device, including an unregulated airgun that looks exactly like a conventional regulated firearm (i.e., shoots over 500 feet per second), is prohibited for the purposes of import, export, sale and transfer.
Current owners may keep their 'replicas' but cannot transfer them to anyone else.
No further 'replica' firearms could be imported into, or sold/transferred in Canada.
This amendment does not affect other types of airguns that do not exactly replicate a conventional regulated firearm.
As most, if not all airsoft guns are, are made to look exactly like a real firearm, and in this case, Canada has a list of prohibited and restricted firearms which you can refer here. There will be some airsoft guns that will be allowed such as those transparent shrink-wrapped airsoft guns that can be found in Walmart, but those that are sold mainly by airsoft shops, they are covered by the proposed amendments.
Some may think that airsoft guns will not be covered if they have muzzle velocities below 500fps, they have to take note the wording that if it looks like a conventional regulated firearm it will be banned even it shoots below 500fps.
If C-21 passes, only existing owners of airsoft guns that will be deemed to be prohibited will be allowed to keep and play with them. They won't be able to sell or transfer these airsoft guns. They will be stuck with these airsoft guns and can buy spare parts to keep them operational until they are complete worn out. Over time the use of airsoft guns will fade away as owners will be unable to keep them working due to wear and tear.
There is no word yet on how the local airsoft community will act on this but Canadian airsoft retailers are asking their customers to write their representatives to state their opposition to the bill. The organized group mobilizing its members to oppose the bill is the Canadian Coalition for Firearm Rights (CCFR) and they have put out a message to airsofters to join them in the campaign:
We'll post news and updates on C-21 as it progresses through the Canadian Parliament and hopefully the Canadian airsoft community will move fast and come up with an organized response to C-21 before it's too late.