"Call Of Duty: Vanguard" Story Trailer Introduces The Task Force One Team
Logan
13 Oct 2021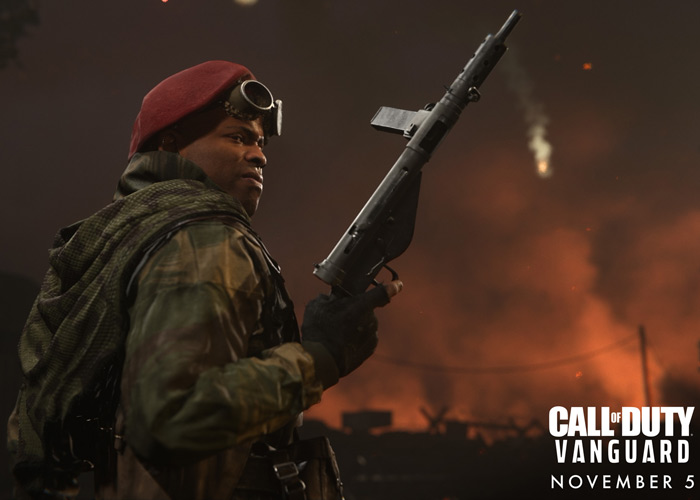 With the return of the Single Player Campaign in "Call Of Duty: Vanguard", players get to play with a storyline as they progress through the campaign. In the story trailer of the game, we finally get to meet the team of Task Force One formed together to conduct a mission to get inside a U-boat facility and gather intelligence from Project Phoenix before it is smuggle out of Nazi Germany.
The player will be having squadmates comprised of soldiers from different allied countries whose actions contributed to the stopping the advance of the Axis powers in the different fronts of the World War II --- from the European theater to the Pacific Theater:
ARTHUR KINGSLEY

The heart of Task Force One, Kingsley commands with kindness. Determined to beat the Axis, he will lead the team against overwhelming odds to face the darkest of dangers.

POLINA PETROVA

Born and raised in Stalingrad, Petrova is the sharpshooter of the squad. She has sworn vengeance upon the Reich for invading her homeland and taking her life away.

WADE JACKSON

The hotshot maverick from Brooklyn. Driven by adrenaline, he's damn good at what he does and will never let you forget it.

LUCAS RIGGS

The demolitions expert from down under. Loud but efficient, Riggs never found a problem he couldn't solve with explosives. He's always ready to blow stuff up.

RICHARD WEBB

Kingsley's right-hand man, friend, and confidant. A master strategist with a dry wit, Webb always has a quick solution to even the trickiest situation.
Through the campaign, the player will get to learn each character and how they came about in joining Task Force One, becoming to be the first Special Forces, and finally confronting a ruthless Nazi officer --- Hermann Wenzel Freisinger who is the chief interrogator of the SS and the head of Project Phoenix.
"You had battles happening on the snowy landscapes of Stalingrad, over the Solomon Islands in the Pacific, and in North Africa," said David Swenson, Vanguard's Campaign Creative Director as posted in the Call of Duty Blog adding that "We've got the backdrop of these epic battles in diverse locations, but we're also focusing on the personal stories of those who fought in World War II. These are the stories we want to tell."
For those who have placed pre-orders for the game, the trailer also confirms that "Warzone" and "Black Ops Cold War" will have be able to have the Kingsley character as an operator and access to the Night Raid Mastercraft weapons.
"Call of Duty: Vanguard" will be released on November 5 and will be playable on Microsoft Windows, PlayStation 4, PlayStation 5, Xbox One, and Xbox Series X/S.