Classic Look, Modern Features: The Springfield 1911 Garrison .45 ACP Handgun
Gungho Cowboy
26 Nov 2021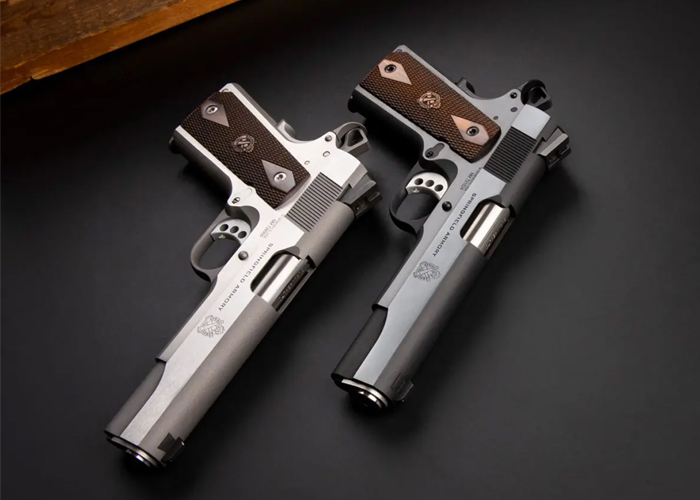 If Popular Airsoft's Optimus Prime had his way, everybody should be using the 1911 as their sidearm in airsoft. The handgun's design is over a hundred years old but still looks like it was just designed yesterday. There have been many handguns that still follow John Browning's design, with some tweaking to fit the requirements at that time they were made. Springfield, which has been releasing 1911-based handguns this year, came out with the classic looking 1911 Garrison .45 ACP last week.
Available in blued and stainless versions, the Springfield 1911 Garrison should immediately feel familiar for those used to handing the classic pistol. But even with the classic look, Springfield put in touches to make it meet the needs of shooters in the 21st Century, bringing a fine balance between the old and new.
---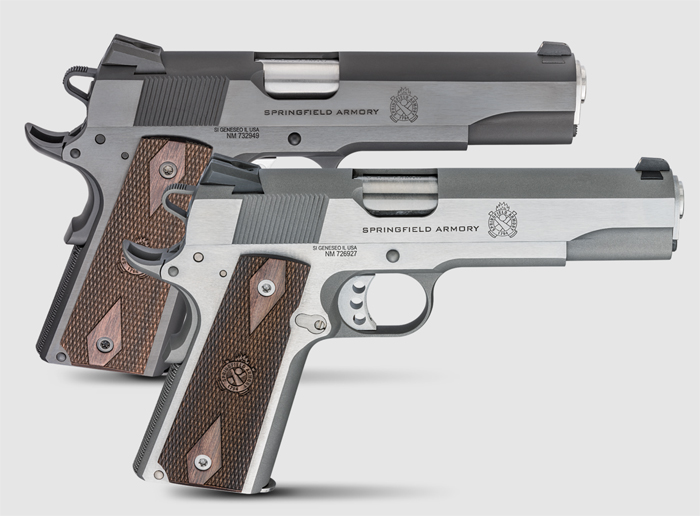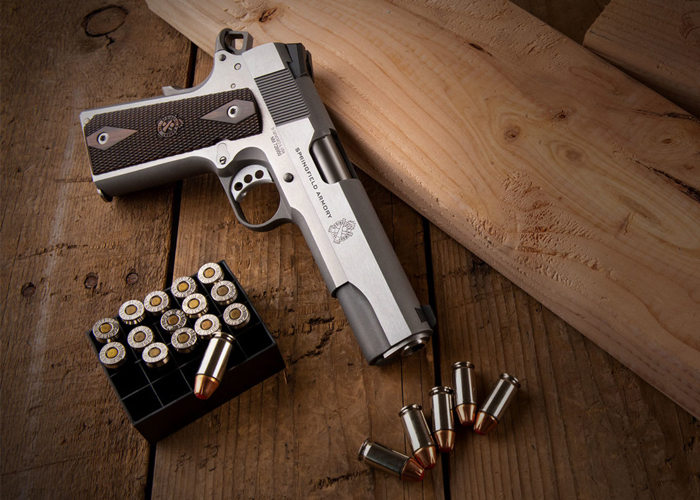 ---
The Garrison has a five-inch barrel that was forged from stainless steel. Even the frame and slide are forged. The thinline checkered wood grips bear the Springfield Armory Crossed Cannon logo.
With the classic 1911 look, the enhancements are the "high-visibility sighting system" which is a low profile three-dot sights; skeletonized hammer that reduces lock time that is matched with an extended beaver safety so shooters can avoid the hammer bite. As for the thumb safety, it is single-sided and found on the left side of the pistol. To complete the package, an 8-round magazine is included.
---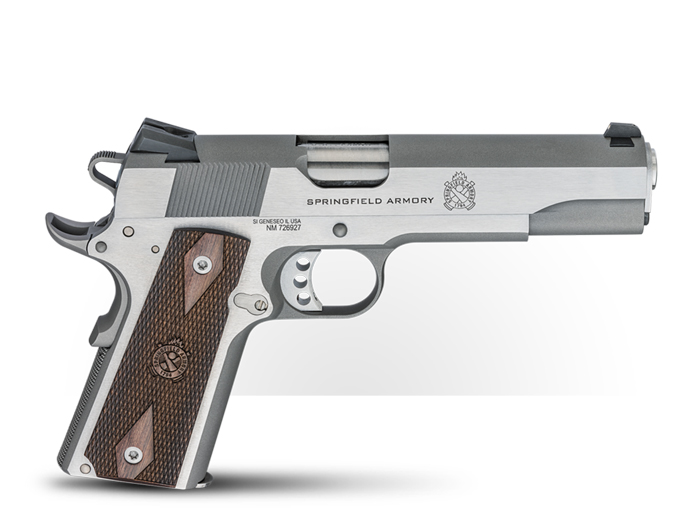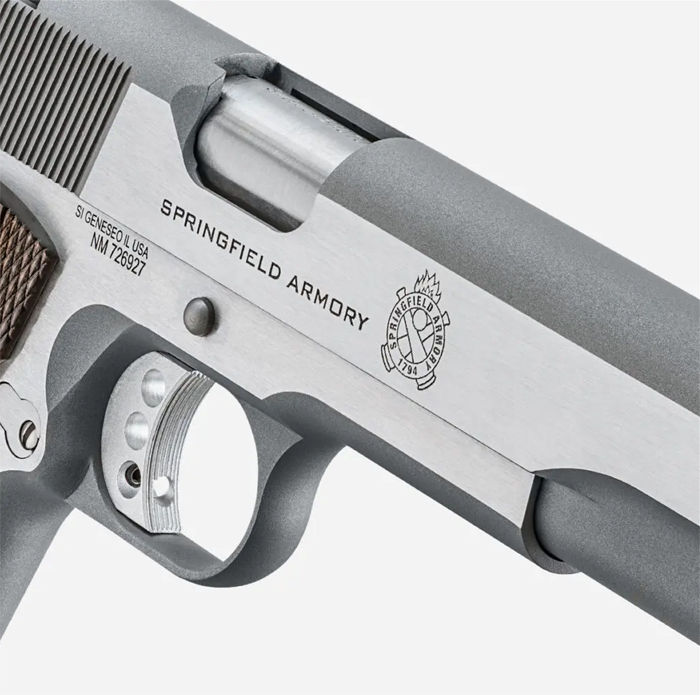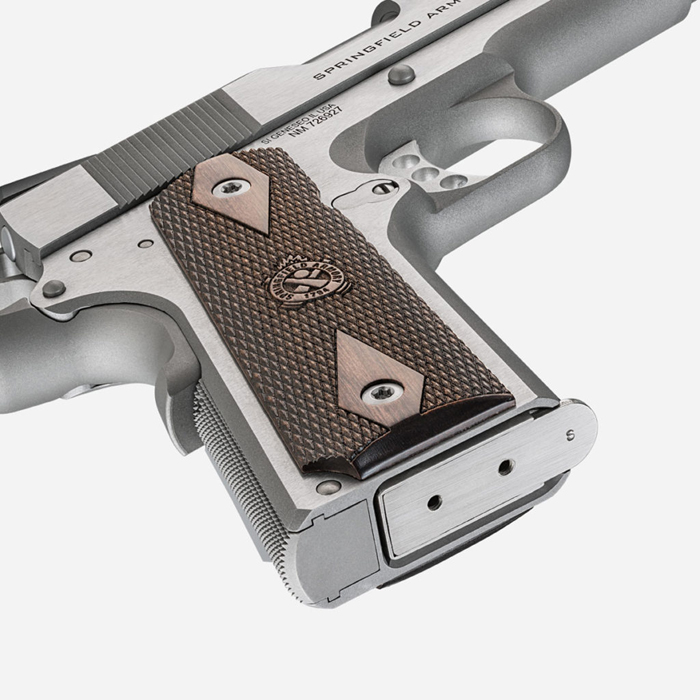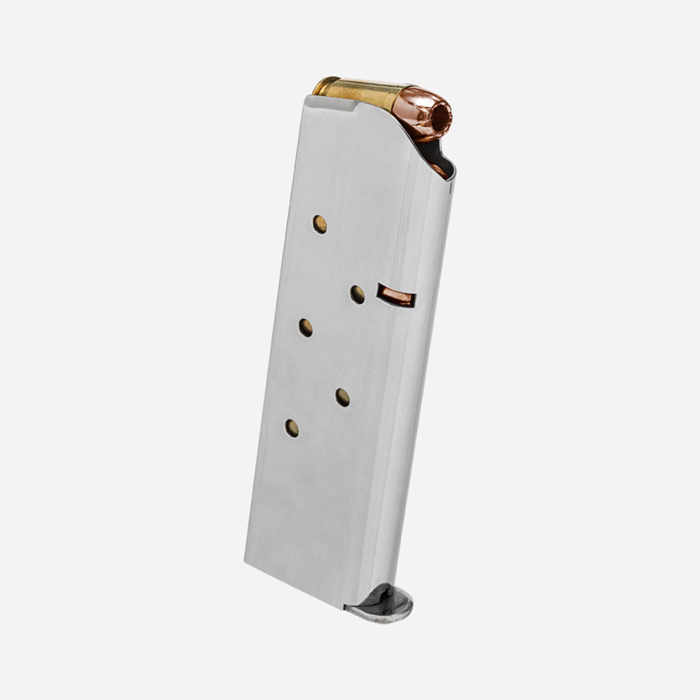 ---
For its US$800 MSRP, the Springfield 1911 Garrison .45 ACP pistol is an attractive proposition for those looking for a pistol when these days striker-fired polymer pistols seem to be the flavour that weapons manufacturers want to make their offerings on.
The pistol is now available at authorized Springfield Armory dealers. Press release below:
---
SPRINGFIELD ARMORY® RELEASES GARRISON 1911

GENESEO, ILL. (11/15/21) – Springfield Armory® is proud to announce the newest addition to its award-winning family of 1911 pistols—the Garrison in .45 ACP. Featuring forged materials and heirloom-quality construction, the 5"-barreled Garrison 1911 combines modern construction with a heritage spanning back more than a century.

Available with classic hot salt blued carbon steel or rust-resistant stainless-steel construction, the Garrison is a rock-solid 1911 that gives you a host of upgrades along with the strength to provide a lifetime of service. The pistols feature forged frames, slides and barrels for durability as well as modern enhancements such as low-profile yet high-visibility sights, extended thumb safety, thinline grips and much more.

"The Garrison is designed to appeal to those who respect tradition and demand the quality for which Springfield Armory 1911 pistols are known," says Springfield Armory's Vice President of Marketing, Steve Kramer. "With a forged steel foundation for strength and heirloom-quality construction, this is a pistol that offers a modern take on a proven classic."

Anyone familiar with the classic 1911 pistol will be right at home with the Garrison. With its traditional barrel bushing system and wood grips, this is a pistol that captures the charm of a design with more than a century of service behind it. At the same time, enhancements such as the match grade stainless steel barrel, skeletonized hammer, extended beavertail grip safety with memory bump, and more ensure maximum performance.

The Garrison pistols feature attractive finishes made up of a smooth, matte finish on the rounds of the slide and frame complemented by polished flats that bring out the luster of the carbon or stainless steel. MSRP for the blued version is $800, and $849 for stainless.

For those who respect tradition and demand Springfield Armory's legendary commitment to quality, the Garrison stands ready.

Blued Garrison 1911 .45 ACP | PX9420
Stainless Garrison 1911 .45 ACP | PX9420S

To see the Garrison 1911, visit https://spr-ar.com/r/4869.