"Fallout" TV Series Will Be Developed By "Westworld" Creators For Amazon Studios
Gungho Cowboy
06 Jul 2020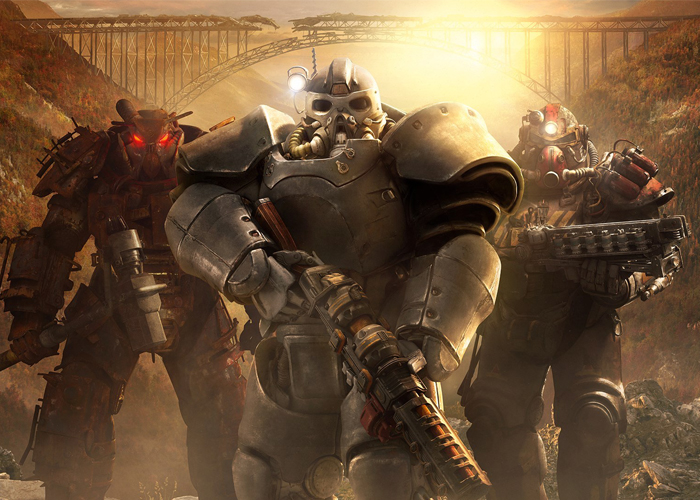 If you have not yet renewed Amazon Prime membership, you might want to renew it soon. A best-selling video game which is also a favourite theme for airsoft events, "Fallout" is in the works for the Amazon Studios and it will be developed by the creators of "Westworld" Lisa Joy and Jonah Nolan.
Amazon Studios released a teaser "Easter Egg" last 2 July to announce this latest collaboration with Joy and Nolan.
According to the Hollywood Reporter, Amazon Studios have acquired rights to the video game, which is set in a world that has been devastated after a worldwide nuclear war. Its mobile version, "Fallout Shelter", has been downloaded over 170 million times. Joy and Nolan will be the executive producers via their Kilter Films outfit in cooperation with Bethesda Game Studios and Bethesda Softworks, the game's publishers.
In a press release by Bethesda, here is what the executive producers and studio bosses said about their TV project for the studio arm of the world's largest online seller:
"Fallout is one of the greatest game series of all time. Each chapter of this insanely imaginative story has cost us countless hours we could have spent with family and friends. So we're incredibly excited to partner with Todd Howard and the rest of the brilliant lunatics at Bethesda to bring this massive, subversive, and darkly funny universe to life with Amazon Studios," said Lisa Joy and Jonathan Nolan, Kilter Films.

"Over the last decade, we looked at many ways to bring Fallout to the screen," said Todd Howard, Executive Producer at Bethesda Game Studios. "But it was clear from the moment I first spoke with Jonah and Lisa a few years ago, that they and the team at Kilter were the ones to do it right. We're enormous fans of their work and couldn't be more excited to work with them and Amazon Studios."

"Fallout is an iconic global franchise, with legions of fans worldwide and a rich, deeply compelling storyline that powers it. And Jonah and Lisa are the perfect storytellers to bring this series to life," said Albert Cheng, COO and Co-Head of Television, Amazon Studios. "We're thrilled to join with Bethesda to bring Fallout to television."
There is no specific details yet on release date as there is no writer contracted for the series yet. Depending on the script, it may get into production as a full season rather than just have a pilot episode yet if the executives at Amazon Studios like the script.
Fallout is the latest video game adaptation for TV following the announcement of the "The Last of Us" series for HBO and the massive success of Netflix's adaptation of "The Witcher".