First Four Episodes Of One Grunt's Opinion Trench Talk Podcast Now On Spotify
OptimusPrime
12 Oct 2021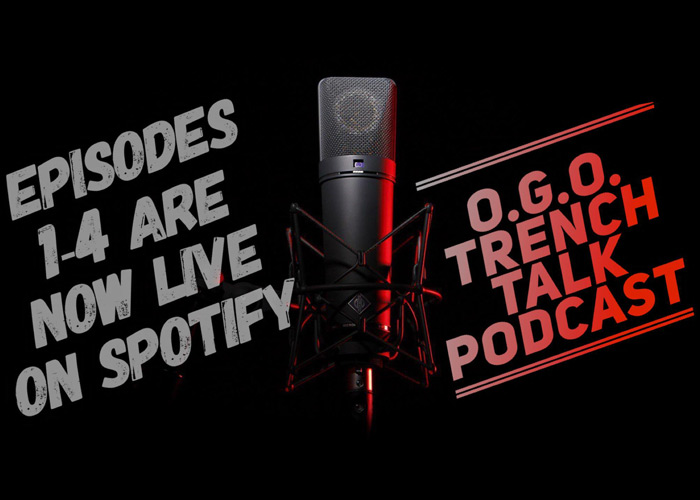 Darkhorse of One Grunt's Opinion (OGO) dropped us a message that he has finally launched the OGO Trench Talk Podcast after getting feedback from those who follow his Facebook Page. For readers of Popular Airsoft, Darkhorse and OGO are familiar names, as his opinions, touching on PTSD, veterans, and topics that other airsoft bloggers won't touch, are shared on this website.
From using the keyboard to putting out words to give his opinion, he now moves to the spoken word with the podcast series. With the first four episodes of the podcast now up on the streaming giant Spotify.
The first four episodes are lengthy ones which usually means there are meaty topics that the airsoft and milsim community can listen to whether at home, at work, or on the road. Episode 1 is all about introducing what the podcast is all about and the next three episodes are discussions with special guests ranging from custom airsoft guns; to a Green Beret experiences in overseas deployment and going to airsoft events; and how to host a national airsoft event.
But we'll let Darkhorse do the more formal introductions to his series:
Our first four episodes of "OGO Trench Talk" go live tonight at midnight central time on Spotify. We hope you enjoy, bear with us as some audios hiccups happen and please send us your feedback on how we can get better. Also feel free to send us your show topic ideas and events you want mentioned on the show. We hope as time goes by things will get better in quality, we will have more fun as we get in a grove and you enjoy listening to the shows topics.
You can either start listening to the episodes below or you can visit the OGO Trench Talk Spotify Page to subscribe to the podcast if you have an account. If you do have some ideas or suggestions on what future topics or perhaps you might want participate as a guest, hit Darkhorse up by dropping him a message at the OGO Facebook page.
Enjoy listening!