A Fresh Start For The New Decade With Border War Milsim Episode XI: The Pestilence Blade
Border War Mil…
18 May 2019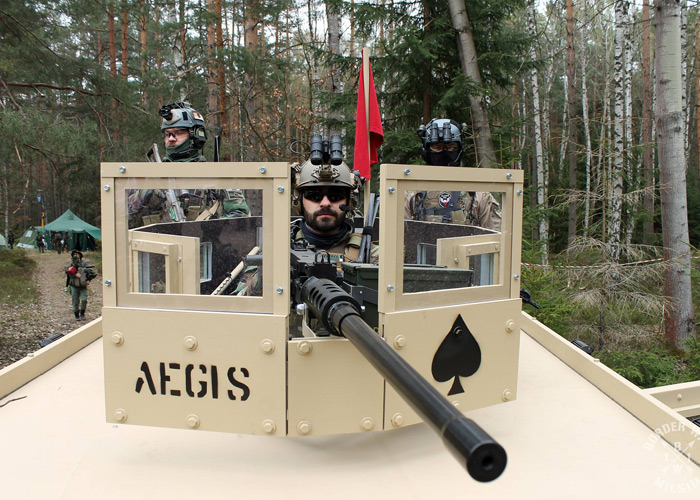 Border War MILSIM XI – THE PESTILENCE BLADE organized by the Border War (BW) Crew kicked off a new decade in a brand new game territory and completely new event set up. The BW Crew started the 2019 airsoft season with a to the point focus on game quality and player services. A large new battlefield, with enhanced organization in a completely new setup tested the BW crew's readiness and brought to the table a completely new experience into the next decade of the event's existence. Border War Milsim XI:  The Pestilence Blade set another benchmark in the airsoft history.
Border War Milsim's 11th Episode – The Pestilence Blade was held in the Czech Republic, in the former Military area Ralsko and took place in the first half of April. The event hosted players from 33 countries including players from China, Canada, Panama and most of the EU countries. People came from all around the globe. Participants undertook an intensive infantry MILSIM battle under very demanding weather across a massive terrain. This year's focus was on large scale infantry tactics in the deep forests.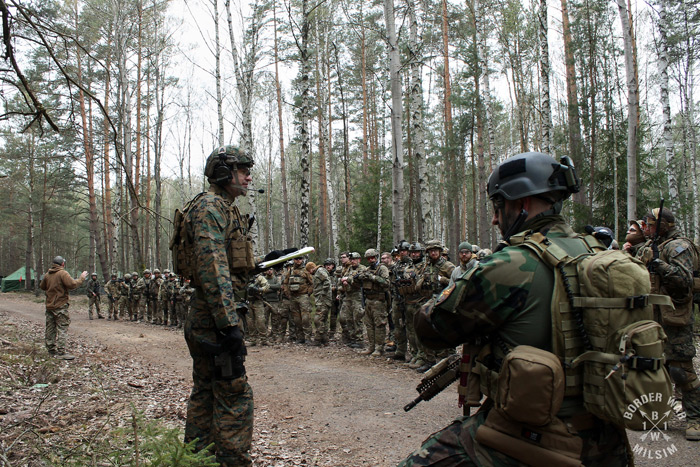 Border War Milsim XI again upgraded the player services compared to previous years --- very smooth registration, professional chrono, on the spot medical services spot and a completely new player logistics assured Border War Milsim's status of being a world-class event, establishing itself as a benchmark in many aspects of airsoft Milsim event organizing.
BW Milsim traditionally hosted historical vehicles and now there are 20 WW2 fortified bunkers, antitank obstacles, in-game vehicles, ammo crates, rockets, and satellites and much more including a completely new 3D-printed game props hat were seen across many game locations built for the purpose of the event.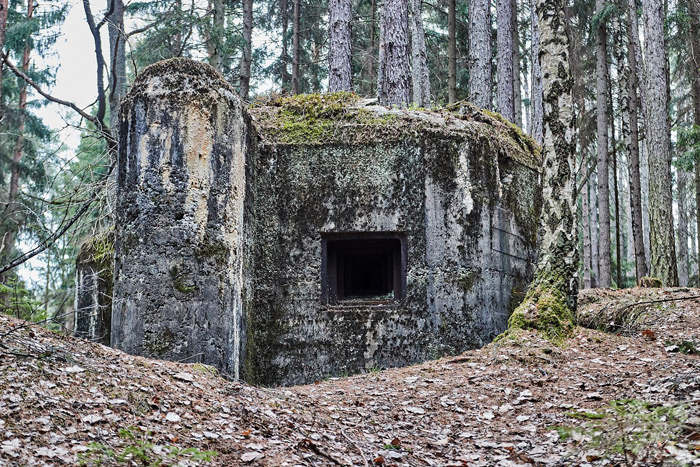 The game area is completely new and size-wise, was expanded for the event creating the largest battlefield used for an airsoft event in Europe ever.
A LARP village featured many buildings. The LARP element this year had around 70 LARP characters enjoying their role-play integrated closely to the game scenario.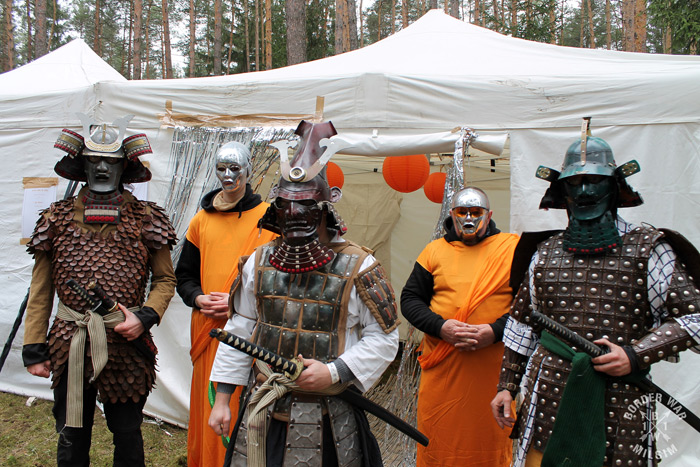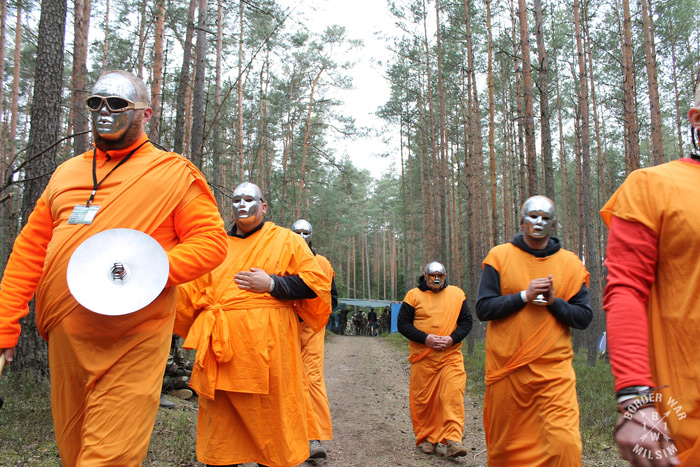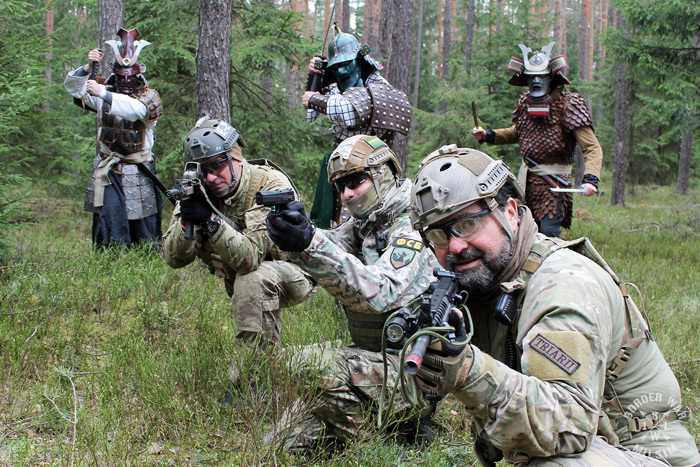 Strict Player Numbers Limit
Starting with BW Milsim XI, a strict limit on the number of players have been introduced to increase in-game quality. There have been 1,600 players on the spot during BW Milsim XI Pestilence Blade, and there have been 1,320 players on the waiting list who unfortunately did not have a chance to join the event this year as they did not register on time and the various game factions were already full. BWXII registrations will start during this summer - stay tuned for more information on our web page.
"Our aim was never to be the biggest but the best, therefore we didn't have the problem to stick to the limits and will do so as well in the future," Border War Crew leader Mike von Bulow said.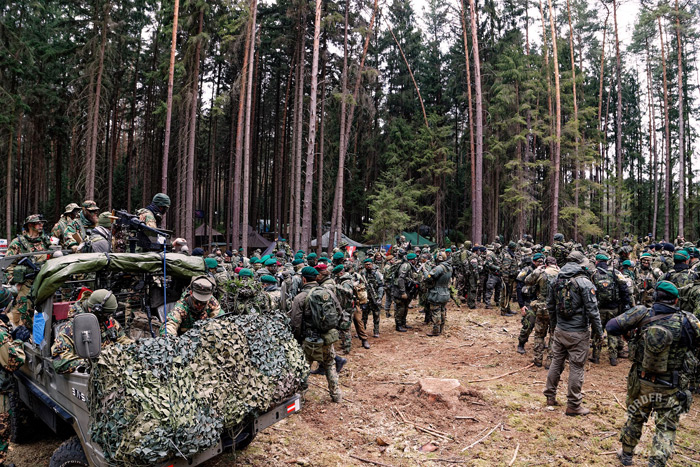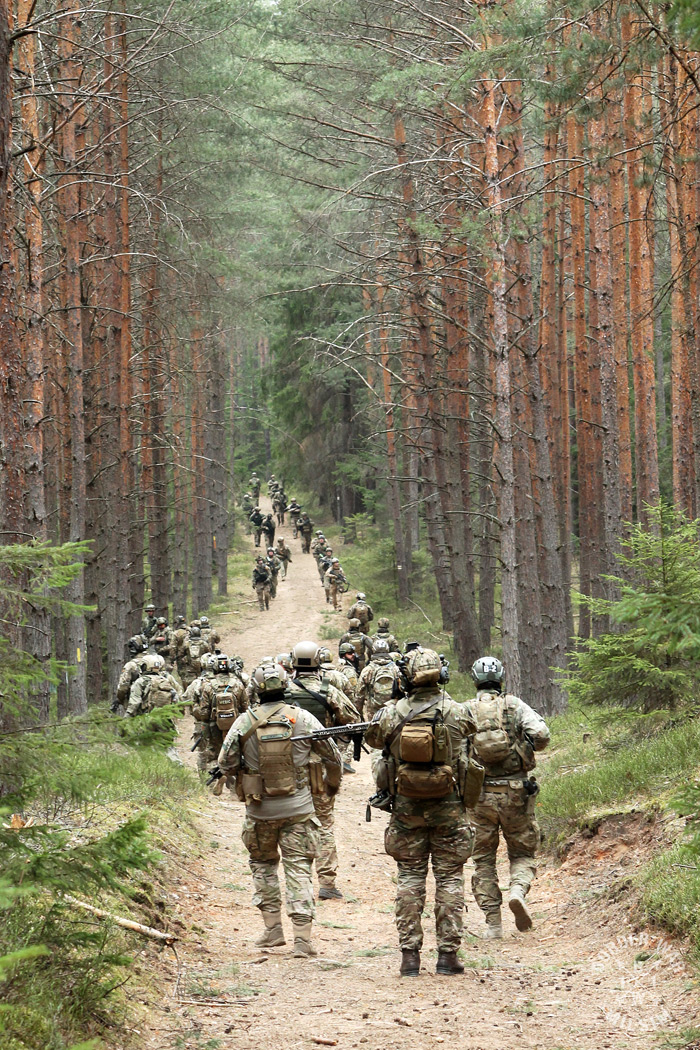 Corporate Responsibility Program
Border War MILSIM as a leading airsoft event on the planet started piling up new achievements in corporate responsibility program supporting local region already from the 10th Anniversary, with focus on supporting kindergardens, airsoft camps and local municipalities. The Border War Crew also worked on rare and protected biotopes cultivation together with natural park authorities.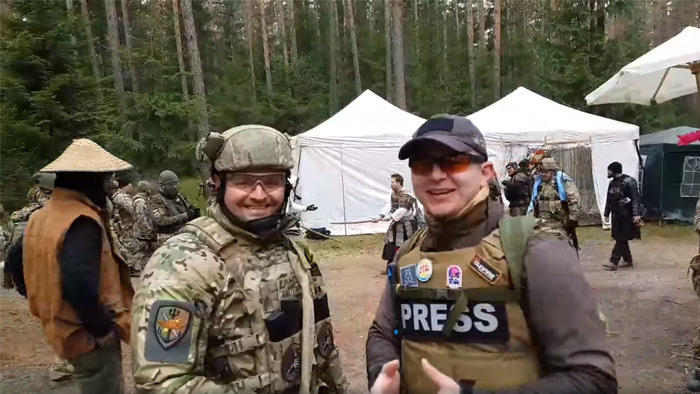 Click here to watch Gunfire's interview with Mike von Bulow of Border War Crew
Sponsors and Shops
Pilsner Urquell was a main partner in terms of beer and again we brought back Birel, the Best Non-Alcoholic beer since Border War 2. Golden Sponsor of the event was MIL-TEC, Specna Arms, LCT, G&G Armament and ICS Airsoft. BBs, merchandise and replicas were distributed to the participants to test replicas before game and in the game as well. The event was well supported by Bohemia Airsoft Shop and 365+ tactical shop.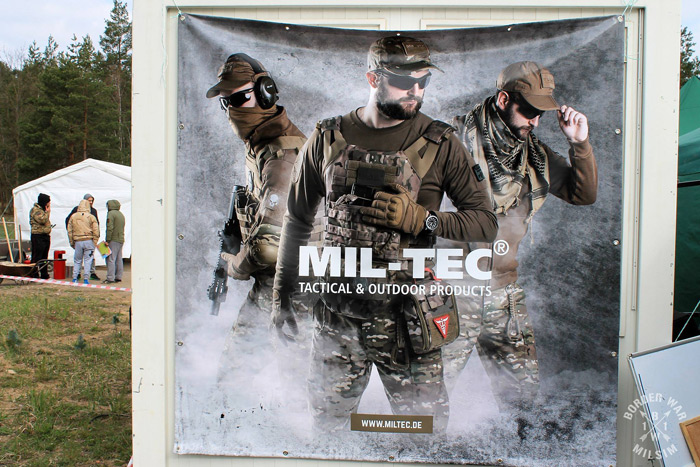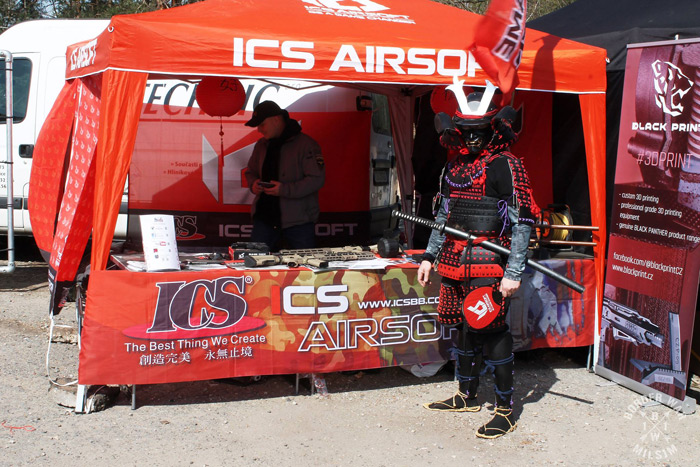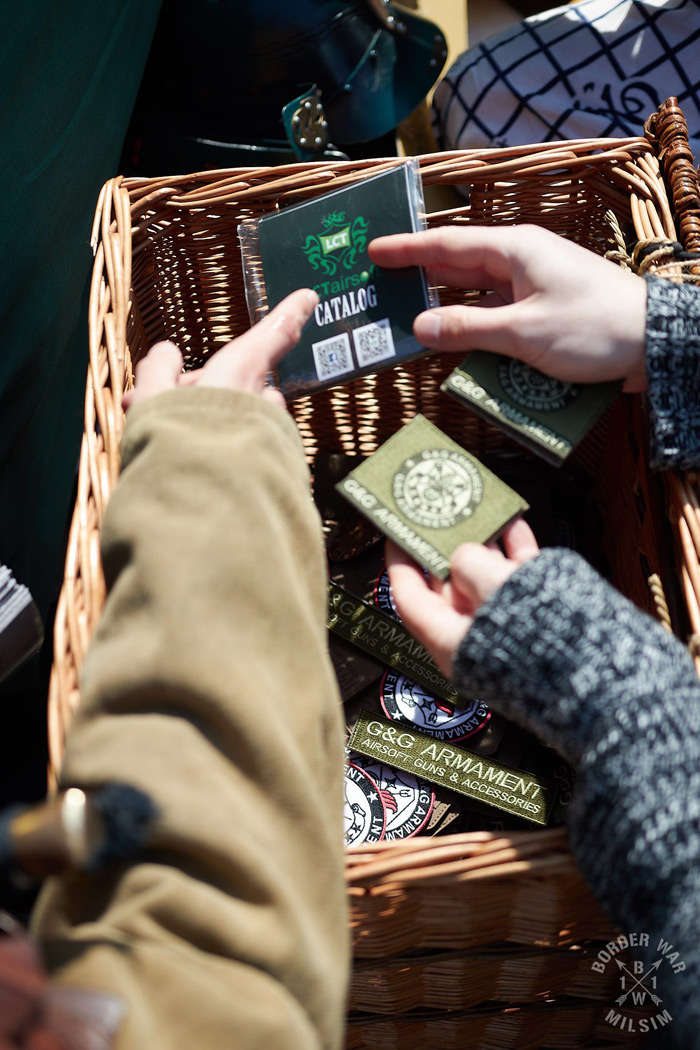 Logistical Support
Off zone offered a large variety of airsoft products, shops with equipment for the airsoft players to buy, gifts and samples from sponsors were given to the players for free. Also, players had a chance to lay their hands on new products. Traditional professional catering provided the entire event with excellent food at reasonable prices and a drink great non-alcoholic Czech beer.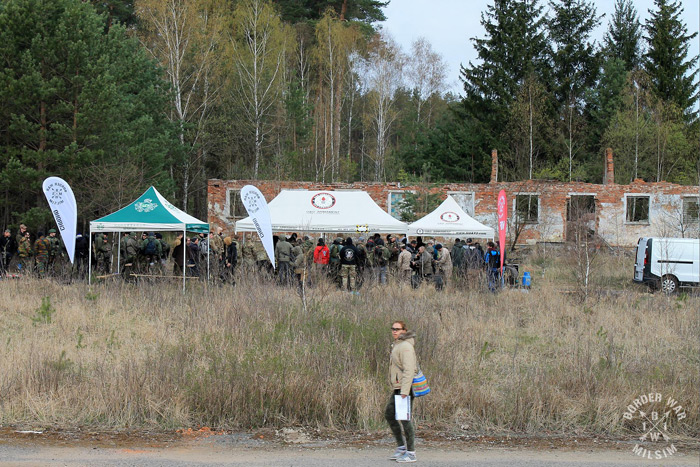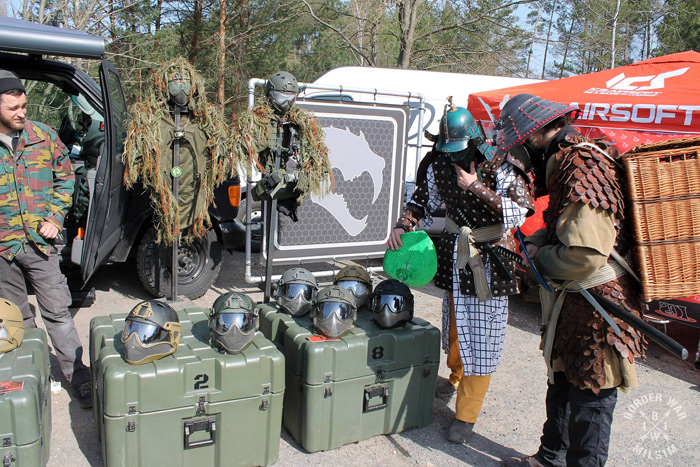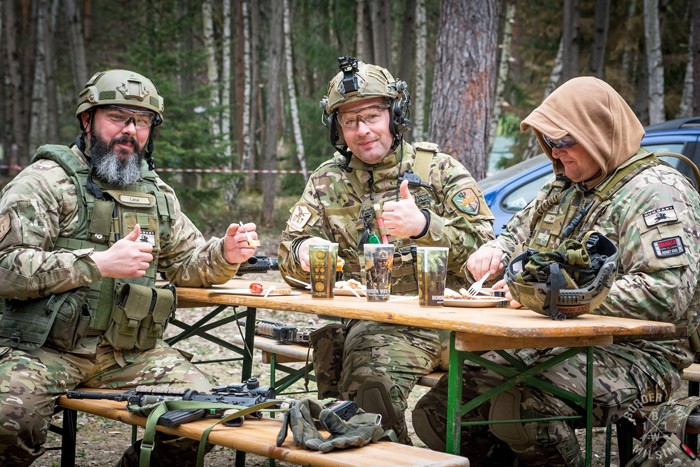 Behind the Scenes
BW Milsim XI preparation including the several pre-scenarios supporting the pregame development took 10 months. On the spot BW Crew consisted of 200 people. Due to the BW's professional organization, it was allowed to use for the game large area of the natural park for four years in a row.
This year, in game forest rangers' large scale inspection confirmed the BW crew's professionalism. Especially usage of "Points of Interest" banners instead of construction of buildings (which is not allowed in the natural park). The BW crew received very positive feedback from the authorities for very professional level of organization as always.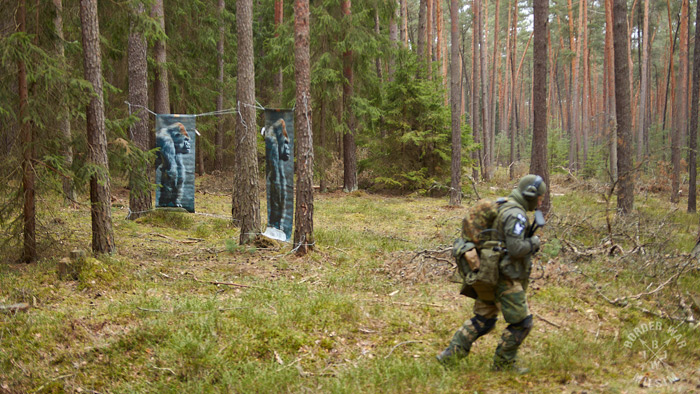 Player Safety and Medical Care
Border War Milsim's main focus is safety of players above all. Professional medical services provided by the company Davepo which made available ambulances, paramedics on jeeps and quad bikes together with doctor were present for the whole duration of the game. This set the medical readiness for higher level of risk environment. Onsite security was arranged by professional security company Cechy men which is known for securing large festivals and NATO days in Ostrava.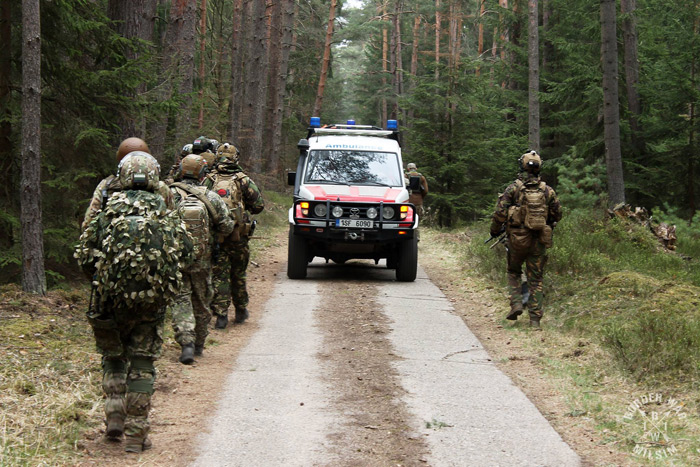 Of course the event was as well supported by local firefighters and police department. Safety of the players is the organizers' priority.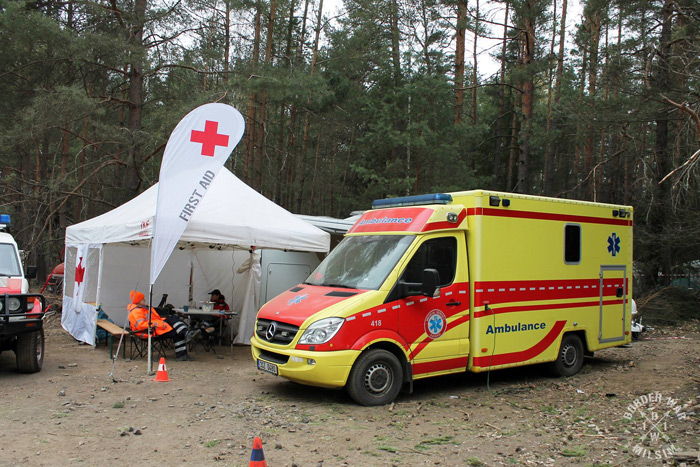 The Unique Points of Border War XI
Fastest registration for the event in airsoft history – sold out in few minutes in July 2018.
Fastest registration on spot done electronically system in Border War MILSIM history.
Environment-friendly event – strictly Bio BBs and conducted a pilot project of recycling and new beer cups.
Largest airsoft battlefield ever used in Europe, maybe in the world.
Enforced player logistics to get to game field including special bus link.
Most advanced medical and safety standard in an airsoft event in Europe, might be in the world.
Largest organizing crew ever used to hold an airsoft event in Europe (maybe in the world) at 200 people.
Several trucks of game props were transported and used in game.
14 chrono stations with 25 Border War Chrono Crew managed to make fastest chrono ever in the history of airsoft in Czech Republic (maybe be in the World). Several heavy trucks were used to transport players in game and off-game.
Corporate Responsibility Program – supported local region with various activities.
Border War Hero Medals were distributed by the BW Crew to players who significantly contributed to event development in the past decade.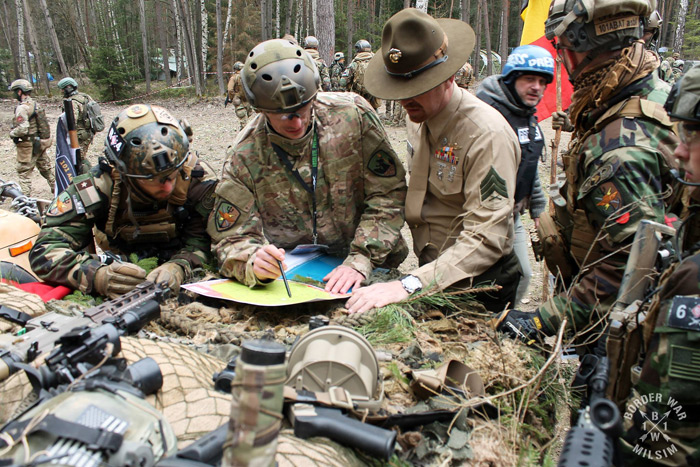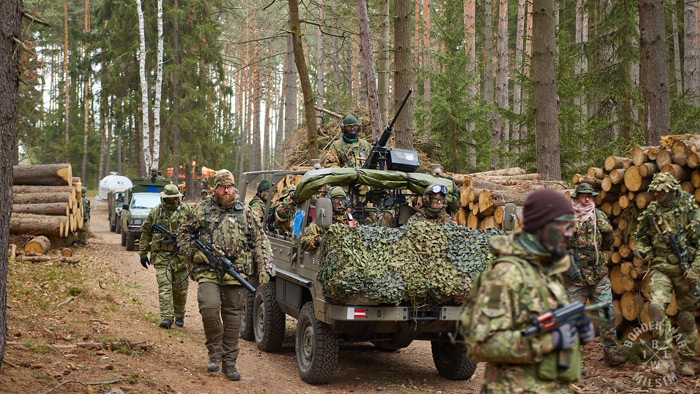 About The Organizer
Border War Crew organized large scale international airsoft Milsim games since 2008. It has in its portfolio more than 125 organized events from 2003.
Border War Milsim was seven times voted as the best Airsoft event in the world by readers of Popular Airsoft Magazine when Border War 4,5,6,7,8, 9 and 10 was voted as the best Airsoft event in the Airsoft Players' Choice Awards. Border War Milsim entered a Hall Of Fame of Airsoft Players' Choice Awards in 2017 thanks to 5 victories in a row, a first for an event in the history of airsoft.
About The Scenario
The scenario brought players to the fictional Mawar Island wherein a government Task Force is co conducting a counterinsurgency operation against the insurgents in the area.
In the game, there were 4 other game sides: MEDTECH, KRAKEN CORPORATION, CN Observers and Civilians, with completely separate scenario lines independent from the main Task Force and Insurgent Encounter. A side scenario was focused on the clash of pharmaceutical companies fighting for bio-weapon components.
Weather was surprisingly quite cold and tested participant's deployment gear in quite un-usual close to zero temperatures. This resulted from some kind of an unexpected cold front in April.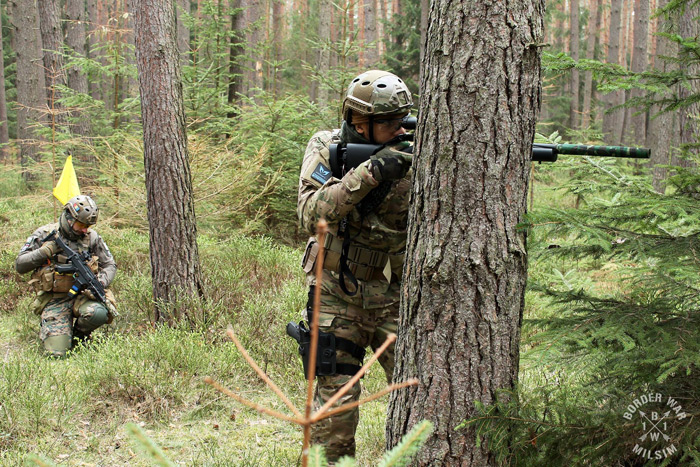 Short Game Flow Summary
There have been hundreds of missions distributed during the event. Here is the main game flow summary.
Game Scenario Outcome
Task Force units during Saturday managed to accomplish most of their search and destroy strategic objectives - including CN support during Friday's operations. Insurgent forces managed to accomplish majority of hold the ground and raid objectives during Saturday including a successful strong push towards the TF deployment area on Saturday evening.
Both Insurgent and TF forces did not manage to accomplish some of the tactical missions in day time as well at night, but overall in terms of large strategy, they managed to focus on the key objectives.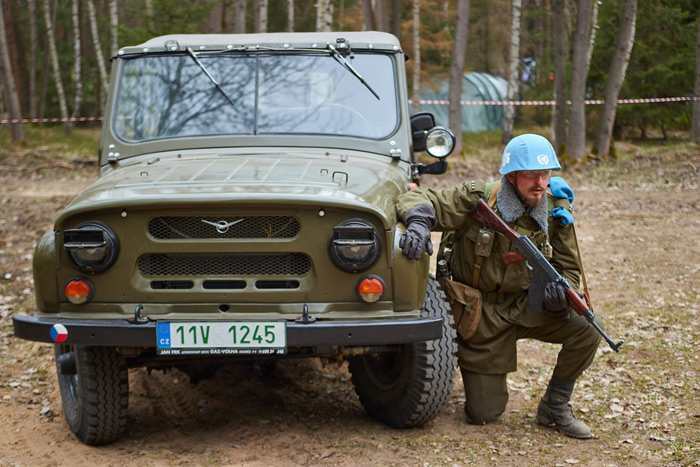 CN observers managed to trace down bio-weapon production, and conducted direct search, and destroy operation against biochemical laboratories with the TF on Saturday.
SAB units managed to destroy their targets on the wanted list and very successfully gave locations of enemy movement to TF HQ as well attempted to raid the Insurgent base on Saturday. Insurgents as well managed to accomplish majority of Wanted List objectives.
Click here if you cannot play the video.
Kraken Corporation managed over initial struggles over pharm fields to merge with Medusa Tech – assembled the bio-weapon and at the end successfully smuggled it to Volcano hill where they sold it to Umrian Agents on Sunday which is the opening for next year's BWXII scenario). This element will be part in BWXII.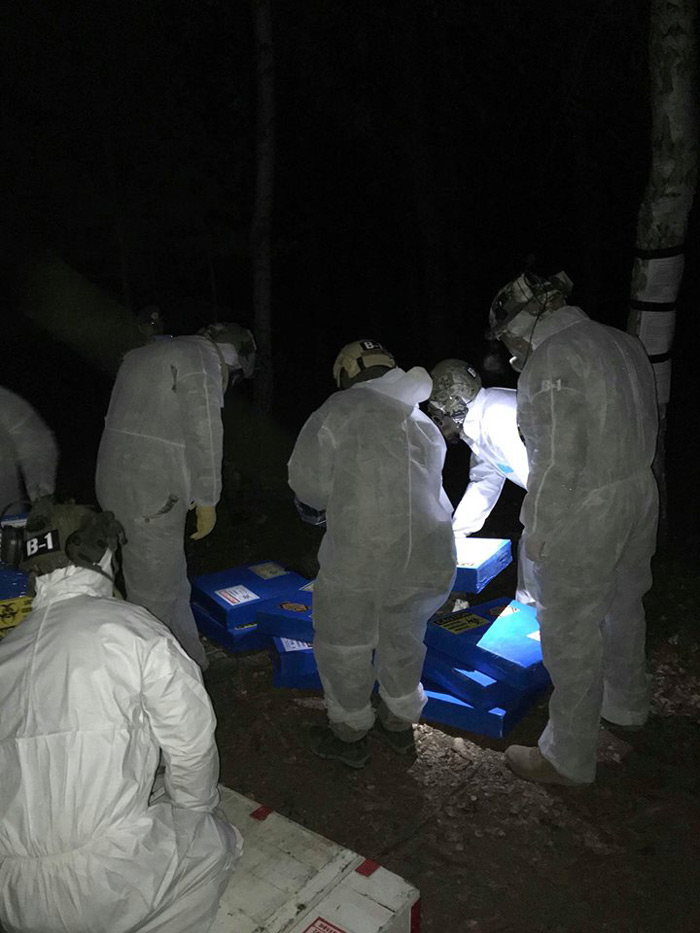 In general, all sides performed very well facing new terrain and many navigation challenges based on player interviews representing the game side. It was a quite an intense multi-mission large-scale scenario where the situation was changed quite often.
HQs were managed quite well in new terrain quite, faced a lot of new challenges done by the new terrain and signal issues.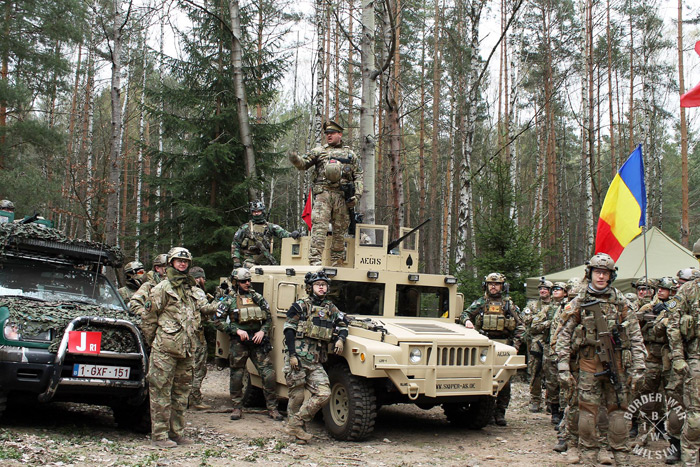 The BW Crew would like to mainly thank all BW Trustees, Game Masters, Coy Commanders and PLT commanders for leading the players to their objectives. You have done a very good job.
We have carefully evaluated the feedback from the players that was received electronically via our questionnaires and we are proud to say that we have received a very positive feedback.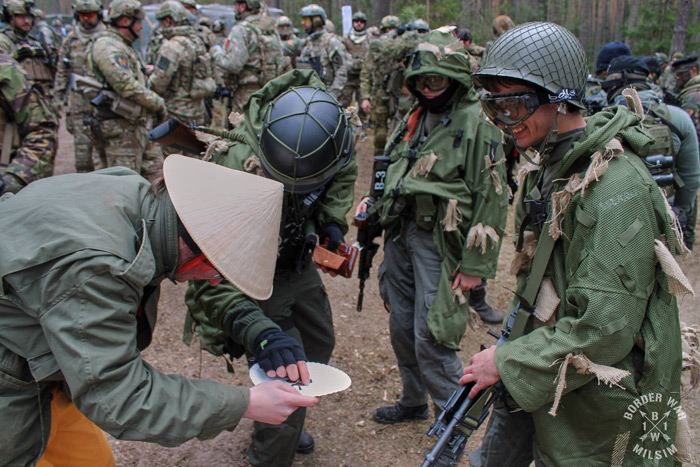 "In conclusion, BW Milsim XI was a successful event, creating a significant milestone in airsoft history. We will continue to make improvements based on the players' feedback as always for the future games, with the new set up we will still need to fine tune some things," said Mike von Bulow
Thanks one more time to all the players for their trust and loyalty. We are looking forward to see you next year for Border War Milsim 12th episode called "The Sentinel Core."
More photos at the Popular Airsoft Facebook Page.