"The Greatest Beer Run Ever" To Stream On Apple TV+ Today
Logan
30 Sep 2022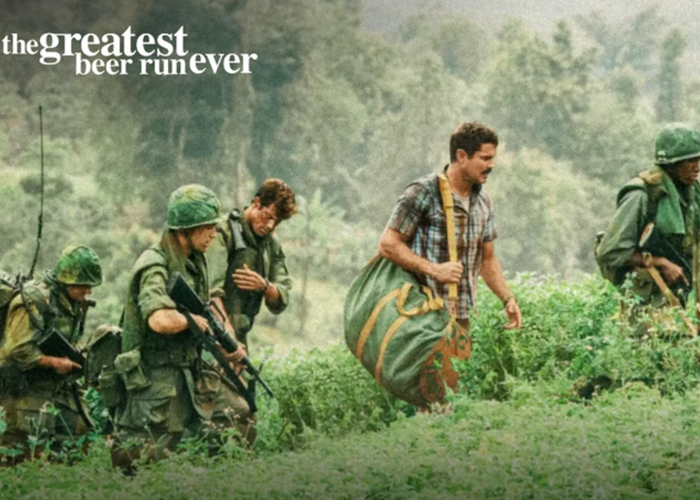 It's one of the craziest true stories that took place during the Vietnam War, a U.S. Marine veteran went to Vietnam to deliver beer on a dare. "The Greatest Beer Run Ever", starring Zac Effro and he's joined by two terrific actors --- Bill Murray and Russell Crowe, will start showing in theaters and streaming on Apple TV+ today.
"The Greatest Beer Run Ever" is the film adaptation of the international best-selling book of the same name. The book, written by J. T. Molloy and John 'Chick' Donohue, is about the Donohue's experience when he took the challenge during a gathering a friends at a New York Bar. At that time, he was working as a merchant seaman and most of those gathered at the bar had lost friends and family deployed to Vietnam.
The idea was to bring messages of support, jokes and beer to buddies in combat. Donohue took up the challenge and thus, the most audacious delivery of beer from stateside to the jungles of Vietnam all for the love of friends and on a dare, became the greatest beer run ever.
If you're wondering what beer he brought to hiss buddies, it is 18 cans of Pabst Blue Ribbon from Milwaukee.
---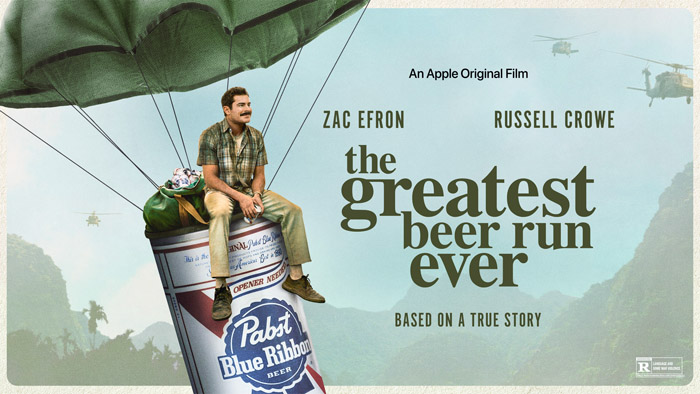 ---
In the course of his adventure, Donohue went to hop up on SS Drake Victory to Vietnam, going to Qui Nhon which hosts a large U.S. military base. He persuaded his way to ride on a military plane to Quang Tri province and to find his friend in the frontlines. He then made his way back to Qui Nhon where the ship already left. Finding himself stranded, he made his way to Saigon and find another buddy.
He eventually was able to make it back to New York and with brought with him the craziest story he has ever told. So crazy that it eventually turned into a best-selling book.
"The Greatest Beer Run Ever" is directed by Peter Farrelly which co-wrote with Brian Currie aand Pete Jones. It will be shown at selected cinemas and to watch it on Apple TV+, a subscription is required.