"Off The Grid" Is A Battle Royale Game That Gives The "District 9" & "Elysium" Vibes
Gungho Cowboy
20 Mar 2023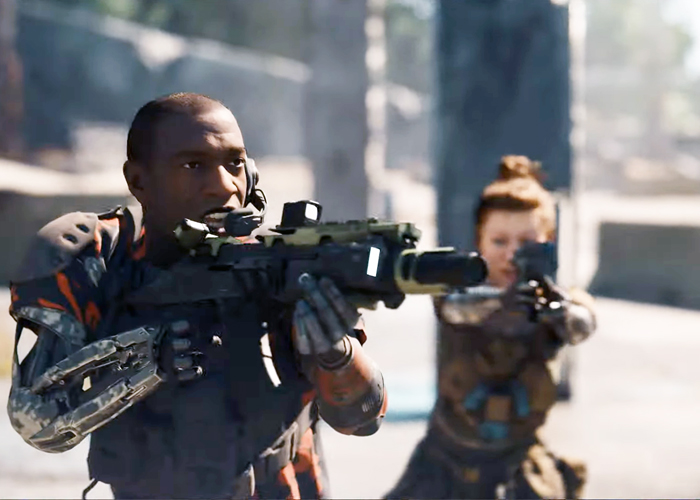 Watching the trailer and video teasers of the upcoming video game "Off The Grid" will give you the "District 9" and "Elysium" vibes. That is because the director behind the two movies, Niell Blomkamp, is behind the Battle Royale video game together with Gunzilla Games.
You will see some of the armaments seen in "Elysium" which are basically enhanced 20th century weapons, and Taiwan-based airsoft company SRU, made the Heavily Modified AK kit so airsoft players can mod their AK-47 rifles into the AK rifle used by Matt Damon in the movie. For the augmented humans, you see them more in "District 9".
"Off The Grid" was first announced as a battle royale video game with NFTs, though we don't know if the NFTs will still be part of it once it gets released given that NFTs fell out of favor quickly. It is cyberpunk-styled third person shooter which Gunzilla says, "aims to evolve the genre through strong emphasis on narrative progression and player freedom."
What makes this game different from the massive games? Here is what the company says:
OTG offers an innovative approach to the Battle Royale core session flow and a deep narrative experience, adding purpose to each element of the game and allowing players to repeatedly revisit the OTG world, where there is always something new to find, explore and be expanded upon. More details to be revealed at a later stage.
In the game 150 players fight each other in PvP (Player Vs Player) skirmishes, as well as PvE (Player Vs Environment) storyline mission in maps inhabited by other players in real time. They have the freedom to control how the story unfolds and a player's decision will impact how others will be able to play. Players can craft, customize, and trade their in-game items with each other. The game uses the Unreal Engine 5.
The world of OTG was conceived by Director Neill Blomkamp who serves as the Chief Visionary Officer for the game. He joined by script writer Richard Morgan of the "Altered Carbon" book series, and Olivier Henriot who is behind Assassin's Creed, Far Cry, and etc. as Executive Narrative Director.
"Off The Grid" is expected to be released this year with no date specified. It will be playable on the PlayStation 5, Xbox Series X|S, and Windows PC.