It's Another Showdown Event At Fort Truth In Rainbow Six Siege
Logan
22 Sep 2021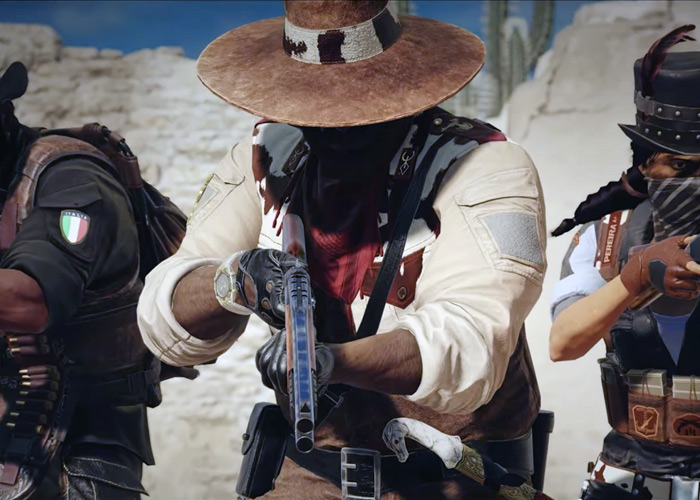 If you missed Rainbow Six Siege's "Showdown at Fort Truth" special event two years ago, make no excuse with the latest one. Since yesterday, players of the team-based multiplayer game of Ubisoft's Tom Clancy's Rainbow Six Siege, can down their cowboy boots, cowboy hats, their shotguns and whatever Wild West firearms available to them, to shoot it out at Fort Truth:
Long ago, a team of rag tag criminals set out on a quest to reach their own gold rush, ready to gain - and spend - a fortune... from other people's stash!  The Graveltop Gang are fresh from a prison break and ready to make their next one a big one. Thankfully, members of The Law are always here to ensure no one loses their precious gold. Gunpowder's about to fly high again and deserts will be turned into bone yards.
And just like previous Showdowns, this is a limited event and will end on the 28th September. Players can choose which group they will be joining in and if they choose the Graveltop Gang, they can have any of the characters:
Aria "Alibi" de Luca
Jalal "Kaid" El Fassi
Taina "Caveira" Pereira
Adriano "Maestro" Martello
Julien "Rook" Nizan
But if they want to be the good guys though it can be tough to be called a good guy in the Wild Wild West, they can join the volunteer sheriffs of The Law and choose any of the game characters:
Erik "Maverick" Thorn
Eliza "Ash" Cohen
Emmanuelle "Twitch" Pichon
Vicente "Capitão" Souza
Timur "Glaz" Glazkov
---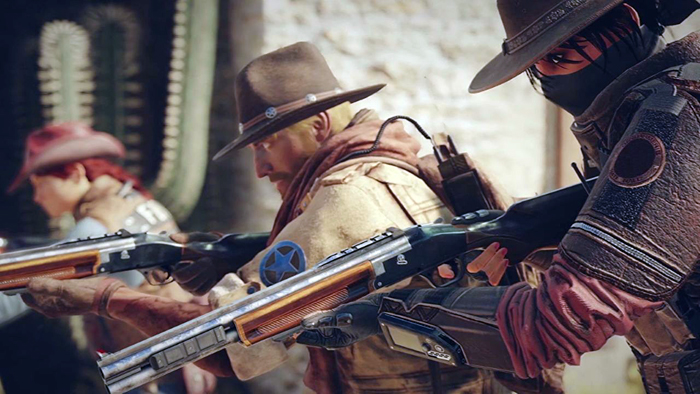 ---
The showdown will take place on the Secure Area map called Fort Truth that can accommodate a 3v3 fight that has a limited HUD which hides health, ammo, and the crosshair.  To handicap players, they are limited to using the BOSG.12.2 shotgun or the LFP586 .357 Magnum revolver. The Attackers will have to locate a room and hold it for 10 seconds to win. The Defenders will have to prevent them from occupying the room.
With the return of "Showdown At Fort Truth", the Showdown Collection is also back. For players' own personal gold rush, they can dig the items of the Showdown Collection right back up. All they have to do is log into the game during the event and they'll earn a free Showdown Pac and this collection includes 31 items which are returning and new ones.
It may not be a Wyatt Earp and the gunfight at O.K. Corral event, but it can be the closest so far for online gamers. So if you have a Rainbow Six Siege account, better logon now and get pistol packin'!