Meet the DISSIDENT Mk2: The Latest Rifle from Munitionworks
Logan
18 Nov 2023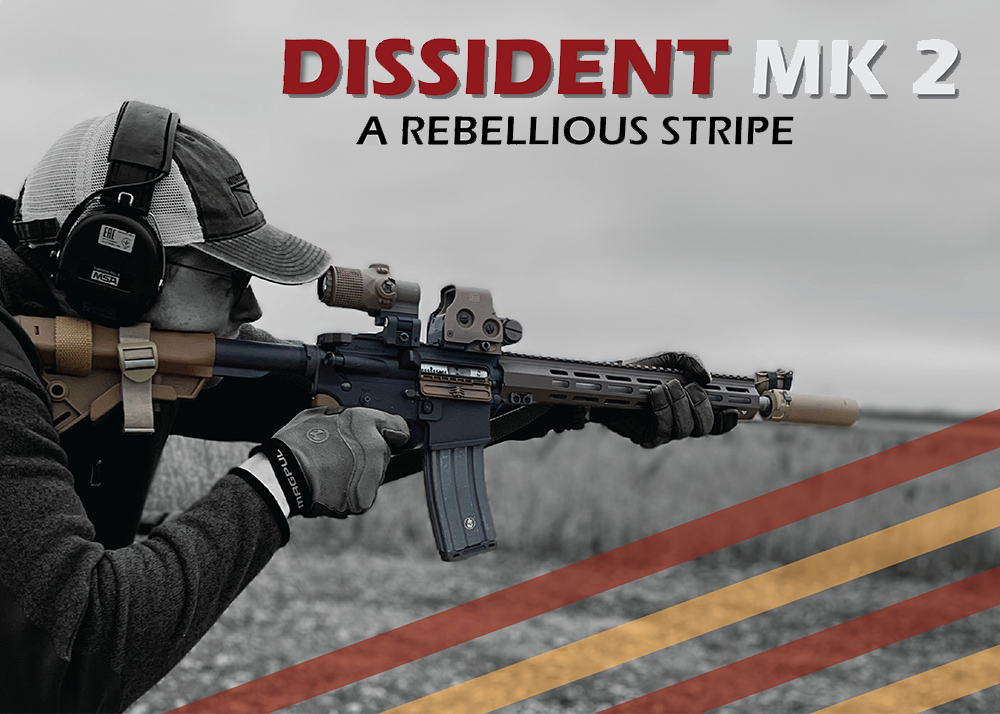 Munitionworks is a company that specializes in crafting high-quality rifles for hunting and self-defence. Their diverse product range caters to a variety of needs and preferences, from the budget-friendly J.O.E. Carbine Mk2 to the top-of-the-line DISSIDENT Mk2. Each rifle is meticulously assembled by hand using only the finest components available, ensuring exceptional quality and performance.
Munitionworks' more polished model, the DISSIDENT Mk2, represents the culmination of continuous innovation and refinement driven by customer feedback and rigorous in-house testing. This versatile General Purpose Rifle (GPR) is designed to excel in any scenario. Its forged 7075-T6 thermal fit upper receiver provides a secure and consistent connection with the barrel, optimizing accuracy and performance.
To achieve the thermal fit upper receiver, the receiver is heated while the barrel is cooled. These components are then carefully joined without the need for shims, sealants, or hammers. This method eliminates potential deformation or misalignment that could compromise the rifle's functionality and precision. Additionally, the DISSIDENT Mk2 is equipped with a host of enhancements and accessories, transforming it into a ready-to-use rifle that saves customers time, money, and space.
---


---
The company's "Ballistic Advantage" rifles offer a variety of barrel options from their premium line. The barrels feature a tapered "Hanson" profile and a mid-length gas system that balances and tames the rifle for a wide range of ammo and suppressor models. They are available in 4150CMV mil-spec steel or 416R stainless steel, both with stress-relieved, HPT/MPI, and 11-degree target crowns. The 4150CMV option has a 5.56-spec chamber and a 1:7 twist rate, while the 416R option has a .223 Wylde chamber and a 1:8 twist rate. Both barrels come with a gas block that is pinned to the barrel with a taper pin, and a muzzle device that is either an extended A2 flash hider or a suppressor host that is secured with Rocksett adhesive.
Another major upgrade that the Ballistic Advantage rifles offer is the M4P bolt carrier group. The BCG has a full-mass carrier made from 8620 steel and a gas key made from 4130 steel, both sealed and staked with high-temp gasket compound and Grade-8 fasteners. The bolt head is made from Carpenter No. 158 steel and is ground and HPT/MPI with a QC number that matches the barrel and the upper receiver. The extractor and the ejector are made from cold-drawn and shot-peened 4130 and S7 steel, respectively, and have enhanced springs from Sprinco that last for 25,000 rounds or more. The firing pin is made from 8740 steel and is also shot-peened. The BCG is finished in a hard-chrome plating that makes it easy to clean and lubricate and ensures reliable function even in harsh conditions. The charging handle is a Radian Raptor that is ambidextrous and has large latches for positive engagement.
---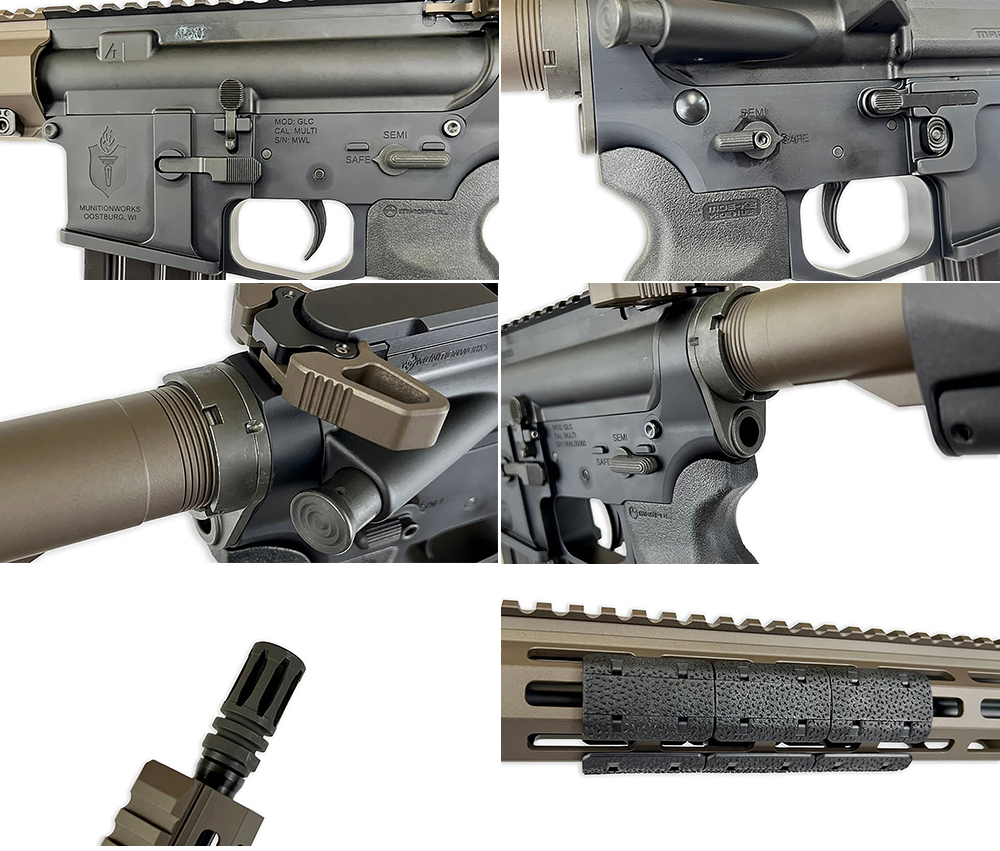 ---
The final component of the upper receiver is the CMT HDM rail system. The rail is made from an extrusion with plenty of internal clearance and thick walls for improved rigidity and accuracy. It has a continuous Picatinny top rail and M-LOK slots on seven sides for attaching various accessories. It also comes with nine Magpul Type 2 covers that provide traction and heat insulation, and a BCM QD sling mount that is made from 4140 steel and will not wear out over time. The rail is modular and free-floated, meaning that it does not touch the barrel and allows it to vibrate freely and consistently. This enhances the accuracy and performance of the rifle, especially with forward mounted laser aiming devices.
The lower half of the assembly is made from billet 7075-T6 aluminum and features a built-in right-side bolt release, a widened trigger guard, and a GI-style 90-degree ambidextrous selector. You can choose from a variety of grips and stocks, and you can also opt for an ambidextrous magazine release.
The assembly also contains a Two-Stage Match trigger that offers consistent and reliable trigger pulls. The trigger has a smooth 2-lbs take-up that leads to a clear 2.5-lbs break with a well-defined wall. The recoil assembly is a 9-position intermediate "A5" buffer system. The receiver extension is made from mil-spec 7075-T6 aluminum and has 9 adjustable positions for fine-tuning your length of pull. The buffer tube contains an A5H1 buffer body with a Sprinco Green spring.
This system not only gives you a smoother recoil feeling, but also optimizes the travel time of the BCG to ensure reliable feeding from the magazine. The receiver extension is coated with Cerakote Micro Slick Dry Film Lubricant coating to prevent spring binding, reduce noise, and repel moisture. The rest of the rifle is either coated with MIL-A-8625 Type III Hard Coat Anodizing or a Cerakote H-Series finish of your choice.
Both variants are built to order and cost $1,599.00. Barrel length options are 16, 14.5, or 13.9".