20% Off On Gun Bags & Cases At Military 1st
OptimusPrime
09 Apr 2019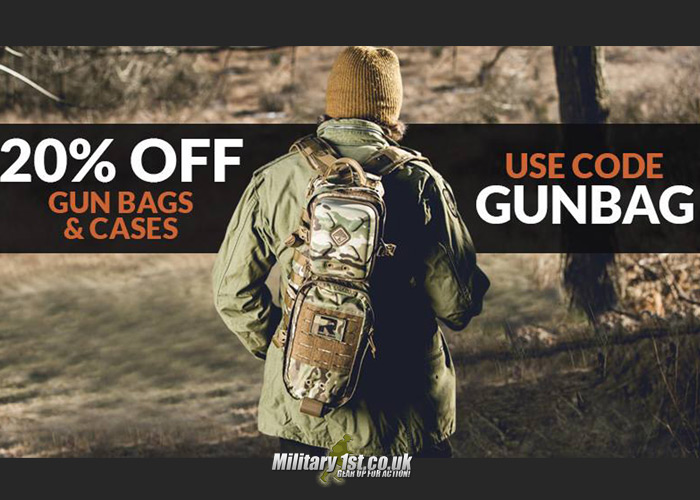 Big discount is accorded by Military 1st to customers looking for gun bags and case as they are having a sale on these right now until the 12th of April 2019. Just use the discount code upon checkout so you can avail of the discount... "We offer 20% off entire Gun Bags and Cases category at Military 1st online store with Discount Code GUNBAG.
Visit our website today and save on gun bags, rifle sleeves, pistol cases and more from Helikon, Hazard 4, Wisport and other famous brands.
Hurry up: this special offer ends 12 April 2019, midnight.
Applies only to the Gun Bags and Cases category. Excludes already discounted items.
Enjoy free UK delivery and returns! Free shipping to the U.S., Ireland, and Australia. Fantastic rates for delivery across Europe."