Blue Force Gear Tactical Strike Disinfectant Spray
OptimusPrime
28 Nov 2021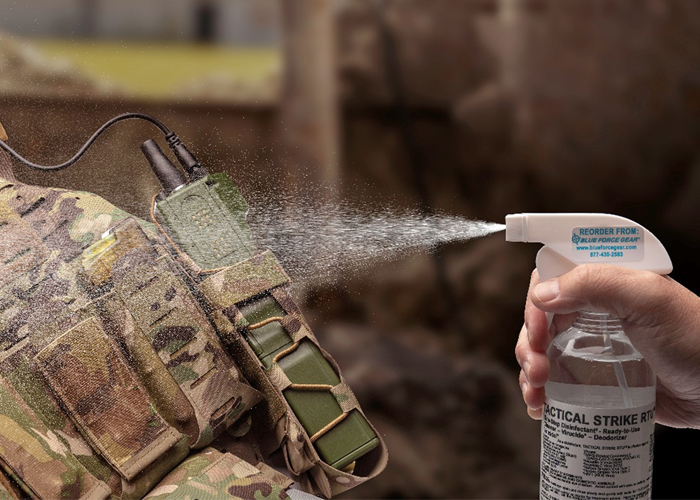 Get to disinfect your tactical gear as Blue Force Gear got their own Tactical Strike Disinfectant Spray... "Blue Force Gear is proud to be the exclusive military and law enforcement distributor of Snee Chemical Tactical Strike Disinfectant Spray - the first EPA approved cleaner effective against COVID 19.
Tactical Strike was formulated to go beyond an over the counter cleaning spray or rubbing alcohol to meet two critical needs for the first responder or military user. The cleaner had to be dye and odor free so as to not cause harm to expensive tactical gear or other surfaces with direct spray application.
Unlike common aerosol disinfectants, Tactical Strike does not have any offensive odors or respiratory irritants and is safe to use in ambulances, patrol cars, transport vehicles and other areas that need to be sanitized. Tactical Strike is packaged in a clear plastic spray bottle and is not pressurized with fluorocarbons so it does not have an explosion risk if left in hot vehicles.
Tactical Strike was designed for direct spray application without damaging or discoloring fabrics or materials. But always test an inconspicuous area before full application. Tactical Strike is guaranteed safe on all Blue Force Gear products.
Consult the label on the bottle for more information and further EPA guidelines.
Tactical Strike is produced and bottled in the US and is approved by the EPA as an effective disinfectant for common pathogens including SARS-COV-2 / COVID 19."