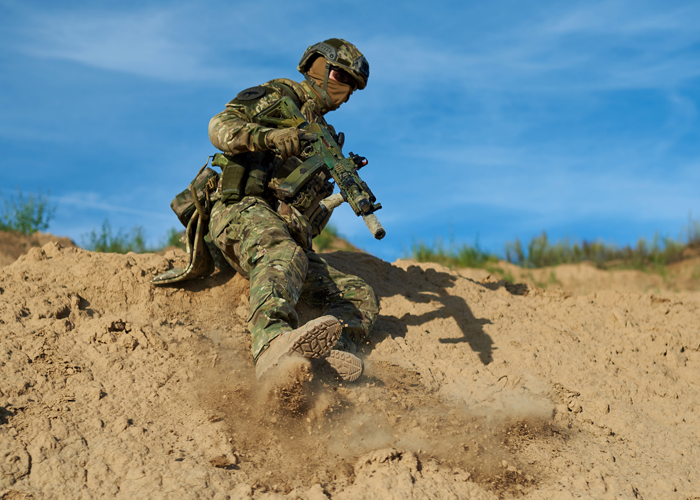 Giena Tactics, the Russian tactical gear and clothing maker, announce that their GC Mod 2 Desert Pants is available to order... "Combat tested – combat proved efficiency! Giena Tactics created new product line for hot climate! At IWA 2018 we presented one of our new tactical pants with mesh and our original ventilation system created by Special Forces request. Meet GC Mod2 Desert pants.
Extreme weather conditions, sands and rocks - this is what GC Mod2 Desert created for! Pants were tested and now working in real combat conditions with temperatures above 40 degrees.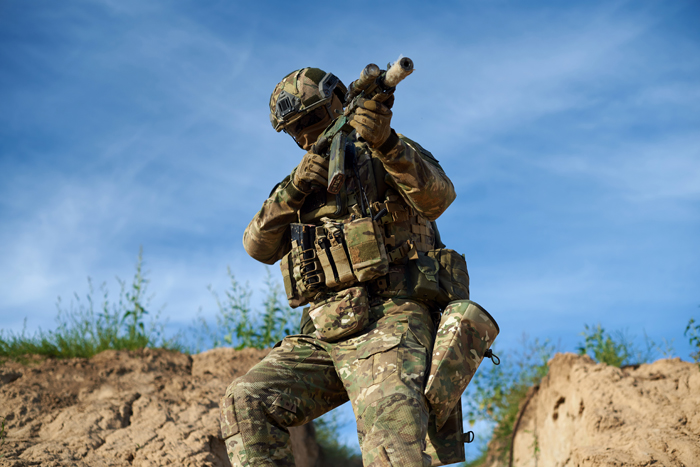 Below a bit more details…
Just think about this fact - ventilation system is 40% of the pant's surface! It's similar to wearing shorts instead of pants but still being protected. This was a long process of creation with different tests, attempts and approaches. We applied different ideas, combining with our existing solutions and finally found the best combination of materials and zones for cooling. After few feedbacks from SF we realized, that's it – we did it!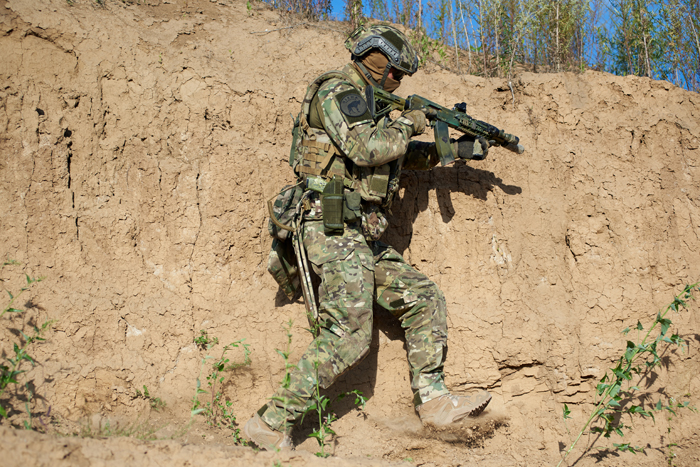 You may think Mesh doesn't protect from sand, insects and other small stuff! These things will rub even more»! Don't worry, we solved all these problems already. Ventilation consists of two layers:
First one is moisture wicking knitted fabric, soft and comfortable to the body. Kneepad will not rub the knee, mesh will not be in direct contact with skin.
Second layer is hard mesh – it is extremely breathable and reliable. We can't imagine how you can rip it, it's hardly possible!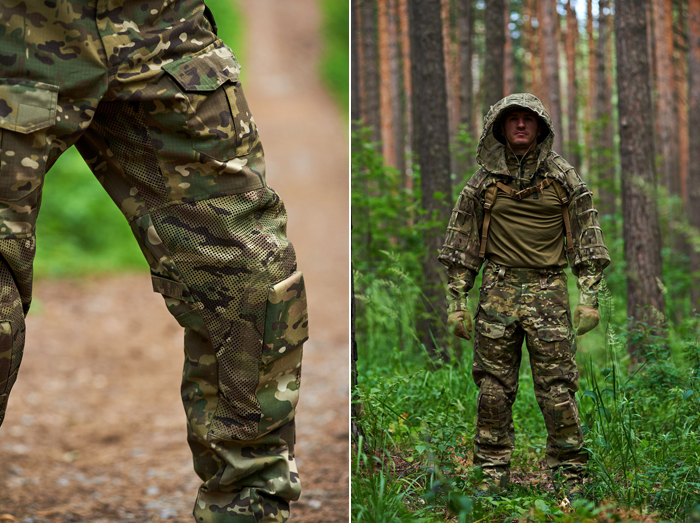 We'd like to pay your attention and say a bit more about Giena Tactics knee pads which are used on all GC models. Knee protection is removable and replaceable. Possible to use any Airflex and similar kneepads, with plastic or soft pads. Use adjustments to fix it according to your preferences and conditions.
As a result, we have comfortable tactical pants for hot climate which are functional, reliable, extremely breathable and provide top level of protection.
All our pants available in different patterns and sizes – feel free to visit our website www.gienatactics.ru.
Giena Tactics is a private company specialized on modern tactical uniform and urban clothes. In developing and manufacturing we focus on quality, comfort and functionality.
All products are being developed and produced by our specialists and are being tested in most tough conditions. The uniform meets highest standards used by Giena Tactics. Wide range of products for professional and private use - combat shirts and tactical pants, field uniform, parkas, caps and boonies, equipment for snipers, military style urban pants and jackets.
Giena Tactics products are available worldwide and are used daily in different areas - Military & Law Enforcement, IPSC, hunting, sports, airsoft, casual."