Noveske Rifleworks N7 Lot Lizard Arriving In 2023
Gungho Cowboy
24 Jan 2023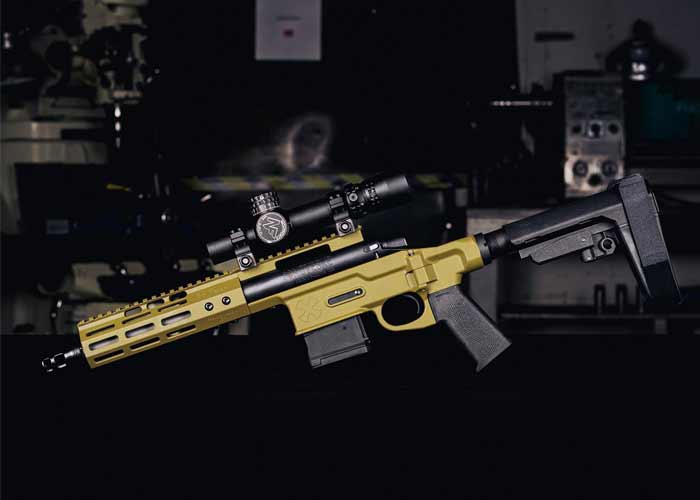 Just prior to the SHOT Show 2023 last week, Noveske Rifleworks posted on their Facebook Page, the N7 Lot Lizard. According to the company, this will be released later this year and it is a new foldable chassis and bolt gun action that is chambered in 5.56mm and 300BLK.
The photos below show the prototype and there is not much information released. As can be seen in the photos, it is a compact magazine-fed bolt action rifle with a folding stock, making it more compact when folded. In airsoft, there are compact bolt action guns such as the Amoeba Airsoft AS-03 and the more recent Tokyo Marui VSR-ONE.
The Noveske N7 Lot Lizard some common features with the airsoft compact bolt actions, such as railed top for attaching optics and M-LOK fore ends. There are many Noveske fans amongst airsoft players and are probably salivating an airsoft replica, licensed or not, will follow given that there are already compact bolt actions in airsoft.
There is still a lot to learn about the N7 given that the company has not released much information about it. For now, we can all speculate about its features and externals whilst we wait for more information in the future.
---