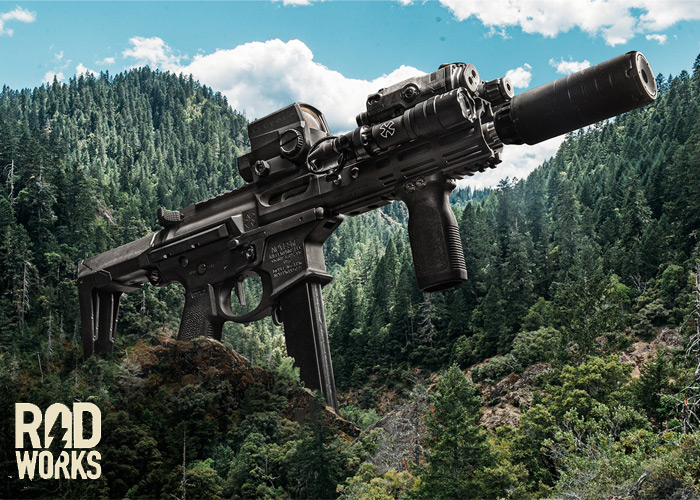 The march of the SBR or AR-style 9mm pistols continues and Noveske Rifleworks will be dropping one very soon. The company announced that they are taking pre-orders for the 8.5" Gen 4 Noveske Space Invader Pistol at the Silencer Shop, and for fans of Noveske Rifleworks, whether real steel and even airsoft, it's another compact rifle to look forward to.
The prototype of the Space Invader was on display at the SHOT Show 2019 and it looked like it was already a pre-production unit so it is no surprise that it will be available within the year with the first batch coming out next week. It is already Integrated HK 9mm Pattern 3-Lug Silencer Adapter and has Q PDW Style, 3 Position Brace.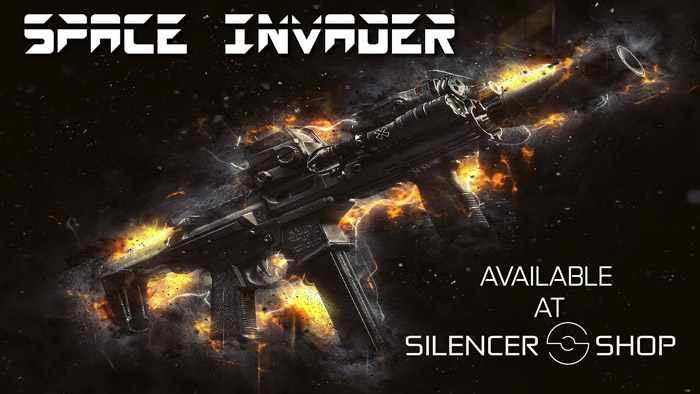 Airsoft players would surely want an airsoft version of the Space Invader, but it's hard to say if there ever will be one. MadBull Airsoft has the license to producing the Noveske products for the airsoft market under the SOCOM gear brand and the last time an airsoft Noveske Rifle was released under the SOCOM Gear brand, the NSR, was years ago. For now Noveske airsoft products are mainly AR external parts for AEGs. Perhaps one can build a custom Space Invader with these licensed parts.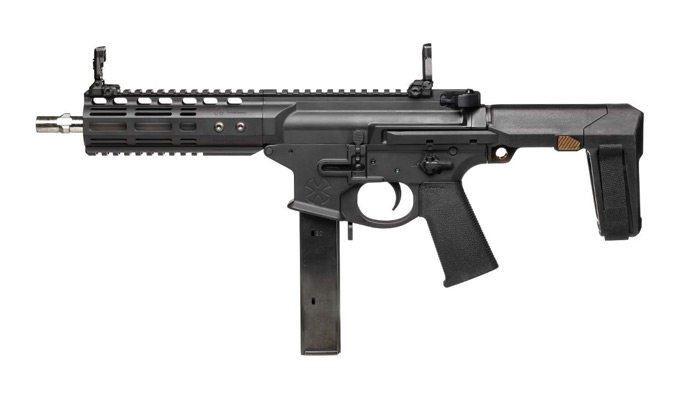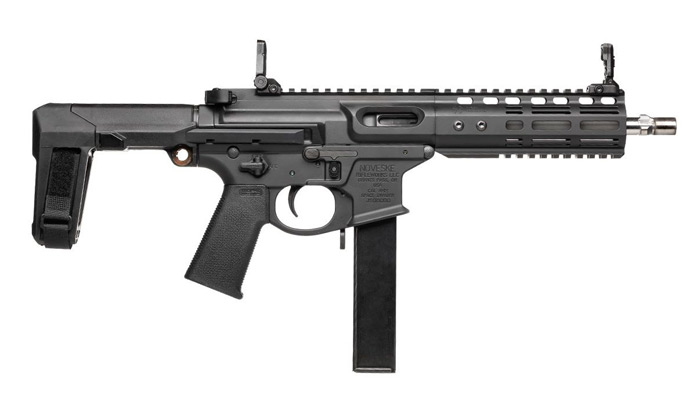 More information on the Space Invader as taken from the Silencer Shop online store:
Known for their top-end AR platform builds, Noveske Rifleworks adds another impressive product to their line, the Space Invader. Featured as either a pistol or SBR, this custom build performs out-of-this-world. Through thousands of rounds tested, the Space Invader can take the heat, and is said to perform best with round-tip or truncated ammo. The Space Invader is out there fighting the effects of gravity... to turn any frown upside down!
Noveske has been making high-end AR builds since 2001. Based out of Grants Pass, Oregon, Noveske introduces new-edge builds with time-tested technology. Meshing heavy-hitter manufacturers like Geissele, Q, and Magpul with Noveske makes the Space Invader an intergalactic attraction for all life forms to admire.
Rapid Fire
Overall weight: 5.4lbs

Overall length: 20" Closed, 25" Extended

Barrel Length: 8.5" Stainless Steel 9x19mm

12 RH Twist

Integrated HK 9mm Pattern 3-Lug Silencer Adapter

Charging Handle: Noveske marked Geissele Airborne

Bolt Carrier Group: Noveske marked and ramped 9mm

Trigger: Geissele Super MCX SSA

Ambidextrous bolt release and 60-Degree STS safety selector, with standard and paddle magazine release

Proprietary feed ramps

Proprietary notches to accept Q PDW-style brace

Brace: Q PDW Style, 3 Position

Grip: Magpul MOE-K

Optional Handguard: NHR-6.25" M-LOK free floating

Finish: Hard coat type III Anodizing, with Cerakote ceramic coating in armor black
What's in the Box
Manual

Magpul MBUS Pro Folding Sights

One 32 Round Noveske marked Colt Style Magazine

Cable lock

bag of the best gummy bears you've ever had

5ml tube of frog lube

fire breathing pig sticker

Noveske dad hat

M-lok QDsling mount

Sling swivels

Certificate of Authenticity (signed by Lorina Noveske herself!!!)