People Hunted Leupold Performance Eyewear Products Before They Hit The Stores
Logan
14 Jan 2020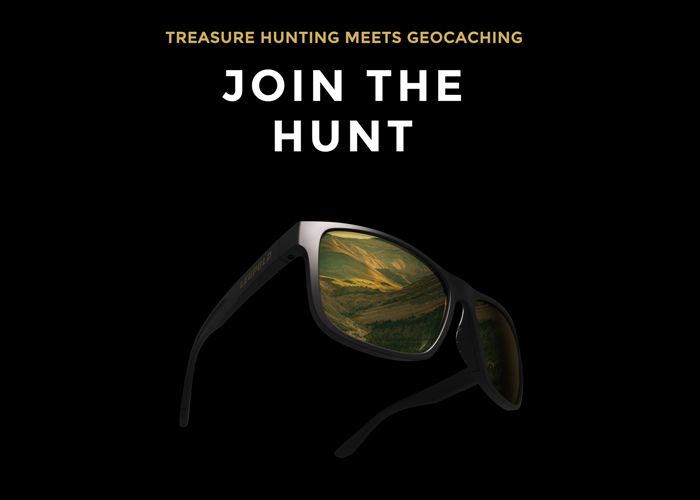 That was quick! In less than week, people were able to hunt down the upcoming Leupold Performance Eyewear in which the company spread their eyewear products in the U.S. Called "The Hunt", people  joined in this geolocating event as they looked around for the products based on the map provided by the company using coordinates given by partners who helped hid these products for the treasure hunt.
Encased in Peli cases, these eyewear products were found using the GPS coordinates that were given out last January 8 with the hunt officially starting at 0800H PST. Those who get to a coordinates first then posted on social media with their photos showing their newfound treasure.  A "FoundMe" code is also used to mark the bounty so that Leupold can update the map.
Below shows the map where the hidden eyewear were. If not found a location is shown in gold colour,  gray if found. All the locations show gray, which means all the products were found.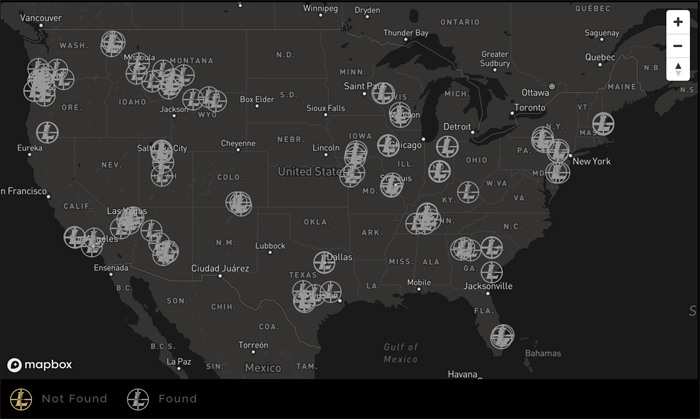 You might wonder why what these eyewear products are before they hit the stores. Good thing that Leupold already provided the information at their website:
The Becnara fuses Leupold performance with everyday style. Polarized, rugged, and incredibly clear; they will never let you down. Any day or any adventure, the Becnara stands out in the field.

The Katmai is the choice for any adventurer. Lightweight, rugged, and exceptionally clear; they can be trusted to keep your eyes fresh and your vision true.

The Packout is the go-to option for any hunter or shooter. ANSI Z87.1+ ballistic protection alongside our proven optical clarity make the Packout perfect for every adventure and everyday wear.

Comfortable on the range, in the field, or on the ride home, the Switchback will quickly become a favorite addition to your everyday kit. ANSI Z87.1+ ballistic protection, lightweight comfort, and unquestionable clarity gives you everything you need and nothing you don't.

When you're a dedicated shooter, the Tracer is an absolute must-have. ANSI Z87.1+ ballistic protection, interchangeable lenses (included), and weather-resistant coatings are combined with Leupold's unmatched clarity and durability.

As for the features, here they are and they are available in different frame colours: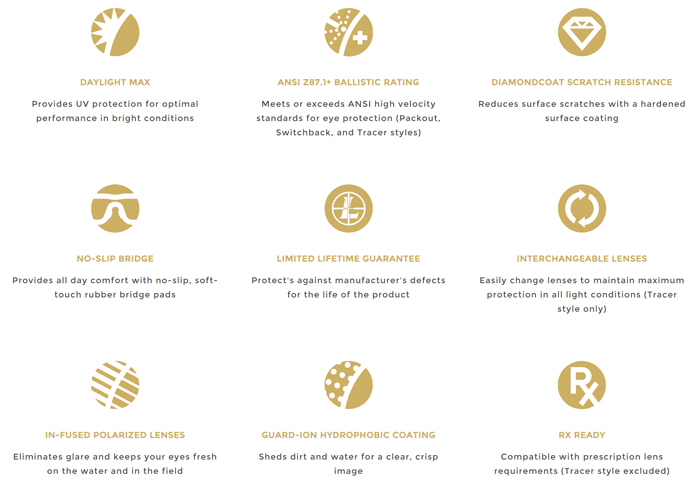 Leupold will launch their Performance Eyewear in Spring.