"Prey" The "Predator" Prequel Is Set 300 Years In The Past
Gungho Cowboy
17 May 2022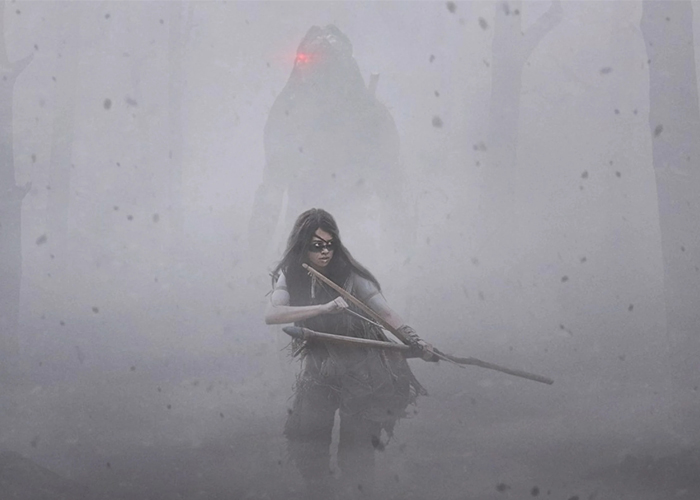 For airsofters who are fans of the "Aliens" and "Predator" series, there is another "Predator" movie coming up and it is a prequel that pits one of feared hunters in pop culture against a warrior who is not even armed with the latest guns and gear to defeat it. "Prey" is set 300 years in the past and it will stream on Disney's Hulu streaming service this summer.
"Prey" is the fifth movie in the Predator franchise, following "The Predator" that was released in 2018. It was called as "Skull" as a code name as it was kept under wraps and "follows a Comanche woman who goes against gender norms and traditions to become a warrior" with Patrick Aison ("Jack Ryan") writing the script and to be directed by Dan Trachtenberg of the 2016 horror-thriller film 10 Cloverfield Lane and "The Boys". Amber Midthunder of the "Legion" and "Roswell, New Mexico" TV series was cast in the lead role and is a Native American herself.
The trailer gives the description of the film as, "Set in the world of the Comanche Nation 300 years ago, the action-thriller follows Naru, the skilled warrior who fiercely protects her tribe against a highly evolved alien predator."
It is said that in this prequel, it is the first time the extraterrestrial trophy-seeking hunters to set foot on earth.
As for the Comanche Nation, they still exist as a tribe that is located in Oklahoma in present times. In a statement, "The filmmakers were committed to creating a film that provides an accurate portrayal of the Comanche and brings a level of authenticity that rings true to its Indigenous peoples." Jhane Myers, who is a producer of the film is a member of the Comanche Nation.
"Prey" is set to be released on the 5th of August 2022 on Hulu in the United States. As for other regions, it will be Disney+, Disney+ Hotstar in Southeast Asia territories and on Star+ in Latin America.