Should You Be Moving Your Airsoft YouTube Videos To GunStreamer?
Logan
10 Oct 2019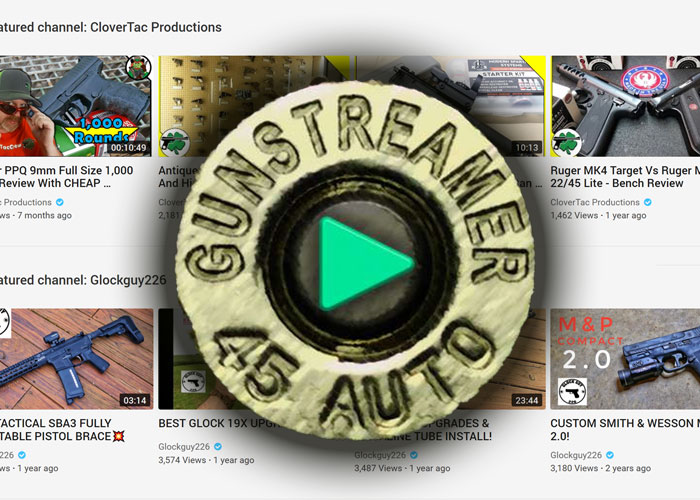 ave you read about the news from The Firearm Blog TV that they are putting their video archives on GunStreamer? While they are still very much on YouTube, they decided that the videos should also be available somewhere else in case YouTube fully cracks down on firearm-related videos as the biggest video sharing platform in the world is getting more strict with such content.
Here is The Firearm Blog post that explains why they picked GunStreamer over other streaming services that feature firearms such as Full30.com:
"As we have documented in the past, such as here, here, and here, YouTube, the previous de facto home for gun video content, has implemented a series of measures that have demonetized and driven traffic away from gun channels, and in some cases, YouTube has banned channels outright. Google has advanced these guidelines for video content which, although not too controversial in and of themselves, are so vague and so arbitrarily enforced that they might as well not even exist.

Fortunately, the gun community is stepping up to help its own. Enter GunStreamer.com; a gun-friendly and free-to-watch video site (and yes, you are allowed to curse on GunStreamer, unlike some previously-introduced gun video streaming services). TFBTV carefully considered other options and has determined that GunStreamer is perhaps the best second home for TFBTV and thus, the entire library of the Firearm Blog's official videos is now available for viewing on GunStreamer."
That's a major firearms channel from YouTube that gave GunStreamer a vote confidence. GunStreamer was launched in March 2018 joining other sites for the attention of gun content developers such as GunVideo.com and Full30.com.  In its press release, GunStreamer describes itself as "a politically un-biased user-generated video sharing site, featuring anything related to guns or weapons for informational and entertainment purposes."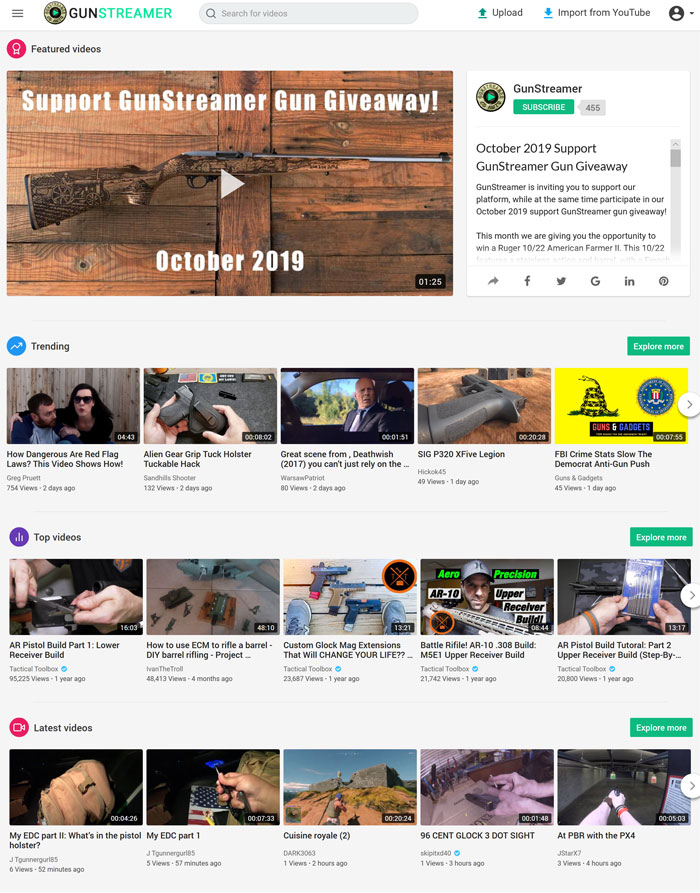 Now, with the question of airsoft using GunStreamer, there are many videos right now showing airsoft content at the website. I checked Full30.com and I only found two videos so GunStreamer is ahead in hosting airsoft content as compared to its competitors. So if you are considering a back-up streaming site for your airsoft videos, you might want to look a GunStreamer. It will also serve as an insurance policy of having continuity of your videos available online just in case YouTube suddenly clamps down in airsoft videos after it is done with firearms.
YouTube is still king for firearms and airsoft videos. It also serves as the bread and butter for many content creators or as a major revenue stream for others' firearms/airsoft content businesses as it has ad revenue sharing as compared to the upstarts.
But just to make sure that your videos remain online if YouTube bans airsoft, it's always best to have a backup plan. So take a look at alternative streaming sites that are friendly to airsoft content.