SK Guns' Premier Presidente 1911 Pistol Is A Tribute To Mexico's First President
Logan
28 Sep 2022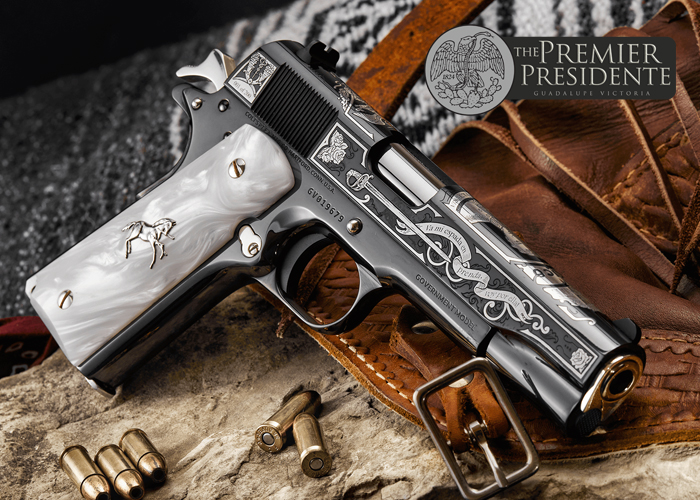 For collectors of limited edition and elaborately crafted firearms, the Premier Presidente handgun from SK Guns is now on pre-order. They better get in line as this is a finely crafted pistol that is part of the Mexican War of Independence Series is limited to only 200.
SK Guns is well known for its collectible firearms which are all unique and would perfectly adorn beautifully any serious firearms collector's cabinet. The company has been in business for over 20 years and most of their releases are handguns that have world class finishing.
---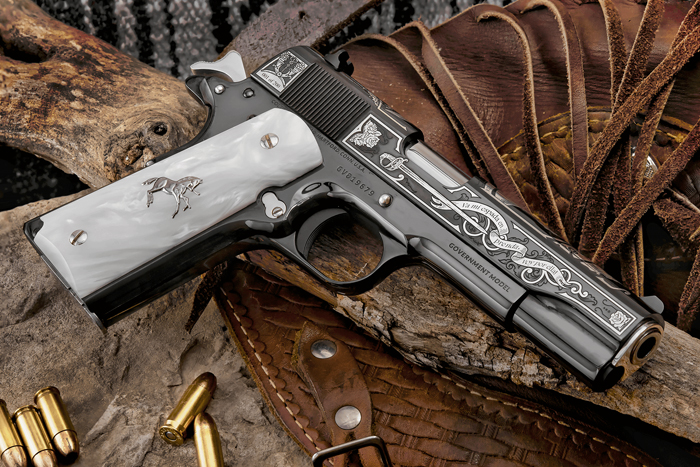 ---
The Premier Presidente is based on the Colt design chambered in .38 Super rather than .45ACP. It is tribute to Guadalupe Victoria, the name of the Mexico' first president and is said to be the George Washington of Mexico. His original name is José Miguel Ramón Adaucto Fernández y Félix who was part of the guerillas determined to see an independent Mexico. He changed is name to Guadalupe Victoria as he is devoted to the Our Lady of Guadalupe and his dedication to victory.
---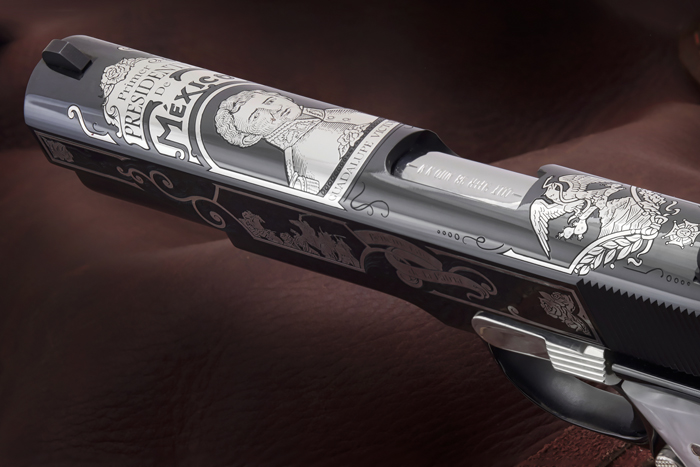 ---
The frame, slide, barrel and other metal parts are highly polished silver plating. The pistol grip feature Pearlite grips feature a Rampant Colt logo. Each unit has a unique engraved serial number. The whole pistol has elaborate engravings depicting Guadalupe Victoria's leadership during the fight for independence.
---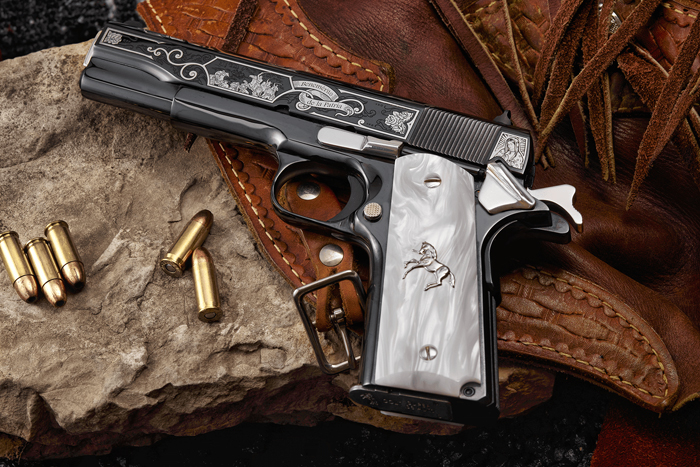 ---
The Premier Presidente is on pre-order with just 5 units up for grabs as of this writing. For collectors, it will set them back by $3,300.
Press release below:
---
SK Customs Launches "Premier Presidente" as the Second Edition in the Mexican War of Independence Series

HAYMARKET, VA – September 16, 2022 – SK Customs® continues to honor Mexico's Independence by launching "Premier Presidente," a tribute to Mexico's first President, Guadalupe Victoria. As a limited-edition production run of only 200 Full Size Government Model Colt 1911 chambered in 38 Super, the pistol marks the second edition of the Mexican War of Independence Series.

Serving as a general, deputy, senator and governor, Guadalupe Victoria, born Miguel Fernández y Félix in 1812, was a George Washington-type man of great character and integrity. "Guadalupe" stems from his dedication to the Virgin of Guadalupe while "Victoria" marks his desire to succeed in Victory in the fight for independence.

Each side of the firearm includes a beautiful custom scroll. The left displays a depiction of the Virgin of Guadalupe, borders of floral patterns that frame a dramatic illustration of Victoria at the battle in Juego de Pelota and a banner declaring him "Benemérito de la Patria," meaning "Benefactor of the Homeland."

The right side of the firearm features Victoria's sword being thrown across a moat that insurgent soldiers did not dare cross including the quote, "Va mi espada en prenda, voy por ella," translated as, "There goes my sword as pledge, I'm going for it!" Guadalupe Victoria courageously swam across the moat and cut the rope of a bridge to allow the troops into the city. The rear panel marks a symbolic coat depicted from The Constitution of 1824, which transformed Mexico into a federal republic.

The top of the slide presents a portrait of Victoria in uniform naming him "Premier Presidente de México, Guadalupe Victoria." The area in front of the rear sight depicts the Coat of Arms of the Mexican Federal Republic by decree in 1823 Eagle, and below sits the cross from the Presidential Coat of Arms.

SK Customs® is extremely proud to commemorate this rich piece of history. This custom gun's frame, slide, barrel and hardware are all highly polished and feature silver plating in select areas of the slide and hardware components. This historical masterpiece is made complete with Pearlite grips presenting the silver emblem of the iconic Rampant Colt as well as a special engraved edition number.

To learn more about SK Guns®, and SK Customs®, visit skguns.com.