Smith & Wesson Adds A Competitor Pistol To Its Performance Center Series
Gungho Cowboy
30 Nov 2022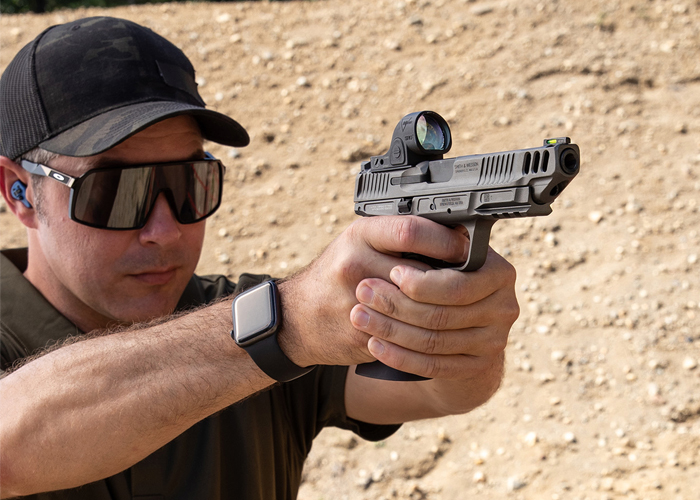 With the 2022 IPSC Handgun World Shoot ongoing in Thailand the interest in firearms will always focus on competition pistols and CZ has announced previously their TS 2 Orange. Smith & Wesson also announce their own competition pistol, the Performance Center M&P 9 M2.0 Competitor.
This new pistol is part of the M&P9 line and as what firearms makers will say about their competition pistols, Smith & Wesson claims that this new and pistol will "give the shooters a competitive edge." Pretty sure rivals will also say the same.
---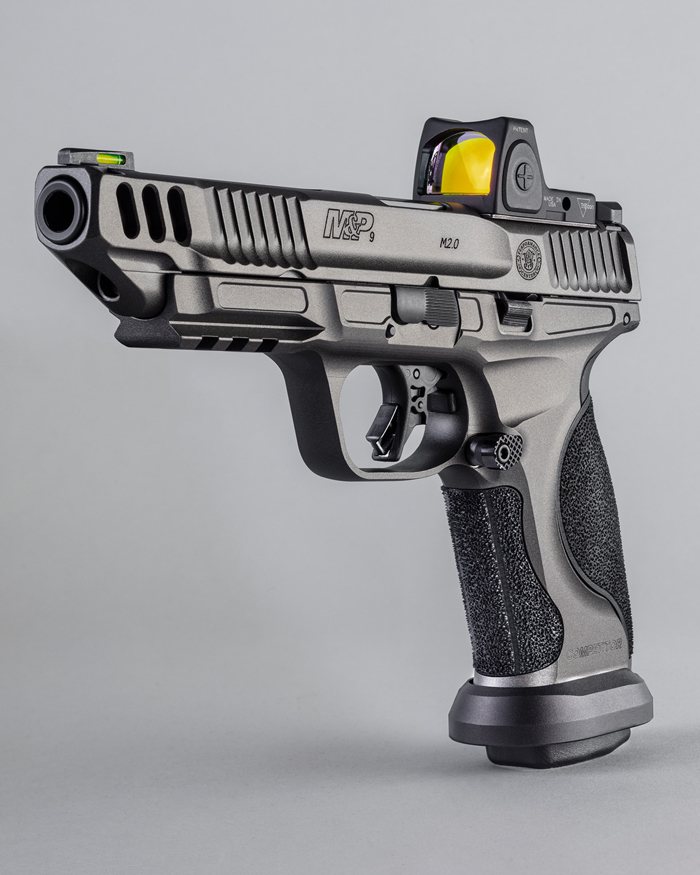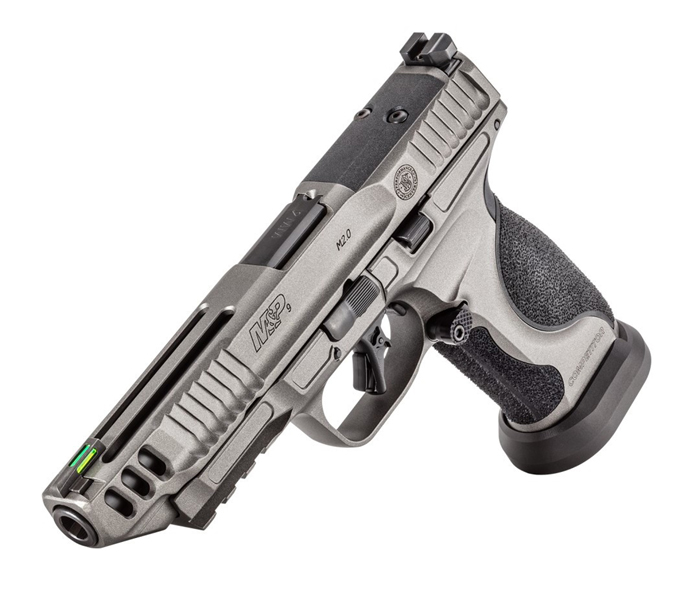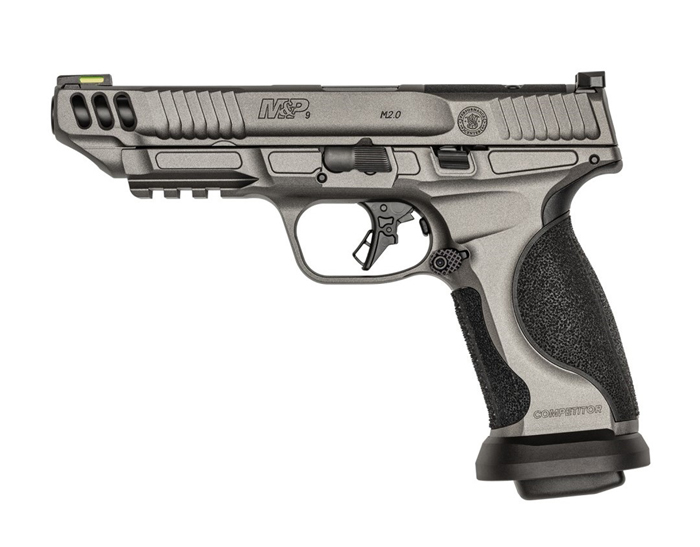 ---
As expected of competition pistols, the Competitor has a five-inch barrel, flared magwell, oversized mag release and other upgrades to ensure that this will not fail during the course of fire as the shooter goes through the various stages in a competition. The magwell and mag release designs are often in consideration of allowing for faster reload times as time counts a lot.
Made of aluminium which makes it lighter, it is optics ready, and for Open Division shooters, this is an added plus when looking for a new pistol. It is also equipped with fibre optic front sight and a black serrated rear sight for better contrast when aiming through the sights. To make it even lighter, cuts have been made to the sides as well as on top which also led to an even better balance when handling it.
---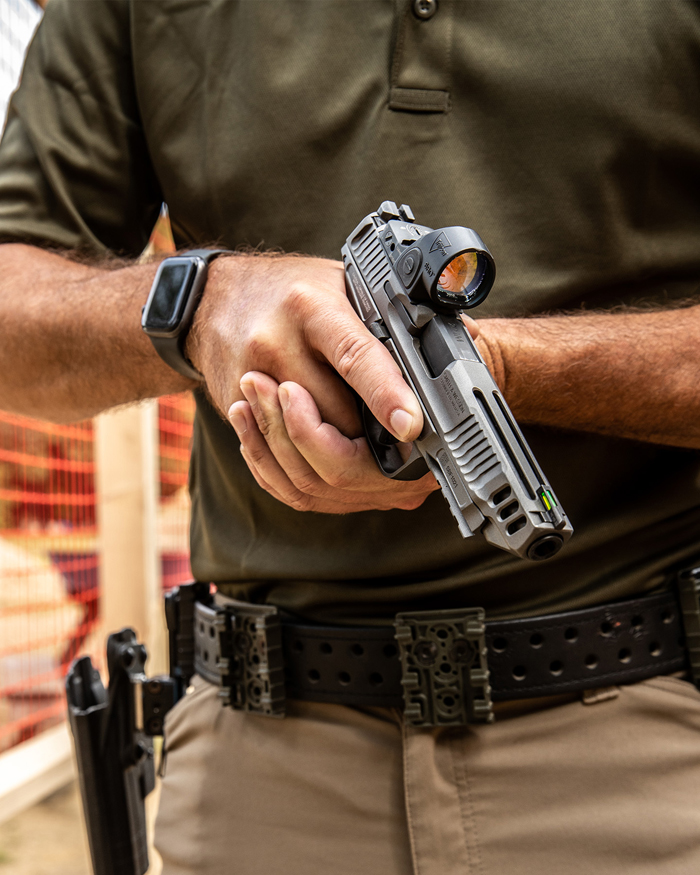 ---
It is ambidextrous in which shooters can put the mag release either to the left or right. As expected from the M&P 9, it has palmswell grip inserts so shooters can choose which gives the best comfort when gripping the pistol.
Shooters are spoiled with choices as they can choose among four models in 17-round or 10-round options as well as two colour variations.
When purchased, the Competitor comes package with four magazines. As for the price, they four models are priced the same at US$999.00
Press release from Smith & Wesson below:
---
Smith & Wesson Releases New Performance Center Pistol: Introducing the Competitor

SPRINGFIELD, MA., (11/29/2022) – Smith & Wesson Brands, Inc. (NASDAQ Global Select: SWBI), a leader in firearm manufacturing and design is excited to introduce a new member of the M&P metal-framed series, the Performance Center® M&P®9 M2.0® Competitor®.

Built for competition right out of the box, this metal-framed 9mm pistol is designed to give competitive shooters the edge. The Competitor comes with a 5-inch barrel, has an enhanced sear for lighter, crisper trigger let-off, and includes a flared magazine well for fast and efficient reloads. Boasting a new look, the aggressive lightening cuts on both the top and sides of the slide ultimately reduce the amount of weight in front of the chamber and, in return, help improve the recoil balance point. The slide is cut for optics, includes a fiber optic front sight, and blacked out serrated rear sight. The Competitor comes with an oversized mag release that is reversible for both right and left-handed users and ships with a total of four magazines. Choose from models available in 10+1 or 17+1 round capacities with a Tungsten Gray Cerakote® or black Armornite® slide finish. Smith & Wesson is proud to introduce the Performance Center M&P9 M2.0 Competitor.

The Competitor has an MSRP of $999.00

Check out the new Competitor and all Smith & Wesson products at www.smith-wesson.com.