Taurus USA Introduces The All New GX4 Carry With The Taurus Optics Ready Option
Logan
03 Oct 2023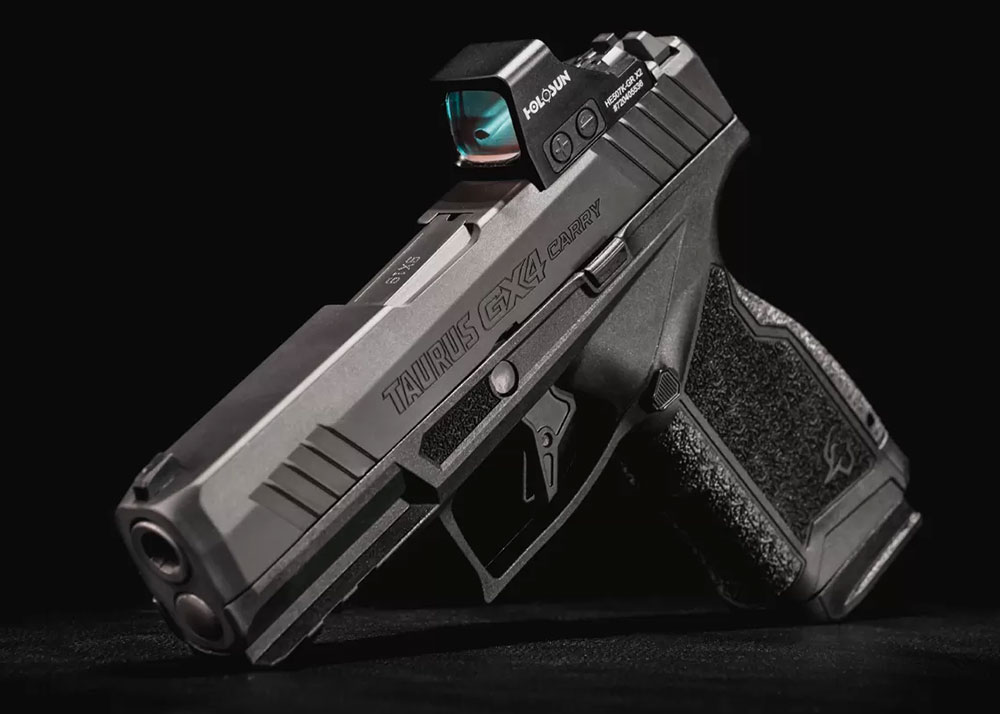 Taurus USA is excited to announce the launch of the Taurus GX4 Carry for 2023. This highly anticipated addition to the award-winning GX4 series is now optics ready. Although it shares a name with its micro-compact sibling, the Taurus GX4 Carry sets itself apart with a larger, yet compact frame. This design strikes an ideal balance between capacity and concealability, making it a perfect choice for those shooters looking for the latest from Taurus.
The GX4 Carry expands on the success of the award-winning GX4. It incorporates features that consumers have been asking for, making it an exciting addition to the popular 9mm carry pistol lineup. The Taurus Optics Ready Option (T.O.R.O) allows for the mounting of optics, such as those with a Holosun K-series footprint. Unlike previous GX4 pistols, the GX4 Carry also includes an accessory rail, which is perfect for attaching weapon-mounted lights.
Ergonomics are a standout feature of the GX4 Carry. The grip has been designed by shooters for shooters, providing maximum surface contact area in a small pistol. It also houses 15-round magazines, giving the GX4 Carry a capacity equal to much larger and harder-to-conceal firearms. The grip is further enhanced by three available backstrap options, allowing for customization to ensure maximum comfort and security.
---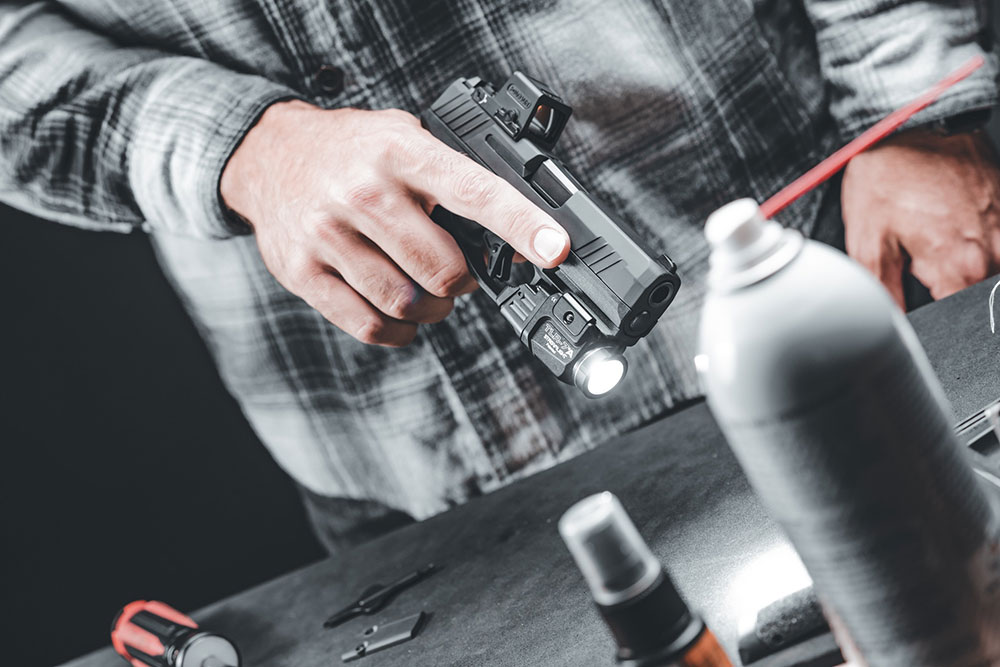 ---
The Taurus GX4 Carry comes with industry-standard iron sights. These steel sights can be easily replaced with readily available aftermarket options, allowing users to customize their firearm to their preference. The compact frame of the pistol holds 15 rounds of 9mm ammunition, providing ample capacity in a slim design.
Safety is a priority with the Taurus GX4 Carry. It features a visual loaded chamber indicator for enhanced safety awareness. The barrel is coated with Diamond-Like Carbon (DLC), ensuring durability and performance even in challenging environments. A Picatinny Rail MIL-STD-1913 offers versatility for accessory customization.
---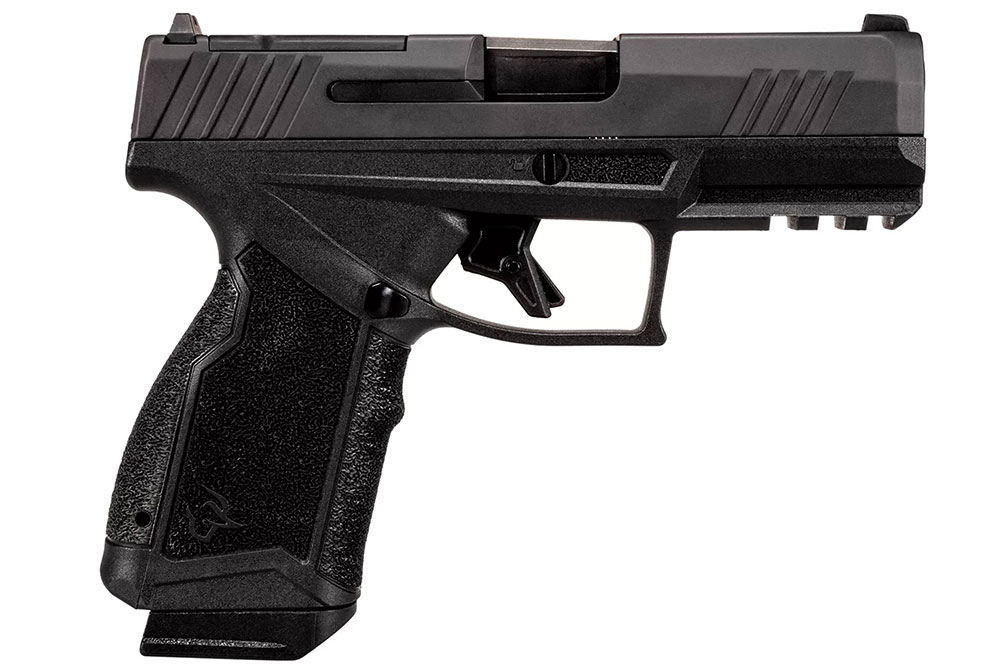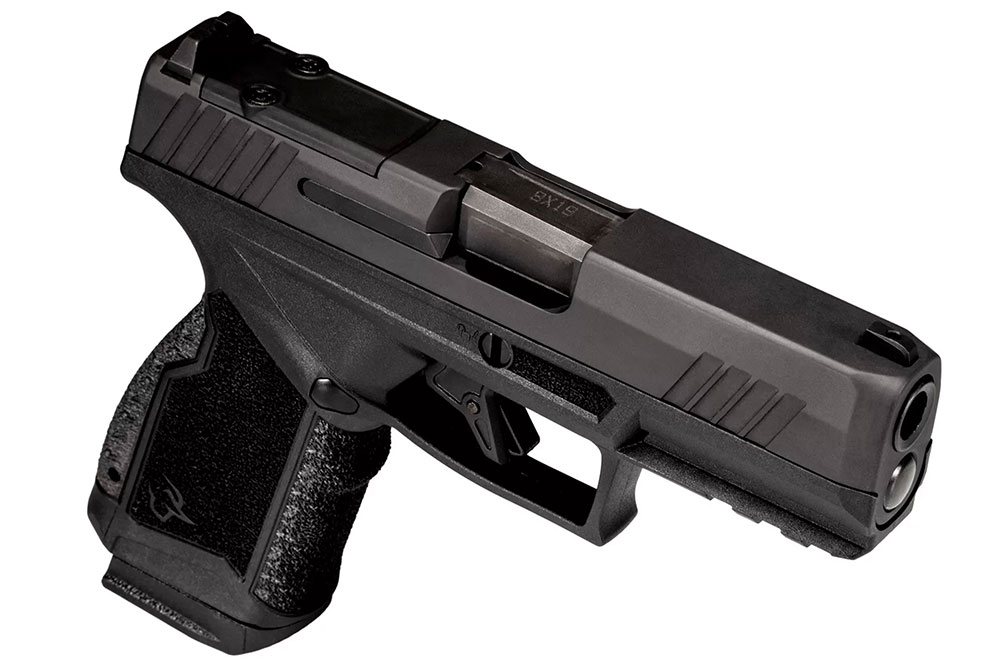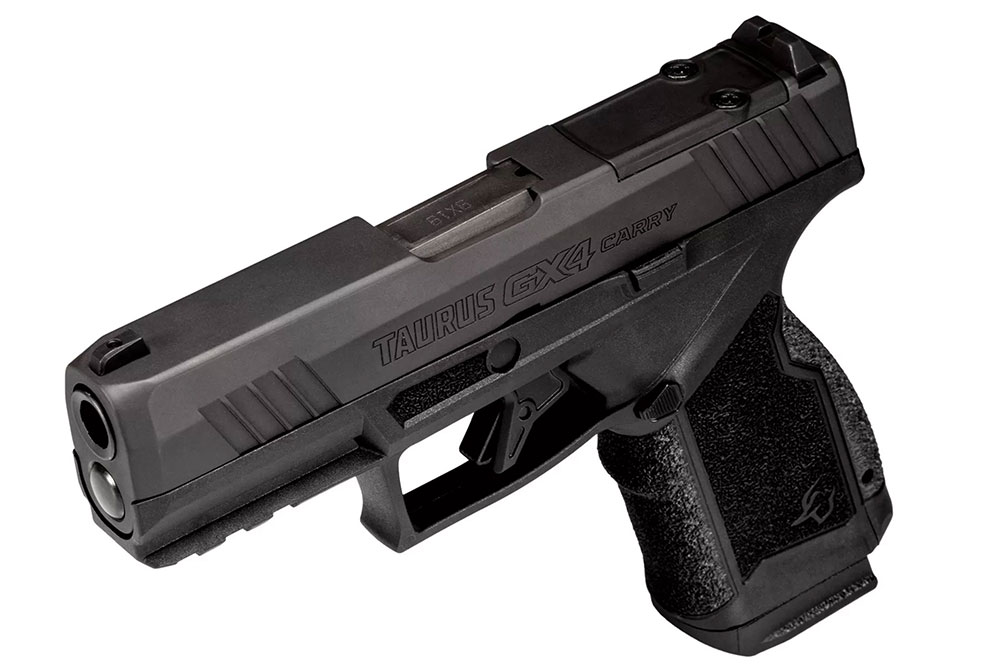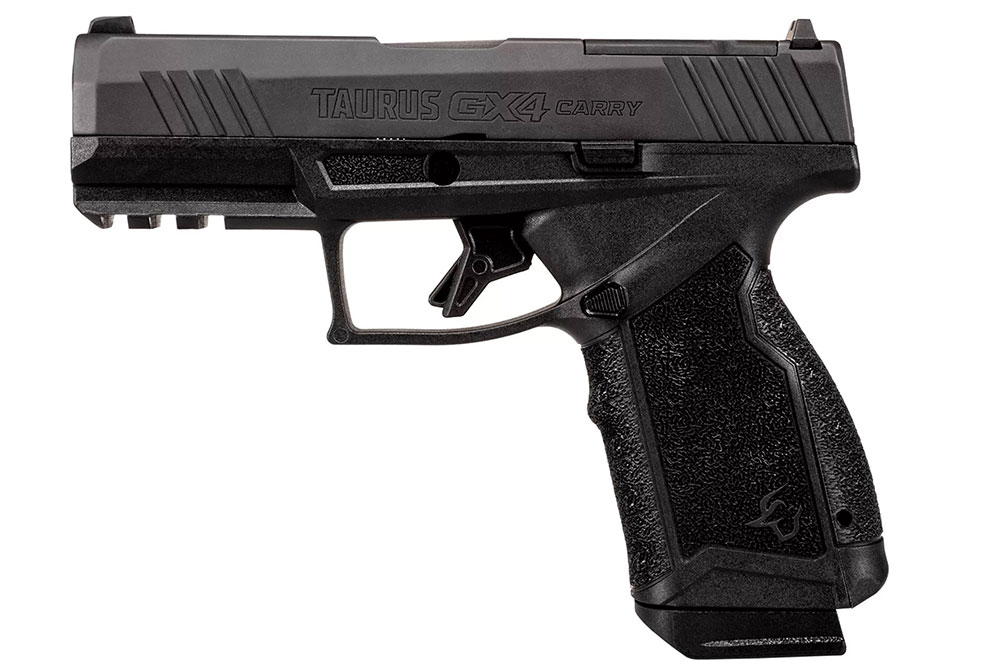 ---
The Taurus GX4 Carry also boasts a flat face, serrated trigger for improved comfort and control with every shot. Maintenance is simplified with an easy take-down pin for disassembly. Operational control parts are coated with Teflon for enhanced durability during rigorous use. The magazine release is reversible, allowing for ambidextrous operation based on user preference.
---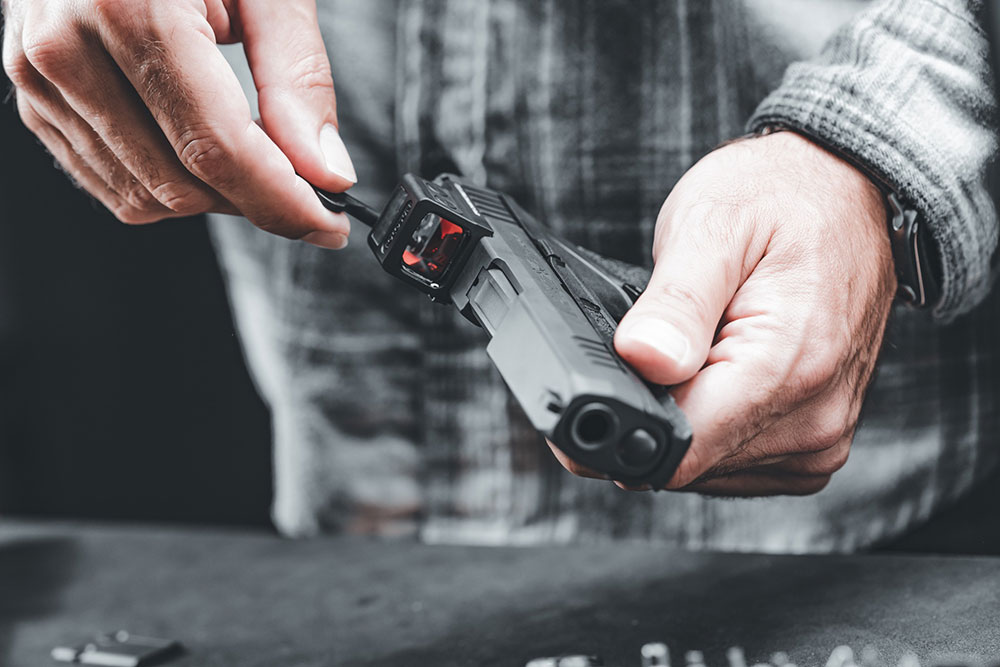 ---
Finally, the Taurus GX4 Carry includes magazine and grip cuts for quick and dependable reloads. The three backstrap options allow users to customize the grip for maximum comfort and security. With these features and more, the Taurus GX4 Carry is set to be a standout choice in the world of compact carry pistols.