Tokyo Marui To Set Up Shop In World's Largest Virtual Exhibition "Virtual Market 6"
OptimusPrime
24 Jul 2021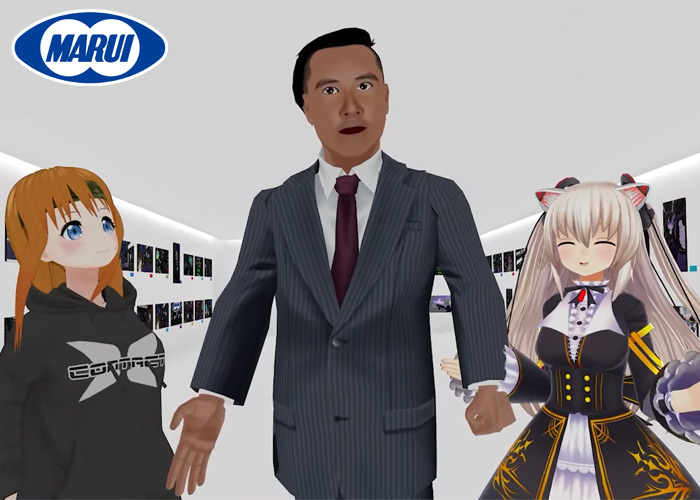 Would you like to meet Deka and Irodori Mayoi without going to Japan? If you are happy doing it virtually from the comfort of your home, you are free to see them at the Tokyo Marui exhibit during the Virtual Market 6 that will take place next month,
It's not the first time the company joined in this event as they participated for the first time several months back during Virtual Market 5. The virtual exhibition, touted to be world's biggest. Visitors from all over the world can enjoy and purchase a number of displayed 3D avatars and 3D models and the Virtual Market aims to "develop and enrich the virtual space" by holding this virtual event.
There are many companies that will be exhibiting, setting up their own virtual spaces. One does not need to have VR headsets or goggles to visit Virtual Market 6, the most important is internet access so one can connect to the event. With the theme for this year being "World Festi-VR", it will be a more festive event with every festival imaginable to be held virtually.
Here is what Tokyo Marui is planning for the event:
The world's largest event "Virtual Market 6" to be held in virtual reality (VR) space will be held from August 14th!

On the 1st floor of the Tokyo Marui main booth, you can freely touch the 3D models of new airsoft gun products such as "AKM", and set up a shooting range where you can play with the 3D models of "AK Storm". On the 2nd floor, we are planning a collaborative exhibition with various contents featuring guns!

We are also preparing special projects such as the photo contest that was popular last time, so please look forward to the follow-up report!
You will find Tokyo Marui in the World Festi-VR "Core" which is the heart of Virtual Market and from there you can go in different directions to enjoy the "World Festi-VR" to the fullest.
To join, you can register at the VRChat Official website. Once registered, you will need to login to your Steam account if you have one (or create one) and install VRChat. Once installed, you can then login to VRChat and join in the Virtual Market world.
Virtual Market 6 will take place on the 14th to the 28th of August 2021.