U.S. Elite & Crye Precision Announce An Adaptive Vest System In MultiCam Black
Logan
14 May 2021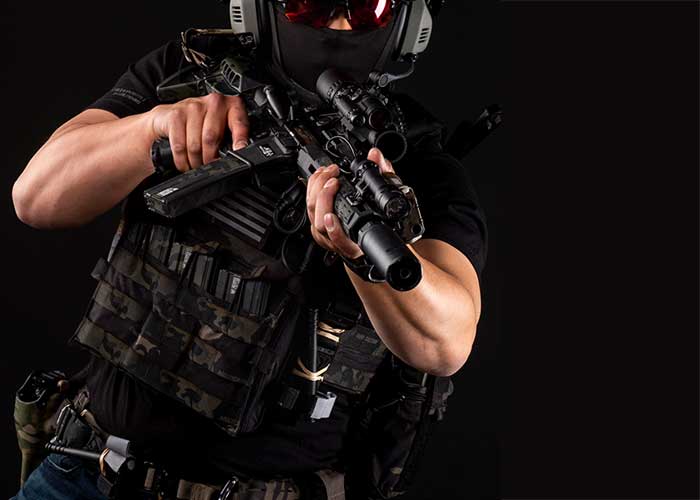 Anything about Crye Precision will surely attract airsoft players who are some of the most avid fans of the company behind the Multicam pattern and some of the finest tactical gear in the market. In airsoft, its gear designs are perhaps the most copied apart from being fashionable and practical, an example of which is its AVS or the Adaptive Vest System which is also available as a replica in airsoft whether licensed or not.
In collaboration with U.S. Elite, the Crye Precision AVS  is now available in Multicam Black and we surely like how the AVS looks in this darker version of the famous camo pattern.
---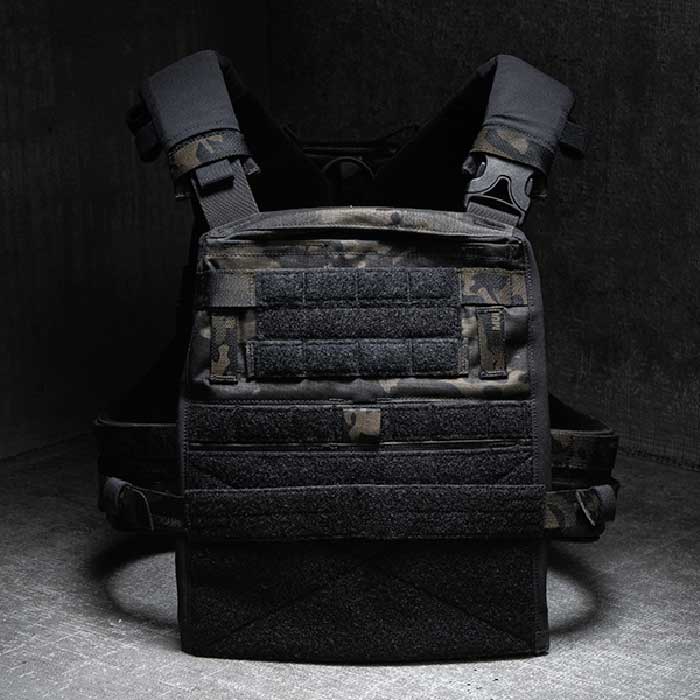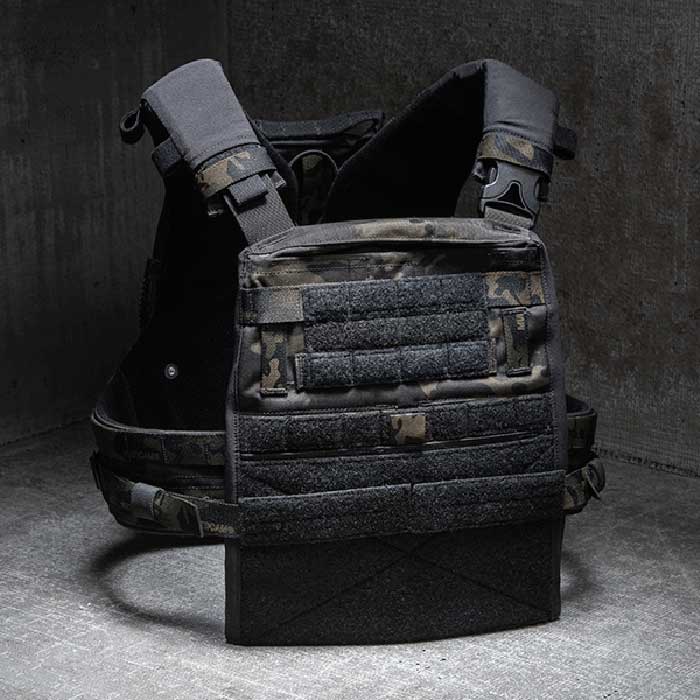 ---
The AVS is not exactly a new design as it was introduced in 2013. Made of 500D Cordura it was designed to as a middle ground between the Jumpable Plate Carrier (JPC) and CAGE Plate Carrier (CPC). For those who find the JPC to be too minimalist and the CPC to be too big, then the AVS is the best option. Highly modular and scalable, the AVS can be easily configured to meet the user's requirements, whether just the minimal setup for shooting at the range or loading it up with panels and pouches for a direct action mission.
---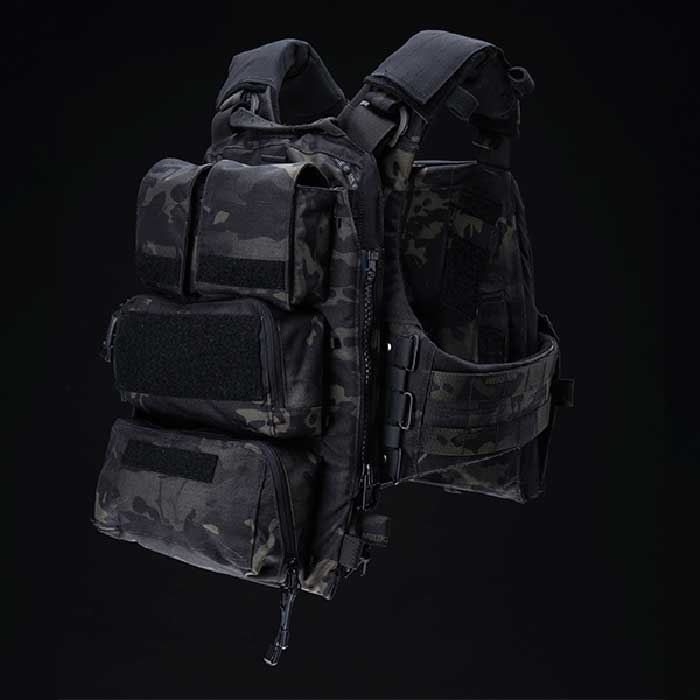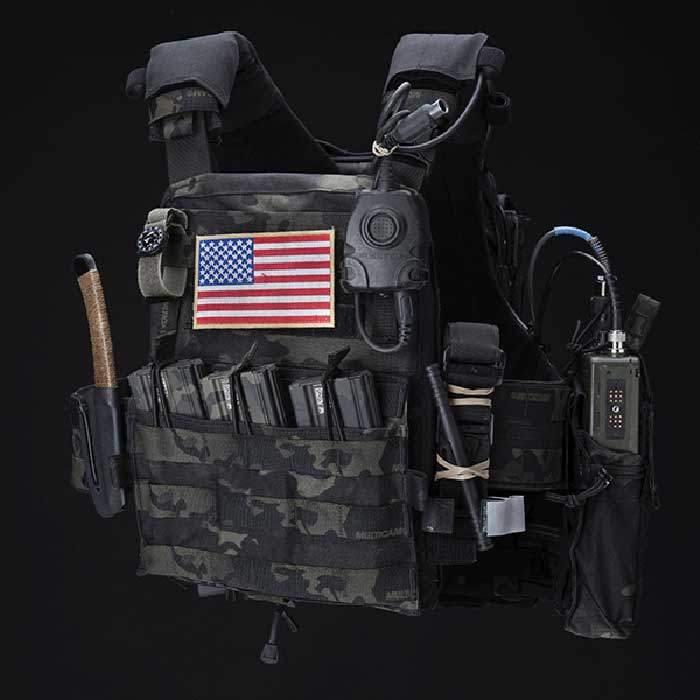 ---
If you're planning to get one of these, I'm sorry to say that upon its release last Monday, May 10, it went immediately out of stock due to high demand. You'll have to sign up to be updated when it is going to be in stock again.
But if you're an airsoft player, you might be wishing for a replica made by a certain company in Asia that may be way cheaper than the US$1,400.00 price tag of the original.
---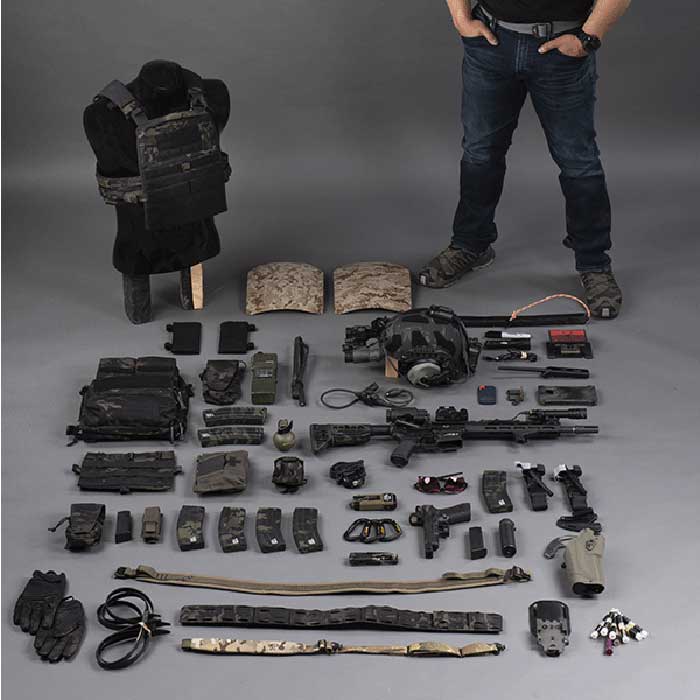 ---
More of this AVS Multicam Black below:
Crye Adaptive Vest System (AVS) Kit

The Crye Precision AVS™ (Adaptive Vest System) is a fully modular warfighting platform capable of scaling from a plate carrier to a load-bearing full armor system. The premier choice of US Special Operations Forces, the AVS with harness provides structural support that distributes weight across the body vs resting entirely on the shoulders mitigating potential fatigue and long term injury. Each surface of the AVS is configured to allow preconfigured panels to be installed and removed immediately versus requiring each equipment pouch to be molle woven into PALS channels individually.

Available as a complete package in Multicam® Black, this offering including size matched a AVS harness, standard front/back plate pouches, AVS Detachable M4 Flat Flap (capable of running 3 USGI rifle magazines), Zip-on Pouch Panel 2.0, and 152/Bottle Smart Pouch as well as a set of AVS Padded Shoulder Covers in Black.

FEATURES:

U.S. Elite Exclusive
AVS™ Harness - provides structural support and a mounting platform for a variety of AVS™ components, which allows a wide range of different load-outs and configurations
AVS™ Standard Plate Pouch Set - custom fit for each plate size and are designed to work with standard ballistic inserts
AVS™ Detachable M4 Flap - provides three M4 mag pouches (3 USGI rifle magazines)
Pouch Zip-On Panel 2.0 - a panel of preconfigured pouches that zips to a rear platebag. Two VELCRO® brand lined GP pockets across the top, a wide GP pouch in the middle, and fold-flat wide GP pouch on the bottom
AVS™ Padded Shoulder Covers - provide additional support and comfort for the AVS™ system.
152/Bottle Pouch - storage pouch for various types of radios (PRC 152 or MBITR), 32 oz water bottle, different magazines (SureFire® 60-round, one or two 30-round 5.56, two 25-round 7.62x51 SR-25, or one 20-round 7.62x51 magazines), or IZLID Ultra Laser