Bundeswehr G36 Replacement Narrows Down To H&K HK433 & Haenel MK556
Gungho Cowboy
16 Apr 2018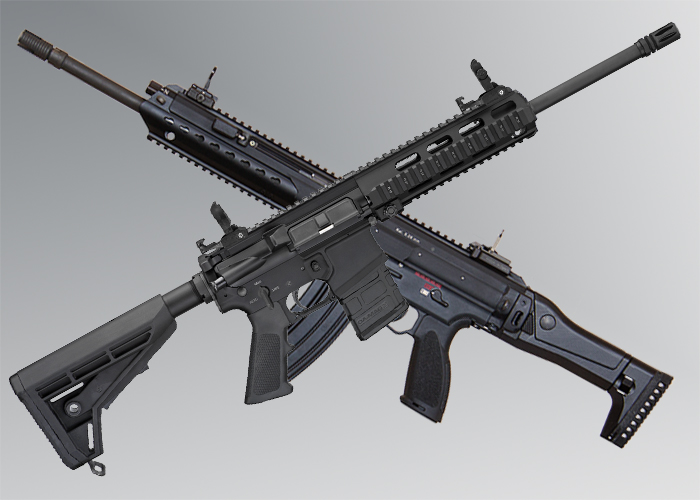 And there were two. The candidates for the replacement of the System Sturmgewehr Bundeswehr program to replace G36 rifle were just narrowed down to two: the Heckler & Koch HK433 and the C.G. Haenel MK556.
In a report at the Polish website, Milmag.pl, there were originally five competitors to this program. Sig Sauer, who was offering the MCX, withdrew last November complaining that the specifications were more written to accommodate Heckler & Koch. Rheinmetall and Steyr Mannlicher withdrew their offer, the RS556, stating economic reasons. The other competitor is FN Herstal of Belgium with their SCAR.
Revealed last year, the Heckler & Koch HK433 is chambered 5.56 mm x 45 and combines the best features of the G36 and the HK416. The barrel length is easily configurable and it is fully ambidextrous in operations. It has a folding and retractable stock and for assembly and disassembly, it is completely tool less. It comes with a 30-round magazine and has a rate of fire of approximately 700 rounds per minute. It also has a maintenance-free round counter integrated in receiver that requires no energy supply.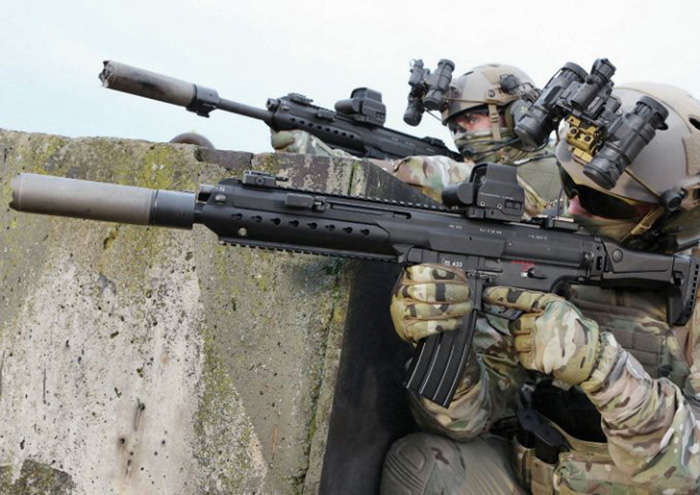 If it gets selected, it will the Bundeswehr will become the first user of the HK433.
Perhaps many of you are not familiar with the Haenel MK556. It is a fully automatic AR-based rifle that is available in 10.5, 12.5, 14.5 and 16 inch barrel lengths. It is made of high-quality materials with indirect gas-operating with adjustable gas-off take.It has a 4 NAR STANAG 4694 rail handguards that are emovable without the need for tools.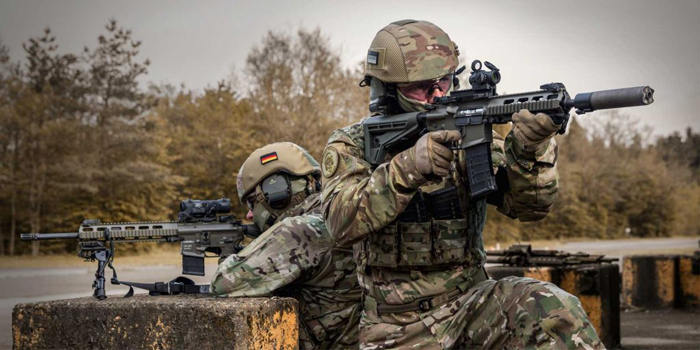 C.G. Haenel is a supplier to the Special Forces of the Germany Police and the Bundeswehr. Both use been RS9 rifle which the Bundeswehr has given the designation as the G29 and is a medium range sniper rifle. It is chambered in the .338 Lapua Magnum, has a colour scheme similar to the RAL8000 and has a maximum range of 1,500 metres.
Some say that the contract will be Heckler & Koch's to take, but then who knows? Haenel may just have the contract.