Commonwealth of Massachusetts Bill H.2040 Threatens Airsoft In The State
Logan
27 Aug 2019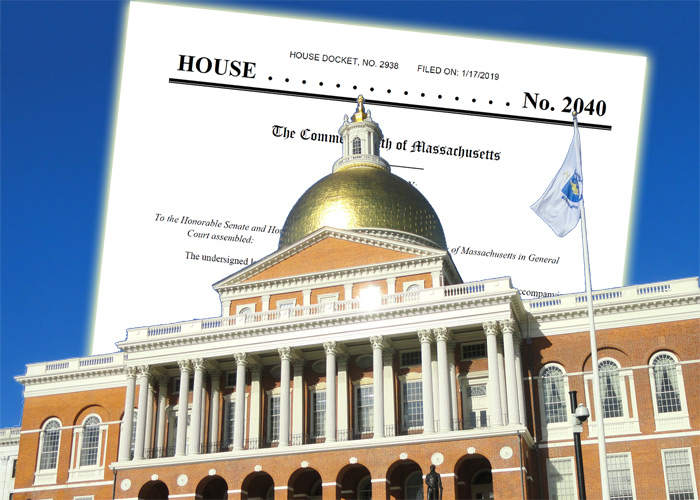 Bills or proposed legislation on the regulation or banning of replica or imitation arms crop up around the world and it's usually after some efforts of the airsoft communities in those areas concerned that airsoft still remains legal. Vigilance is always important so that airsoft supporters will be able to reach and be able to do some proactive measures at protecting their hobby.
Now, the latest threat to airsoft is in the Commonwealth of Massachusetts. Petitioners, Daniel R. Cullinane of 12th Suffolk and Daniel J. Hunt of 13th Suffolk have filed H.2040, "An Act relative to imitation firearms."
It is a short document which aims to update provisions in the General Laws, such as the definition of imitation firearms and the insertion of another section in Section 70 of chapter 284 of the Acts of 2014.
In the General Laws of Massachusetts, Section 121 Chapter 140 has this definition of imitation firearm:
"Imitation firearm'', any weapon which is designed, manufactured or altered in such a way as to render it incapable of discharging a shot or bullet.
H.2040 wants to update the definition with this proposed amendment:
SECTION 1. Section 121 of chapter 140 of the General Laws is hereby amended by striking out the figure "131Q", inserted by section 19 of chapter 284 of the acts of 2014, and inserting in place thereof the following figure:— 131R.

SECTION 2. Said section 121 of said chapter 140 is hereby amended by striking out the definition of "Imitation firearm", as appearing in the 2012 Official Edition, and inserting in place thereof the following definition:-

"Imitation firearm", any device or object made of plastic, wood, metal or any other material which substantially duplicates or can reasonably be perceived to be an actual firearm, rifle, shotgun, air rifle, pellet gun, or "B-B" gun, unless such imitation firearm: (i) is colored other than black, blue, silver or aluminum; (ii) is marked with a non-removable orange stripe which is at least 1 inch in width and runs the entire length of the barrel on each side and the front end of the barrel; and (iii) has a barrel at least 1 inch in diameter that is closed for a distance of not less than one-half inch from the front-end of its barrel with the same material of which the imitation firearm is made. "Imitation firearm" does not include any non-firing replica of an antique firearm, the original of which was designed, manufactured and produced prior to 1898.
Not much alarm in this proposed amendment for airsoft owners as having an orange tips in airsoft guns is done in U.S. without affecting airsoft. But next proposed provision in Section 70 of chapter 284 of the Acts of 2014, when approved, can end airsoft in the state:
SECTION 3. Said chapter 140 is hereby amended by inserting after section 131Q, inserted by section 70 of chapter 284 of the acts of 2014, the following section:-

Section 131R. (a) No person shall import, manufacture, sell, hold for sale or distribute within the state any imitation firearm unless such device is imported, manufactured, sold, held for sale and distributed: (i) solely for subsequent transportation in interstate commerce; or (ii) solely for lawful use in a theatrical production, including a motion picture, television or stage production.

(b) A violation of this section shall constitute an unfair or deceptive trade act or practice 24 under section 2 of chapter 93A.
The proposed section does not make any provision for use in airsoft games and is tantamount to the outright banning of the sport in the state. No airsoft retailer can sell airsoft guns to airsoft players within the state and airsoft players cannot buy from out of the state. For airsoft players to enjoy airsoft, they will have to go outside the state and play airsoft, which was what Dutch airsoft players did by playing in Belgium or Germany when it was illegal in the Netherlands until 2013.
According to Allstarr Action Sports, they want airsoft players to call their State representatives to make their opposition to H.2040 in this Facebook post:
If you are an airsoft player in Massachusetts or know airsoft players in the state, then better spread the word around about H.2040. It is best to dialogue with the petitioners and make the case for airsoft as it will affect jobs in the state as well. If they are listened to, the petitioners might make revisions to their proposed amendments or drop the bill altogether. Time is always of the essence and the airsoft community has to move quickly before it's too late.