Cybergun To Intensify Campaign Against "Counterfeit" Airsoft Guns
Gungho Cowboy
28 May 2015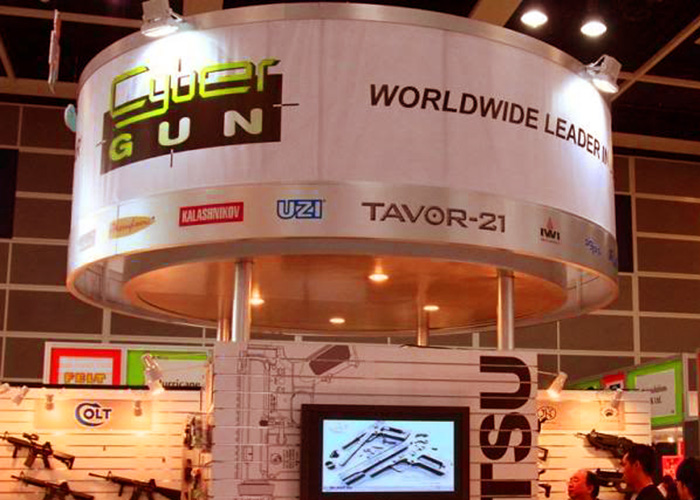 Cybergun has been restructuring lately especially with a new set officers ever since its Chairman, Jerome Marsac, and CEO, Olivier Gualdoni, resigned in November 2014. According to Bloomberg, "Year over year, Cybergun SA has seen revenues shrink from €69.5M EUR to €51.2M EUR, though the company was able to grow net income from a loss of €12.8M EUR to a smaller loss of €4.1M EUR."
In a report from Reuters, as of 26 March 2015, the company issued a press release detailing their plans for the year. This covers their plan to restore sustainable growth in the airsoft market and broadening their range of activities in the leisure shooting to cover .22 and 4.5mm (.177) calibres.
But what is prominent in their plan to restore growth in the face of shrinking revenues is to intensify their fight against counterfeiting. This is probably what many airsoft players would say is what Cybergun does best as a company. Though valid is their campaign to assert their rights on the protection of the brands they have got licenses for the airsoft market, they also have not endeared themselves to the airsoft community by trademarking certain innovations that they do not own, such as "hop-up", and names of airsoft companies to try to lock-up the airsoft market, especially in France. A good number of airsoft players won't even touch Cybergun products even with a 10-foot pole.
An example of such trademarking activities can be read here. Of course, many of you have heard all the legal battles of Cybergun in the USA. This means for the distributors and resellers of airsoft guns in the USA and Europe they better check their inventories to find out if they are carrying airsoft brands that do not have any agreements from Cybergun to have the trademarks of the firearms companies they carry on their products (trade dress is another matter though). As of this writing, here is the list of the brands they carry for the airsoft market and that airsoft manufacturers intending to use these companies' trademarks on their airsoft guns will need to take a licence from Cybergun:
Blackwater
Blaser
Colt
Desert Eagle
DPMS
Famas
Firepower
FN Herstal
GSG
Kahr-arms
Kalashnikov
Magpul
Mauser
Mossberg
Schmeisser
Sig Sauer
Smith & Wesson
Swiss Arms
Tanfoglio
Taurus
Thompson
Will it be litigation time again this year with Cybergun? You bet as they will be aggressive in enforcing their licensing rights as they will need to increase revenues for the company. Their lawyers would be busy and happy.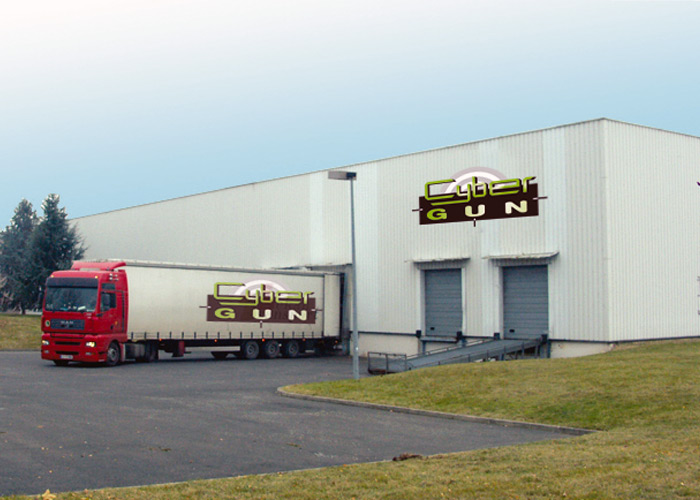 Also part of the press release is the signing of an agreement with a "powerful" player in the Polish airsoft market. This contract aims to increase revenues from Polish airsoft market from €0.25 million in 2014 to €0.8 million by 2017. There was no mention of the company and we actually contacted one player who have not confirmed nor denied an agreement.
For the Asian market, Cybergun have signed an agreement with RedWolf Airsoft for the Inokatsu brand which they acquired in 2010. This deal gives revenues for Cybergun from US$600 to US$1 million by 2017.
After the IWA Outdoor Classics 2015, they have signed orders worth €0.8 million for the Latin American market.
You can read the full press release here (in French).