Do You Want To Win A Hundred Grand In Uncle Sam's Money?
OptimusPrime
27 May 2011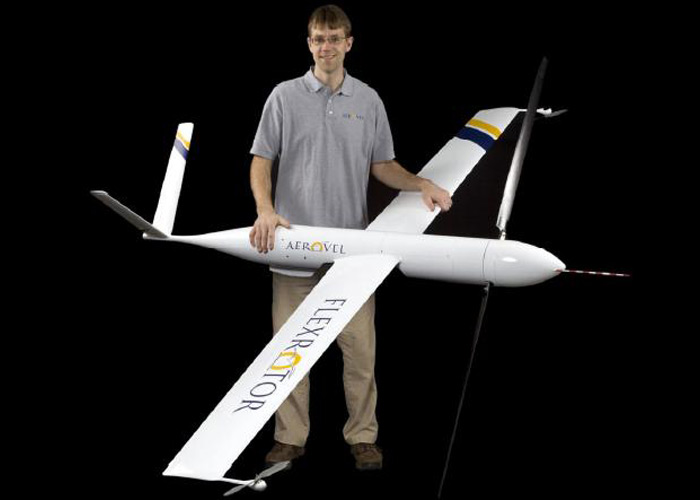 That title for the story should get your attention. Winning US$100,000 is big a deal, especially if you're an avid RC hobbyist with a keen interest in developing DIY drones. We've been thinking about a UAV for airsoft use which we know that there are some people working on it (I hope Madbull Airsoft is reading this since they have a UAV in the works for sometime now). And that is what DARPA wants you to do: develop a low cost (at US$10,000 each), portable drone that can be used by the US military to equip its soldiers in the near future.
I wonder if US$10,000 price per drone can be considered "low cost", but then, the way Pentagon works, that might be chump change for them.
DARPA is holding a contest via crowdsourcing that would enable DIY communities to collaborate on design and development of drones. Called "UAVForge", it is an initiative by the DARPA with the SSC Atlantic (Space and Naval Warfare Systems Center Atlantic). They will not rely on military tinkerers at DARPA would rather involved the DIY community, wherever they are in the world. That means that whether you are in Silicon Valley or Timbuktu, as long as you've got an idea that meets the requirements of UAVForge, you might have the chance to win the contest.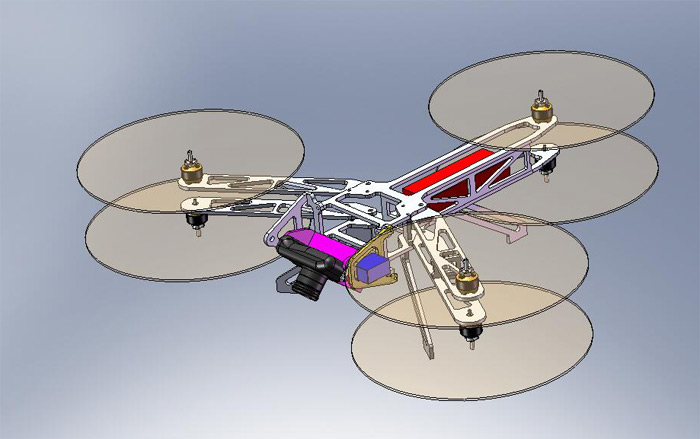 In a nutshell, the UAVForge competition states this in the DARPA document:
"The UAVForge initiative will use a collaboration/competition crowdsource approach to produce a small, affordable, and easy to operate UAV capable of persistent perch and stare surveillance. Novel manufacturing concepts and resources will empower a diverse community of innovators and emergent teams to deliver a superior UAV system solution relative to state-of-the-art systems. The overall objective of UAVForge is to develop an aircraft that costs $10,000 or less per unit, can be carried in a rucksack by an individual, can fly to and perch in useful locations at several kilometers range for periods of several hours, and provide continuous, real-time surveillance without dedicated or specialized operators."
Interested teams can submit their proposals starting on the 23rd of June 2011, with a deadline for all the proposals to be in by the 12th of July 2011. Once your proposal is approved, you can use the UAVForge collaboration tools with the teams developing prototypes focused on the criteria in Appendix 1 of the document as explained further below:
The UAVForge technical performance criteria will be the basis for the crowd to evaluate solutions for the unmanned aerial vehicle system design and performance. The evaluation of ideas and proposed submissions will be accomplished through the Public Forums at UAVForge.net. The basic competition technical performance criteria are defined by the following (an air vehicle system consists of all the elements required to safely operate the small UAV):
(a) A complete air vehicle system that fits in a rucksack carried by a single person
(b) Fly a mission profile which includes: an air vehicle that can take off vertically from a starting location, fly out to an observation location, perform observations, return to an ending location that is different from the starting position, and safely land vertically
(c) An air vehicle system able to fly and operate successfully with winds up to 13 knots
(d) Without previous detailed knowledge of the observation area, an air vehicle system that can perform observations for up to 3-hours at a location up to 2.0 miles beyond line of sight from the starting location
(e) Within an observations area, an air vehicle system that is able to identify persons or activities of interest up to 100 feet away
(f) An air vehicle system able to send real time video or pictures from its observation area back to the operator (a distance up to 2.0 miles)
(g) An air vehicle design which incorporates noise reduction features to make is as quiet as possible so as not to attract undue attention
(h) An air vehicle user interface and vehicle controls that are simple and intuitive
(i) An air vehicle design that is affordable and producible based on the producibility/manufacturability assessment input provided by the manufacturer
DARPA will then select the top 10 designs which will then move on the to the next round, being a "fly-off" competition to be hosted by SSC Atlantic. From there, DARPA will select the winning design based on the fly-off competition, input from the crowd (meaning the UAVForge and other DIY communities) and manufacturers. The winning team will then cart off with US$100,000 in prize money, though DARPA didn't mention if it's going to be tax free.
Better start honing your DIY skills, come up with ideas and form a team. If you haven't started yet, your best recourse to come up with ideas and possible team members is to head-off to the DIYDrones online community where you can see a lot of working designs and prototypes developed by this community. I'm sure that this competition is already getting a lot of chatter at the DIYDrones forums.
The video below, might give you some idea on how to build a low-cost DIY drone that can do some basic surveillance. From there, you can work on something more sophisticated that can meet the criteria of DARPA:
As the deadline for proposals is looming, come up with sketches and requirements to make your case to DARPA. You might have the chance to qualify even at the prototyping stage, and might be lucky to move into the next round and perhaps win the grand prize.
Even if your project won't win, if you think it's good enough for airsoft use, why not try it in the airsoft market? Even Optimus Prime and Master Chief have been discussing about building a quadcopter with a camera mounted underneath it to take some aerial videos and photos of big airsoft events.
(Photo Credit: DIYDrones.com)