Duh?! ATF Confiscates Shipment of Airsoft Guns in Tacoma
Logan
01 Mar 2010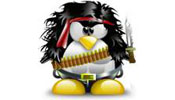 The news we've seen over the weekend just left us scratching our heads? The Bureau of Alcohol, Tobacco, and Firearms confiscated a shipment of airsoft guns, mainly M4 GBB rifles from WE after it was seized by the US Customs and Border Protection last October in Tacoma, Washington. The importer, Brad Martin, who is in the airsoft business for seven years are "flabbergasted" with the seizure and planned destruction of the confiscated airsoft guns.
The ATF says that "With minimal work it could be converted to a machine gun" and it looks and weighs just like those used in the military according to ATF agents.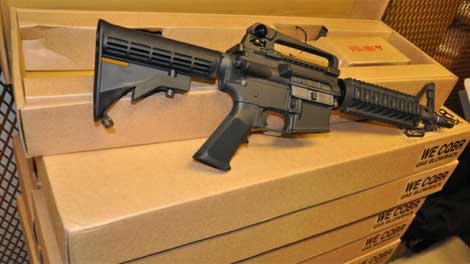 The WE M4 GBB rifles seized by ATF agents (source: ATF)

Well....a big DUHHHH!!!??? They haven't shown how it can be converted into a real deal machine gun or assault rifle. These WE GBBs are being imported ever since they were released by airsoft retailers from all over the US and this is the first time they got confiscated by US Customs, as far as I know.

We'll be laughing over our heads if the ATF can prove that. With easy access to assault rifles in the US through your neighborhood and friendly gun store, why would someone import airsoft guns and convert them into real automatic assault rifles when it's cheaper to just buy from the gun store.

Perhaps some overzealous and ignorant customs and ATF agents? They can always check with other customs offices at various ports of entry in the US how they process imported airsoft guns, even if they come without orange tips as some retailers do the process themselves of installing these.

But now, this is a clear case of stupidity causing a legitimate businessman a big loss of US$12,000. This is a BIG FAIL!