Düsseldorf Court Orders C.G. Haenel Documents Secured In Patent Infringement Suit
Gungho Cowboy
17 Dec 2020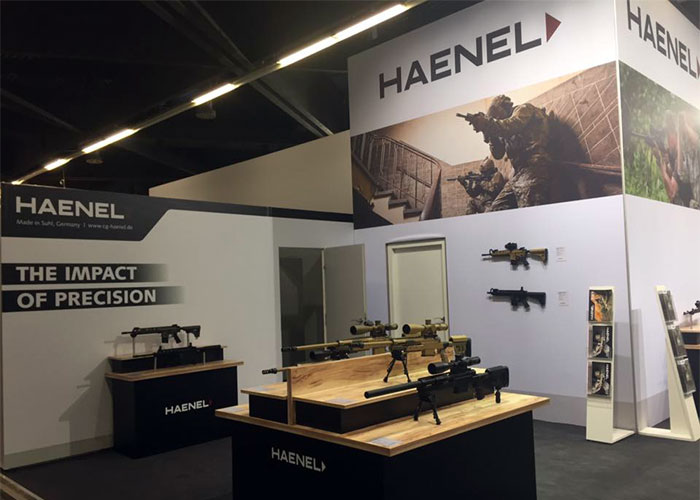 The selection of a new rifle for the Bundeswehr is now in limbo. Early this year, the C.G. Haenel MK556 rifle was selected as the new rifle for the System Sturmgewehr Bundeswehr program as a replacement of the G36. However, the company has been accused of patent infringement by Heckler & Koch, the losing company in the rifle selection competition.
According to Business Insider, the Düsseldorf Regional Court ordered C.G. Haenel to secure the documents that will be used as evidence in the lawsuit. Heckler & Koch has claimed that the former has copied the HK assault rifles, in particular the "over the beach" principle, a feature which is a strong selling point of the HK416 rifle in which the rifle is ready to fire again after being submerged in water.
In the Business Insider report, videos were shown in which a H&K employee was able to swap components of the CR233, which is the civilian version of the MK556, with components from the HK416 and the rifle was fired without any issue. However, it is not shown if it can be done the same on the MK556 which follows specifications more suited for the German military. C.G. Haenel denies the allegations, but of course, it will have to be decided in court.
---

The MK556 Full Automatic Rifle as seen at the Haenel Defense website
---
The stakes are high as this is about a 250 million euro contract to supply 150,000 rifles to the Bundeswehr. With the allegation of patent infringement and illegal price agreement with the Bundeswehr Procurement Office, the decision of awarding the contract was withdrawn and Ministry of Defense got a patent attorney to look into the issue.
---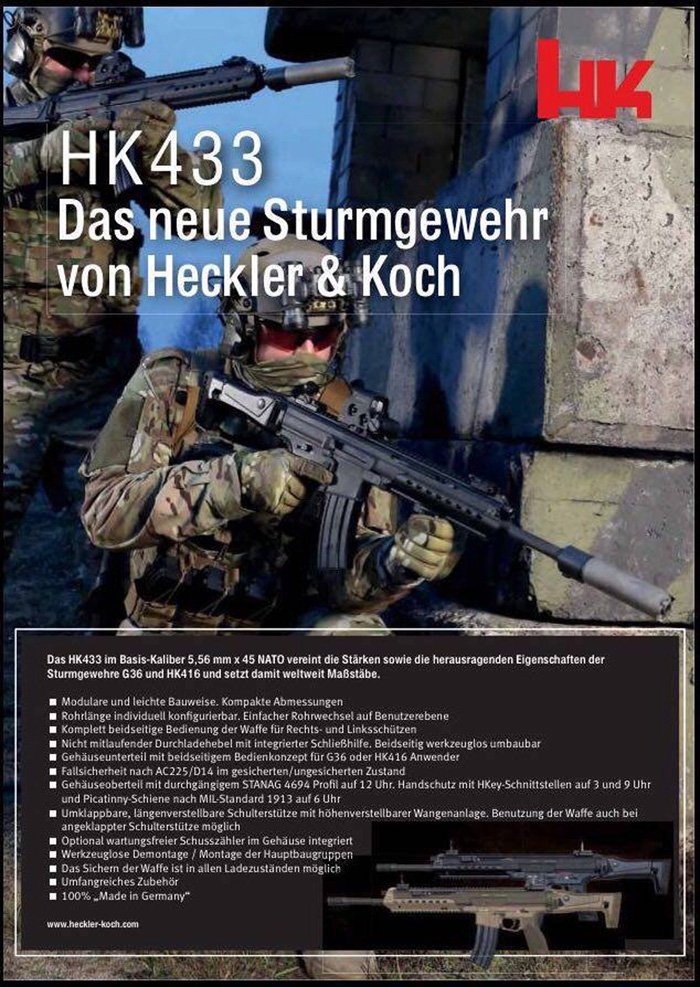 ---
Will it be an opportunity for Heckler & Koch to still maintain that unbroken tradition of being the main supplier of the Bundeswehr since 1959 when the G3 rifle was selected as the standard service rifle? It is possible as the HK433 and the HK416 are strong contenders in the for System Sturmgewehr Bundeswehr program. But first it must win this patent infringement suit.