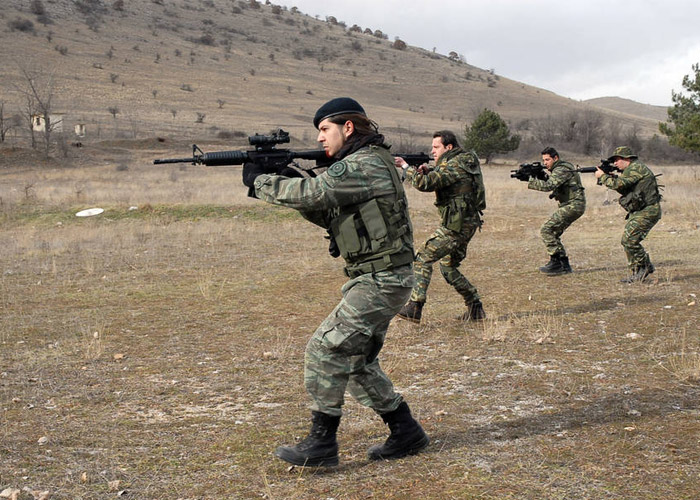 Now here is a first, according to us, an airsoft team that conceptualised, written, acted and produced an a short film of theirs. "Final Trap" by the Omega Airsoft Team of Kozani in Greece. The short film has all the ingredients of an action movie --- gunfights, hand to hand combat, bad guys in badass mustache, good guys proudly wearing the Greek patch, sports cars, sports bikes, tattoos, and a sexy kickass operative.
Suffice to say that putting every ingredient in one short film led to a convoluted outcome as you do get confused with how the story panned out, which is premised on 2013 Greece as crime rates have soared and the government had to do everything to stop criminal elements getting control and just let the law at the side and do their own thing and Omega is the secret group tasked to eliminating organised crime. There are many lapses in the production including the special effects as they are very much obvious, such as the gunman falling from the rooftop. Though there is some irony here as there were high tech cars and gadgets in "Final Trap" only to see an intelligence officer taking photos with a Nikon F5, a film-based camera that was phased out in 2004, rather than using a digital camera to quickly send the files to other agents.
But let's cut them some slack, as they're mainly an airsoft team rather than a Hollywood outfit and their members not veteran actors. At least for them, they try to relive some of their fantasies into an actual short film complete with professional equipment and a cast of volunteers. For Omega Airsoft team, it is also more of a promotion of their team in Kozani, rather than being a big hit in the box office. Some airsoft teams discuss having such promo videos, but fail to produce them.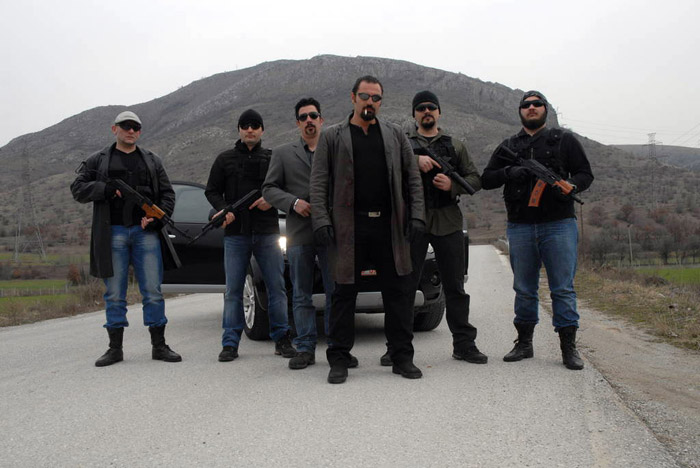 Speaking about the team itself, Omega Airsoft Team is already 6 years old, having been founded in 2007 with 4 members and has grown to a big organisation with over 100 members. That's very impressive indeed as there are few airsoft groups around the world that can even reach that number of players. And just watching "Final Trap", you'll be impressed by the number of actors all equipped with airsoft guns with their muzzles flashing with special gunfire effects.
It would be nice to see more short films from airsoft teams. Perhaps an International Airsoft Film Festival would be more appropriate rather than just video contests.