"Gears of War" Live Action Film & Animated Series Coming To Netflix
Gungho Cowboy
08 Nov 2022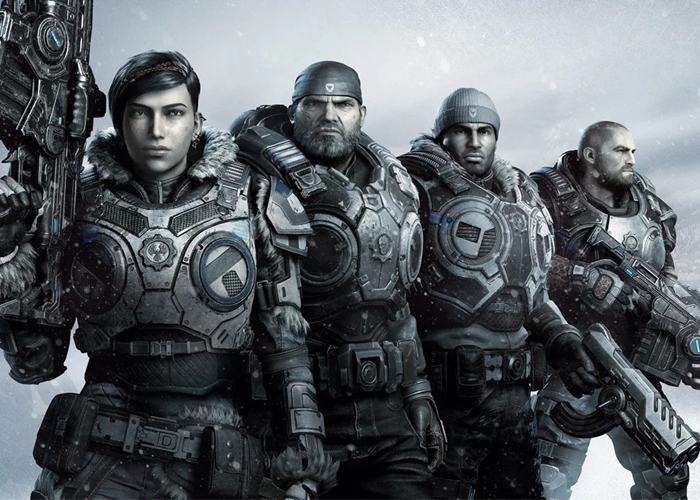 There is a trend of video games getting their own live action adaptations. With "Halo "already streamed and "The Last Of Us" set to premiere in January 2023 on HBO Max, Netflix gets into the game of video game adaptions confirming that it is working with The Coaltion, the Microsoft-owned video game studio behind the "Gears of War" game series.
The Hollywood Reporter broke the news yesterday, the 7th of November, which also marks the 16th anniversary of the game which was first released on 7 November 2006. After months of negotiations with the studio, not only is a live action film will be in the works, but also an adult animated series.
After the release of "Gears 5" in 2019, there has been no announcement if a "Gears of War 6" is in development though there is no predictable release pattern for the game since the intervals can be at least two years or even more.
So far there have been no further details on its production such as producers, writers, directors and even the cast. Whilst this is not the first time that an adaption of the game was planned as in the last decade, Universal announced that it will be doing its adaptation, but it never took off.
Further information on the production will be posted here once we get them. But to really confirm it, here is news post on the official Netflix website yesterday:
---
Today Marks the 16th Anniversary of the Acclaimed Game's Release

On the 16th anniversary of the original video game's 2006 release, Netflix announced a partnership with The Coalition to adapt the Gears of War universe.

Netflix will first adapt the video game saga into a live action feature film, followed by an adult animated series, with the potential for more stories to follow.

About Gears of War: With over 40 million copies sold, Gears of War is one of gaming's richest and most acclaimed sagas. A society divided and on the brink of collapse faces total extinction by the Locust, a monstrous threat from below. Delta Squad, a ragtag fireteam led by disgraced sergeant Marcus Fenix, is now charged with leading humanity's last stand. The series has been critically acclaimed for redefining the tactical third-person and co-operative shooter genre and has one of gaming's most passionate fanbases.