Is "Gunfight" The Next Competitive Sport In Airsoft?
OptimusPrime
26 Sep 2020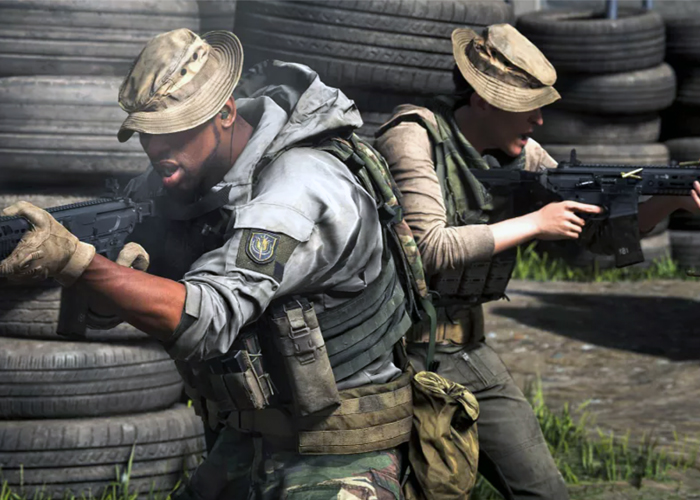 It's always a debate in the community whether airsoft is a sport or a hobby. But if you ask us, the debate has already been settled, it is a sport and a hobby. Airsoft can be what its players want it to be and airsoft is an evolving activity that involves replica guns that fire plastic spherical objects. There are different ways to enjoy it, either it is for recreation or competition.
For those who see it as a sport, there are two ways to: Action Air or Airsoft Practical Shooting (3-Gun Airsoft included) and SpeedSoft (or SpeedQB for the branded competitive league). Action Air is more established and accepted since it is official recognised by the IPSC and sanctioned games are organised locally, regionally and internationally. SpeedSoft, although it is being played over a decade now, is still establishing its roots and SpeedQB is laying down the ground rules to make it a global airsoft discipline.
For many airsoft players, they think of sport in airsoft as force on force competition given that airsoft players shoot each other with BBs almost everyday in many parts of the world. However, there is no established airsoft force on force competition and SpeedQB is trying to fill gap. But then, there are detractors to SpeedSoft/SpeedQB perhaps due to it being more akin to Speedball, which is the competitive sport for Paintball or for not being tacticool enough. The release of the G&G SSG-1 for SpeedSoft is one example, with some saying it is the most hated airsoft gun, perhaps that it looks like a paintball marker.
There is another competitive sport that is just in kicking to life and we at Popular Airsoft are interested if it is a viable force or force airsoft sport for those who don't want anything to do with SpeedSoft. It is inspired by the Call of Duty: Modern Warfare "Gunfight" mode. "Gunfight" is a 2 vs 2 multiplayer mode in which the teams will try to eliminate each other in 40 seconds. If they don't, a respawn flag gets shown and teams will need to capture to win but if no team does, the team with the most health wins the round. A team with the most wins after 6 rounds winds the match.
We are seeing airsoft "Gunfight" videos showing up on YouTube. There are different rules yets since these game are still experimenting which bits of the COD "Gunfight" mode is applicable in a real world airsoft Gunfight. Some do 1 vs 1 but most do it 2 vs 2. Duration, number of rounds, etc. vary depending on the organisers. Here are some videos of airsoft 2 vs 2 Gunfights:
A 2-person team is more manageable than a 5-person team that SpeedQB is. A time-limited match makes it quicker and lesser players makes it easier to officiate. Previous team-based airsoft force on force competitions are at least 5 and since marshaling is important, monitoring hits by marshals on bigger team events is harder as compared to a 2 vs 2 airsoft competition.
Will the airsoft "Gunfight" become the next big thing in competitive airsoft? It looks like it and it is easier to implement than SpeedQB and even Action Air. What is needed is to come up with an agreed set of rules before a competitive league can be put into motion.
If you are organising one and want to share ideas with us, do drop us a note. We are more than happy to see this forward.