A Nerf Blaster Got Registered As A Firearm In South Australia
OptimusPrime
30 Apr 2021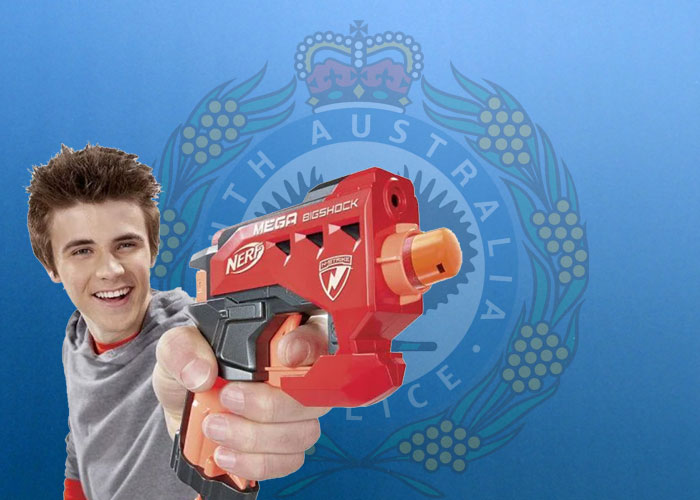 In October last year, the South Australian Police (SAPOL) announced that Gel Blasters are classified as firearms. Gel Blaster owners were given a grace period to 6 months to apply for a firearms licence and register their Gel Blasters. SAPOL also reported that the grace period ended last 7 April and over 460 people have applied.
And it looks like a Nerf Blaster was registered as a firearm as well.
According to 7 News, Brad Phillips went into Gawler police station in early April to register his plastic gun, a Nerf Mega Big Shock. He asked if a Nerf gun is considered a firearm and would need to be registered and was answered that he should. The Nerf Gun got even its own serial number after it was registered.
Apparently, if you pop in a gel ball into the Nerf blaster and you can shoot it since they operate the same way, one will be breaking the law. Watch the video below from 7 News to know more about this story:
SAPOL posted about updated regulations on gel blasters last 15 April:
The Government has progressed South Australia Police's recommendation to expand the Firearms Regulations 2017 so as to align gel blaster firearms with paintball firearms.

These amendments will enable gel blaster firearms to be used at appropriately licenced venues in skirmish-type activity.

The amendments were made by the Governor today - Thursday 15 April 2021.

Any person possessing a gel blaster firearm without a licence, or possessing an unregistered gel blaster, will be committing an offence under the Firearms Act.

The Firearms Act contains a general amnesty. If a member of the public is in the possession of a firearm that is not registered or they don't have a firearms licence then they should make use of the amnesty and surrender the firearm at a police station. This general amnesty includes gel blaster firearms.
---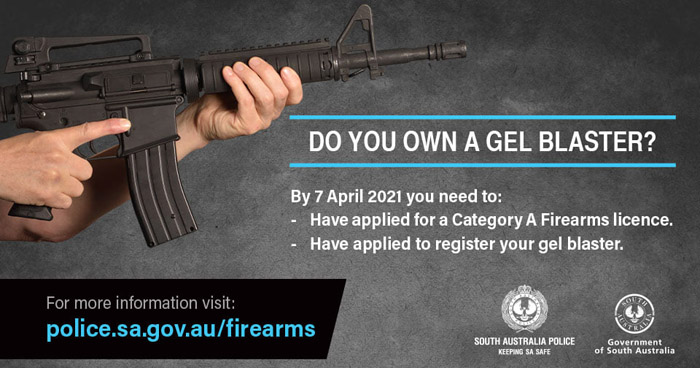 ---
The registration of Gel blasters is obviously be low as SAPOL estimates that there are 62,000 people who own gel blasters. But according to Sporting Shooter, the retailer community says that the number is way higher at around 350,000 gel blasters in circulation though that needs to be verified.
But one thing for sure that this bizarre law has done, it has crippled a legitimate sport. Whilst most of the world, especially the democracies have allowed skirmishing sports such as airsoft, Australia remains strict.