Best Beginner Guns According To Airsoft Station
OptimusPrime
31 May 2023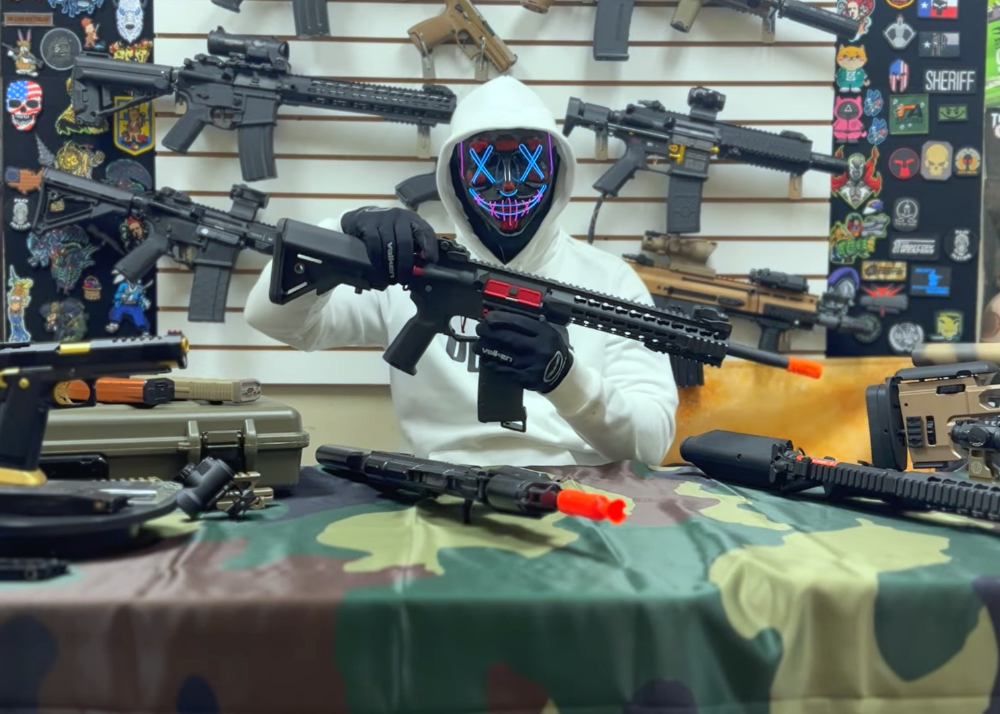 Airsoft Station got some recommended airsoft guns for beginners to consider when selecting their first airsoft guns that can meet their budgets... "Just getting into Airsoft? Looking for a solid backup gun but don't want to break the bank? This video is for you.
Whether it's a backyard skirmish or organized gameplay, getting a reliable AEG that has common parts for replacement/upgrades is one of the best choices beginners can make. There are a ton of options available under $250.00 so don't think you're limited there, just keep in mind that there are a lot of working parts that will wear over time, so try to get something with that in mind!
CYMA makes a lot of AK models, but the Beta Spetsnaz is an inexpensive, lightweight AEG for all ages and body types. Because it's lightweight and has an intermediate fps range, we recommend it for those just getting into Airsoft who aren't playing organized games outdoors quite yet. That being said, the V3 gearbox IS upgradeable and these AEGs can be seen at MILSIM events as lightweight backup guns or secondary guns used for close quarters.
Lancer Tactical is a step above the rest when it comes to AEGs under $250.00 that perform well, come with internal upgrades, and have an enormous amount of aftermarket parts compatibility. What's more, they include a low power fps spring for indoor play or added safety when getting used to handling these 6mm blasters! These guns are field ready, meaning with an 11.1V LiPo battery and some .28g BBs you're ready for organized gameplay indoors or outside with a gun that will perform well enough for you to compete with seasoned players. If you're going with Lancer, get something you really like the aesthetic of: In the future, you can quickly and easily swap parts out to make the gun shoot more BBs per second or get tighter groupings with a new inner barrel. You might also think about attachments (grips, lights, lasers, or even a grenade launcher).
CYMA also makes the Colt M4A1 Full Metal 13" Keymod AEG. A lot of players love trademarks. That is to say that they want their Airsoft gun to look as close to its real counterpart as possible. Licensing companies like Cybergun put the name and likeness of real firearms manufacturers are reproduction Airsoft guns. This Colt M4 is full metal so it weighs a lot more, and it feels a lot more like the real thing. Like the Lancer Tactical, the V2 gearbox allows for the maximum amount of aftermarket parts compatibility, so many players choose to spend a little more on a licensed gun knowing that they'll eventually upgrade certain parts in the future. That being said, the Colt M4 is also skirmish-ready, especially for indoor use. Take the gun to a local Airsoft shop (or DIY via YouTube) to get the spring upgraded so that it shoots closer to 400fps with .20g BBs when you're ready for outdoor play. With a ton of real estate for accessories, this is an AEG you can keep adding to, inside and out!
If you have questions about Airsoft guns, what to buy based on your budget, or want to understand more about how organized gameplay works, check out our FAQ page, fill out a request for help form, or stop by one of our retail locations!"