Evike 20th Anniversary Celebrations In October
OptimusPrime
20 Sep 2021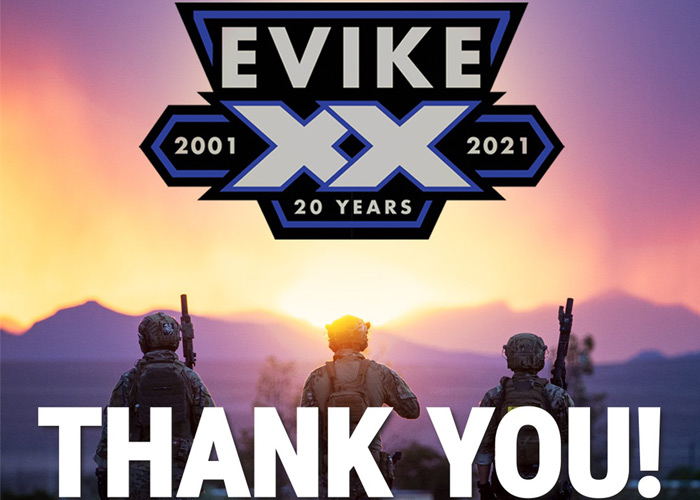 Evike will be celebrating their 20 years of being in the airsoft business and your are invited. Check the schedules below to select which event you want to be in... "To celebrate our Evike 20 years with the rest of the community, we are coming to you to celebrate. SAVE THE DATES!! Evike marketing team will be at these locations to celebrate with our partners and fans. More details to come, stay tuned!
October 2nd- Gamepod - Antioch, CA
October 9th- Battlelab - Ontario, CA
October 10th- Evike Superstore - Alhambra, CA
October 10th Tac city - Fullerton, CA
October 10th Oregon Airsoft - Hillsboro, OR
October 16th High ground airsoft, Houston, TX
Have you subscribed to our channel? Like and share with friends to stay tuned. Our event kicks off online Friday October 1st, 2021."