Headwear Sale Ongoing At Military 1st
OptimusPrime
21 Apr 2021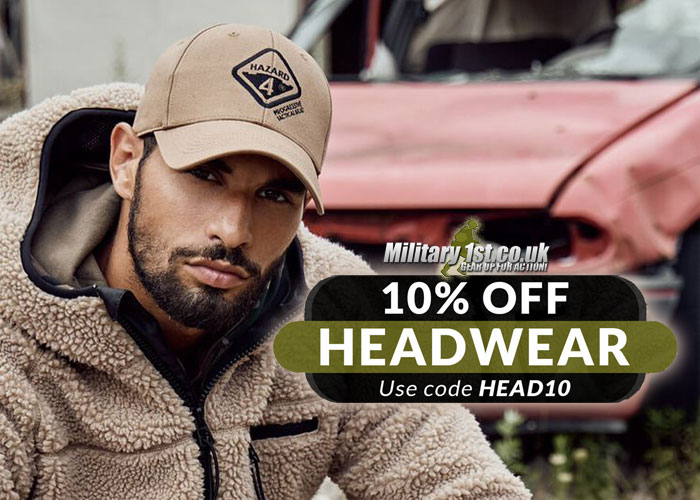 Grab hats, caps, boonie hats, bush hats, and whatever headwear you want at Military 1st as they are at 10% off with their onoing sale. Just use the discount code they included in this news submission when checking out... "We offer 10% off the entire Headwear category with Discount Code HEAD10.
Top off your look with our fantastic range of hats and headwear!
From baseball caps, flat caps and boonies to fleece hats and beanies, the collection offers a variety to choose from. Ready for any weather, perfect for all your work and off-duty outings and adventures.
Discover our caps and hats available in all colours and camouflages, from brands such as Condor, Helikon, and Pentagon, and save when buying today.
The UK customers: https://mil1.st/HeadwearUK
The rest of the world: https://mil1.st/HeadwearUS
Hurry up: this special offer ends 25 April 2021, midnight. It applies only to the Headwear category and excludes already discounted items.
Enjoy free UK delivery and returns! Swift shipping to the U.S., Ireland, Australia, and across Europe."