More Info On TM URG-I 11.5" NGRS & SAA.45 Artillery
OptimusPrime
24 Sep 2021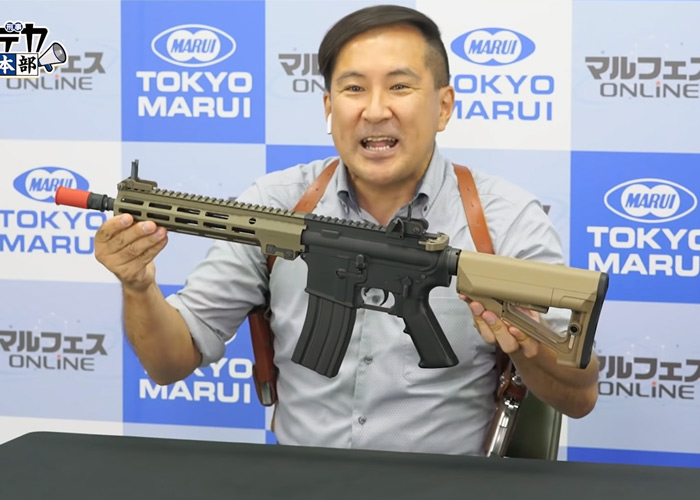 Tokyo Marui announced two upcoming products during the Marufes Online Part 6 and probably this is the last product announcement for 2021 by the Japanese airsoft company unless they have one more planned in November. You may have already ready a good deal of information about these products in our weekend feature but here are some more information that they sent us so here they are:
TOKYO MARUI URG-I 11.5" SOPMOD Block3 NGRS
---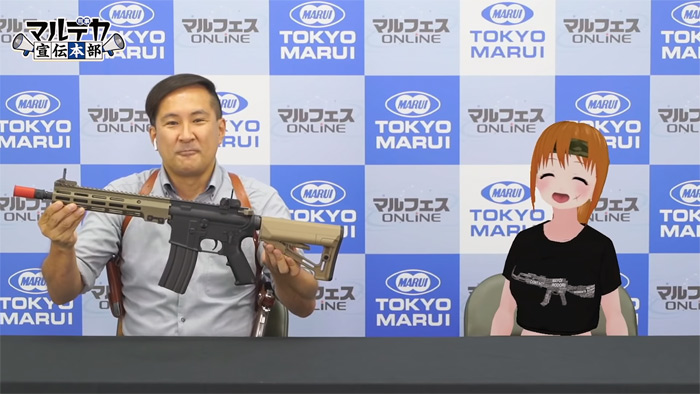 ---
Series: Next Generation Automatic Electric Gun
Price: TBD
On-Sale: December 2021 (planned)
Target Age: Over 18 years old
Features:
The 11.5-inch upper receiver model of URG-I BLOCK3 will be launched on the lineup.
The handguard is a reproduction of the "10.5inch SMR MK16 M-LOK DDC" of the Geissele type.
The stock is a STR type. It can be adjusted in six different lengths, and the shape has been slightly rearranged to accommodate a SOPMOD battery.
Other specifications are the same as for the URG-I BLOCK3.
Production Specifications:
Length: TBD
Inner Barrel Length: TBD
Weight: TBD
Capacity: 82 rounds
Caliber: 6mm BB (0.2〜0.28g)
Power Source: 8.4V 1,300mAh Ni-MH SOPMOD Battery
---
Tokyo Marui SAA.45 5-1/2 Inch Revolver
---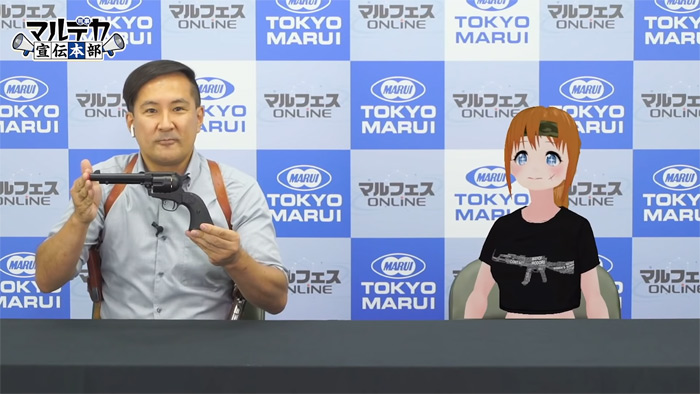 ---
Series: BB AIR REVOLVER
Price: TBD
On-Sale: TBD
Target Age: Over 10 years old
Features:
This is a reproduction one of the most popular Single Action Army (SAA) variations, as known as the "Artillery".
This product is for 10 years old and above, with a bullet energy 0.135J or less.
Cartridges with BB bullets are loaded into the cylinder. The inside of the cartridge is made of zinc die-cast parts, giving it a sense of weight.
For example, loading cartridges into the cylinder, the hammer must be half-cocked. In addition, other operations are reproduced just like the real gun, too.
A manual safety mechanism is equipped.
Also, variable HOP UP system is equipped
It is possible to use a shooting technique called "fanning," in which the hammer is operated while the trigger is pulled to fire.
A silver model is under development as a color variation.
Production Specifications:
Length:TBD
Inner Barrel Length: TBD
Weight: TBD
Capacity: 6 rounds
Caliber: 6mm BB (0.12g)