Nineball Hi-CAPA Custom Grip R
OptimusPrime
16 Jan 2022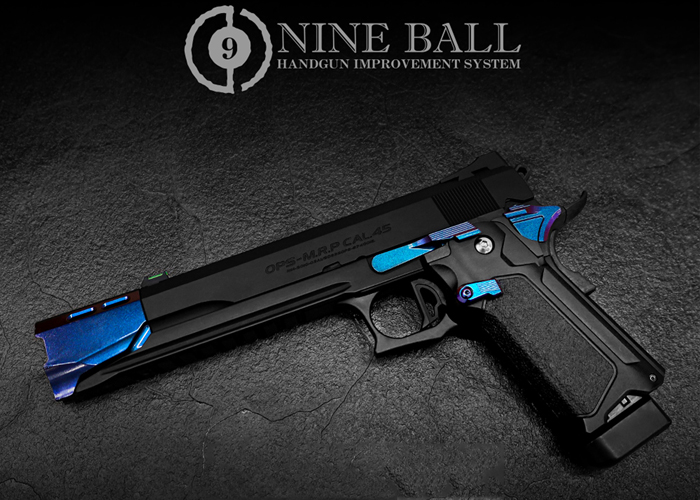 Laylax got available the Nineball Hi-CAPA Custom Grip R which is compatible with the Tokyo Marui Hi-Capa GBB Pistol... "A custom grip for high capacity that has both practicality and design. The grip part adopts a round shape that can be firmly gripped. In addition, since it has a wide range of non-slip grain, it prevents blurring and supports shooting.
Product composition:
Grip body x 1
Dedicated hammer SP housing x 1 (set on grip)
Screw x 1"