Non-Krytac/A&K KRISS Vector AEG Spotted
OptimusPrime
05 Jul 2017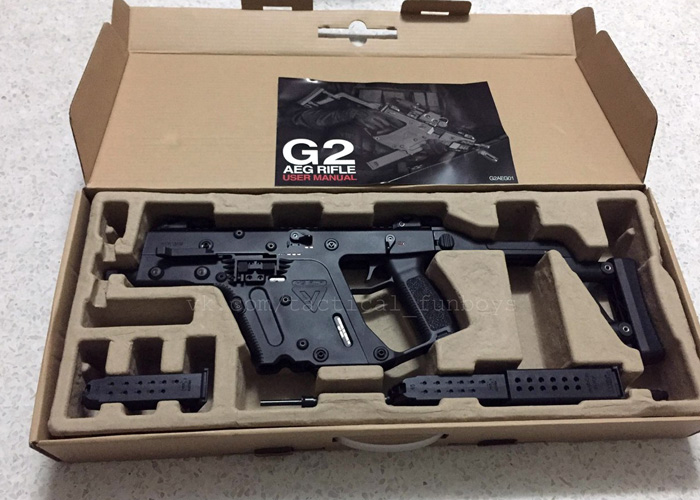 Russian airsoft news group, the Tactical Fun Boys, sent us their latest scoop --- another KRISS Vector AEG that is not made by KRYTAC nor by A&K. They say it has all the proper KRISS Vector markings and the hint is that this is made in Mainland China, not by a company in Hong Kong nor Taiwan lest they get hit by licensing issues by KRYTAC/KRISS and packaging calls it a G2 AEG Rifle. According to the Russians, it has the following features:
Correct markings
MOSFET
2-round burst, in addition to the usual full auto and single fire mode
Quick release spring
Gears, piston, cylinder standard for gearbox v.2
Gearbox, Hop-Up Chamber, Tappet Plate, Nozzle, and unique design of the piston head
Weighs 2.8 kg
It has plastic housing and metal where they should be
2 versions (short/long)
2 colours (BK/TAN)
When it will be released and pricing is till much up in the air.