PDI 125% Spring For Tokyo Marui Air Cocking Handguns
OptimusPrime
20 May 2022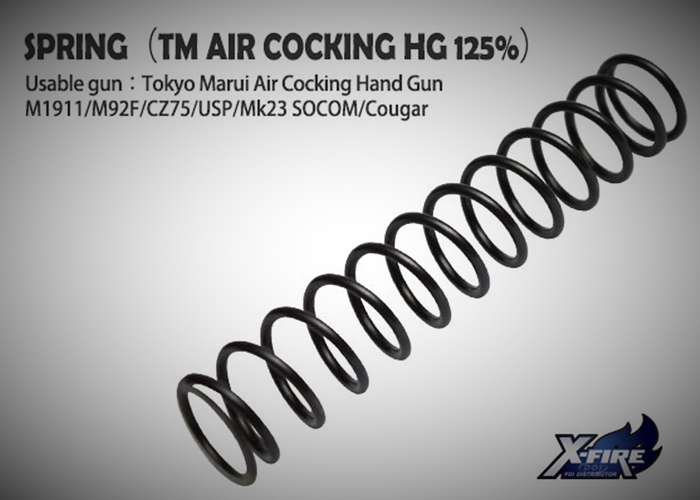 Available now from the X-Fire store is the PDI 125% Spring For Tokyo Marui Air Cocking Handguns that gives a 25% boost in energy as compared to the original spring. Check further if your Marui pistol is compatible... "A spring compatible with various Tokyo Marui air cocking hand guns. By comparing the original spring and PDI's 125% spring, there is a 25% increase in J (joule) compared to the original spring.
FPS is around 71m/s using Tokyo Marui 0.2g BIO BB bullets. The results are obtained under the following conditions.
Model used: Tokyo Marui M1911 Air Cocking Hand Gun for 18 years old and over
Inner barrel: TM original
Bucking: TM original
BB used: Tokyo Marui bio BB bullets 0.2g
Compatible models: Tokyo Marui Air Cocking Hand Gun M1911/M92F/CZ75/USP/Mk23 SOCOM/Cougar
Warning: When you install custom parts to an airsoft gun, always be sure to measure the FPS using a chronograph. Please check that it is within the limits per your local laws."