Raven Evolution Launches The ORE, NEO & BOLT Series
OptimusPrime
21 Apr 2021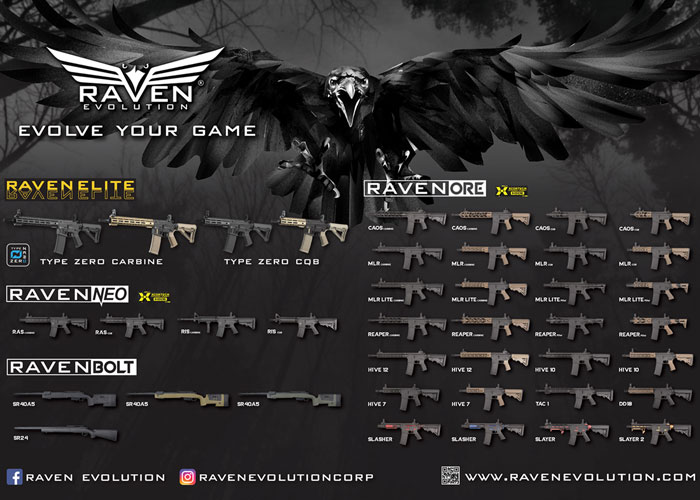 Brace yourselves as Raven Evolution, an airsoft company based in Canada, announce three series of airsoft guns, giving you a good number of options. Called ORE, NEO & BOLT Series, these lines are a follow-up of the ELITE Series they announced in December 2020. Check them out and take your pick:
"In Spring 2021, we are introducing three new series in addition our current Raven ELITE lineup. The Raven ORE is a series of uniquely designed full metal AEGs suitable for advanced players looking for performance, durability and realism. The Raven NEO series of AEGs provides budget friendly alternatives without sacrificing performance. The Raven BOLT is our high performance spring bolt action sniper series built for durability and accuracy.
RAVEN ORE SERIES
The Raven ORE line of products are designed to aim for serious players looking for quality and performance. The ORE series is full metal construction and powered by our LEVIN metal gearbox that is precisely made and equipped with high quality internals to ensure durability. This high performance gearbox uses the latest Xcortech MOSFET allowing the use of 11.1V Lipo batteries out of the box for extremely snappy trigger response.  The LEVIN gearbox has other great features such as 8mm metal bearings, quick spring change system, 16 gauge silver-coated wiring, high torque motor and full metal teeth piston. Each rifle is equipped with 6.03mm tight bore precision barrel and rotary hop-up for range and accuracy.
---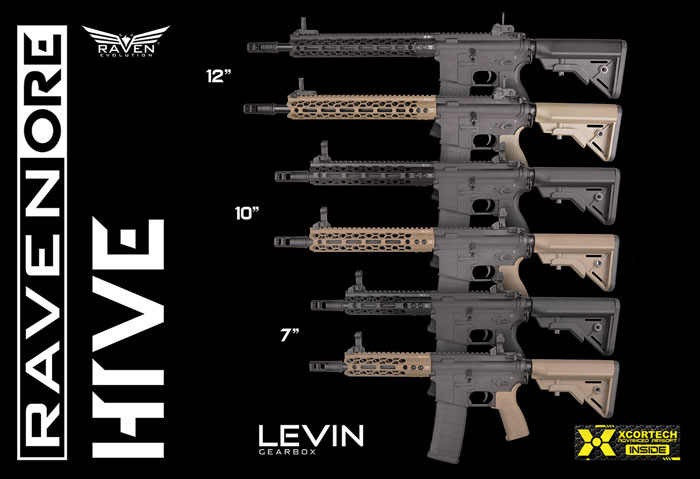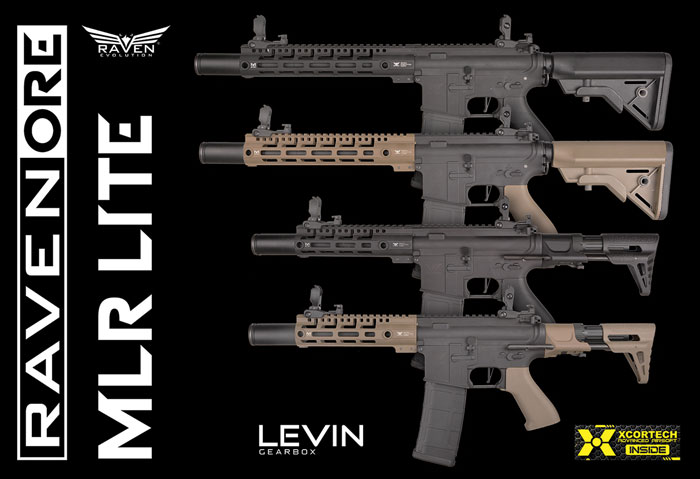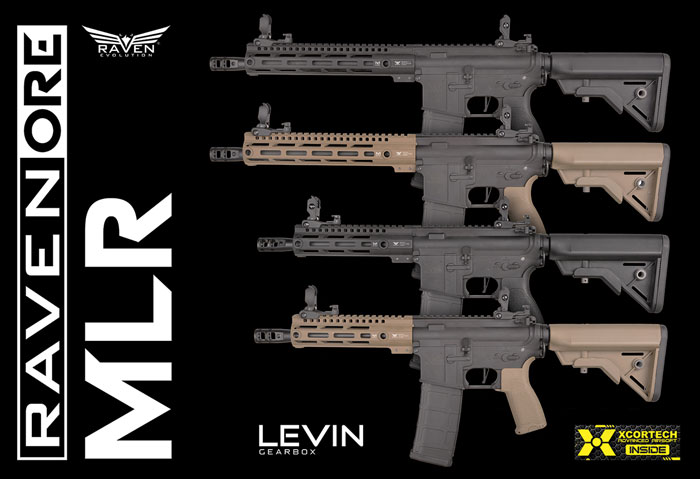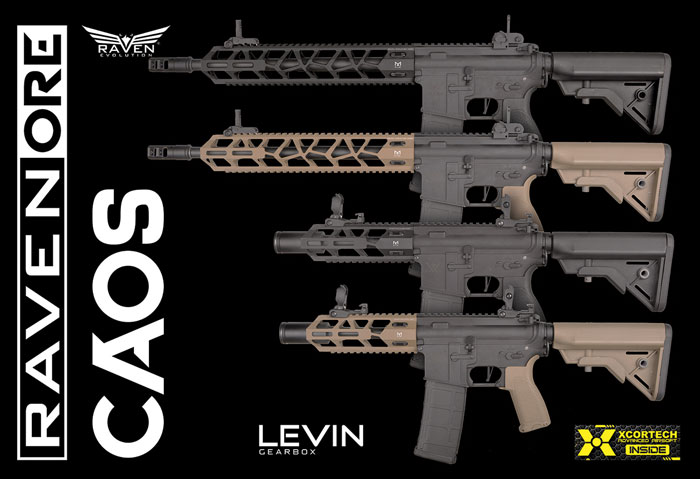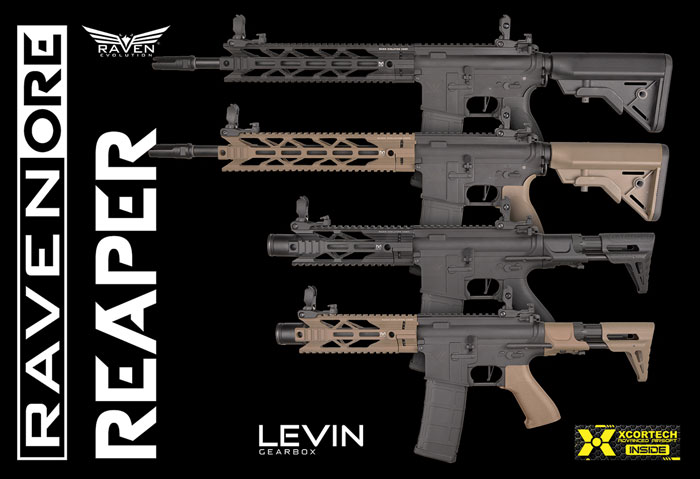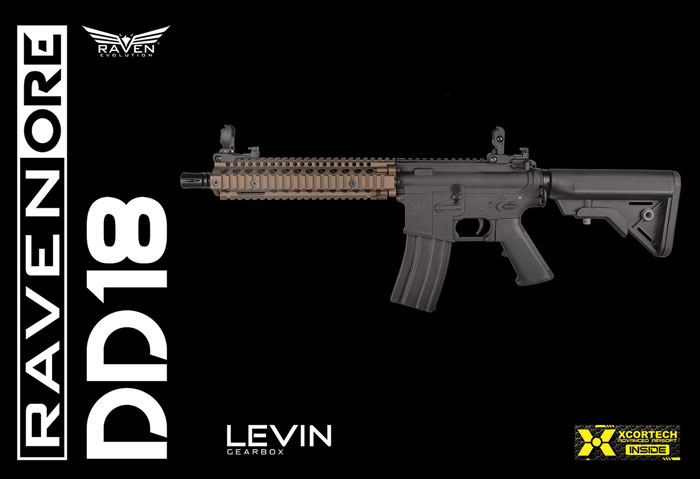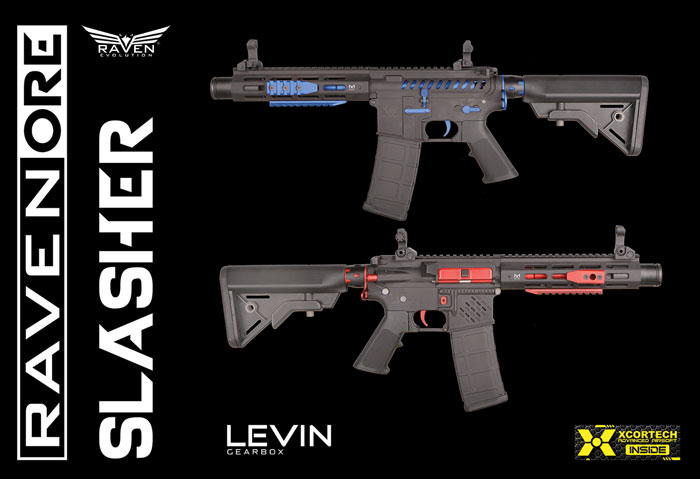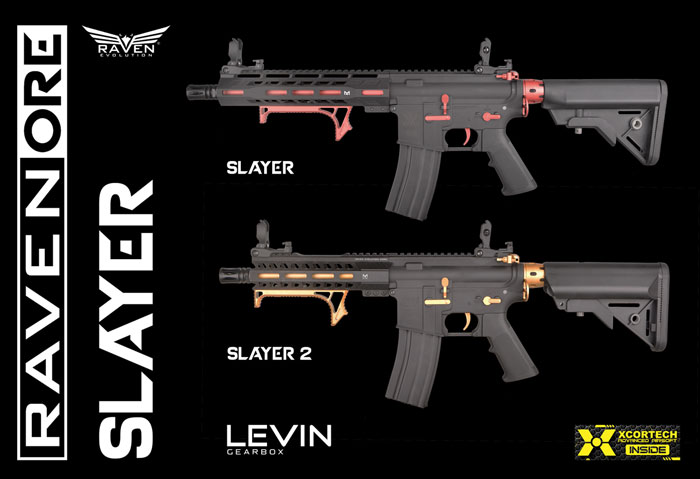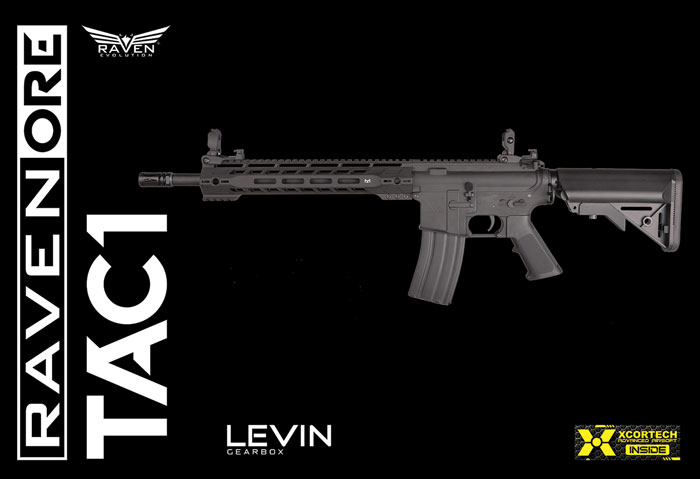 ---
RAVEN NEO SERIES
We have designed the Raven NEO to be affordable without compromising performance. The NEO's externals feature durable nylon filled polymer body and hand guard, metal outer barrel, true quick spring change and fully retractable stock.  The NEO series is equipped with the LEVIN gearbox and precision barrel system that are also used in the ORE series which offers snappy performance and sharp accuracy.
---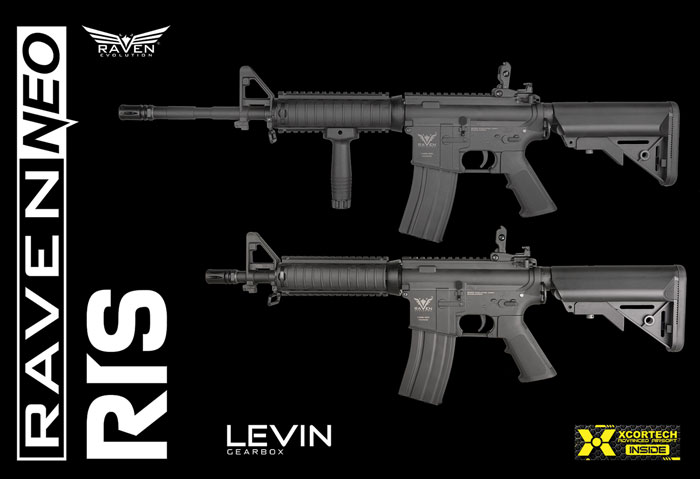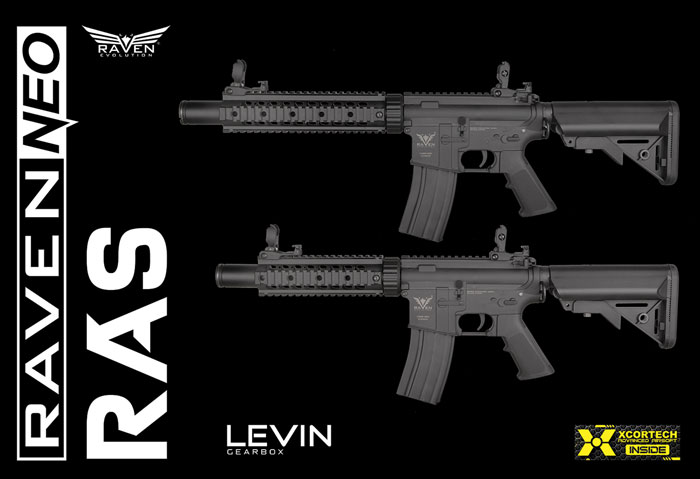 ---
RAVEN BOLT SERIES
The Bolt Series is our line of spring bolt action sniper rifles that are precisely made with high-quality materials. We have chosen steel as the material of choice for the main mechanical components of our rifles to improve durability and reliability. The steel trigger system ensures our rifles will endure the abuse of the battlefield.
Please visit our official website www.ravenevolution.com to get a closer look at our NEW and up coming products!"
---