Transporting Airsoft In The Netherlands
OptimusPrime
13 Oct 2018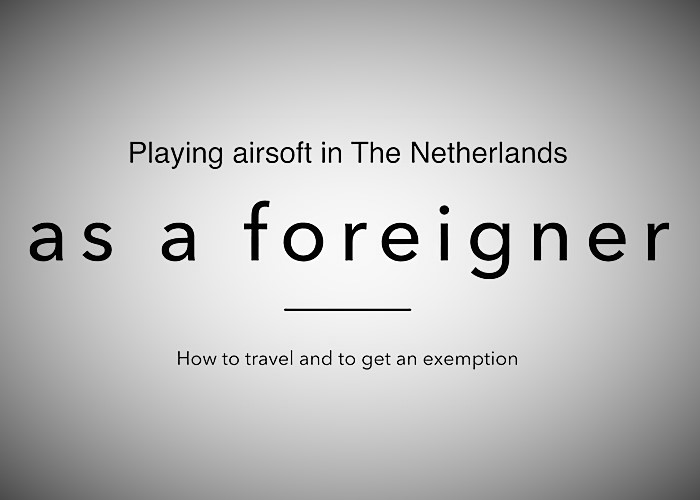 Here is a tip for you when going to the Netherlands and bring your own airsoft guns as there are regulations that you need to keep in mind. Blackout Airsoft does a video to help you out... "So, lately we are receiving A LOT of questions from airsoft players outside of The Netherlands, about the regulations and how to cross the border with their airsoft replica's in order to attend airsoft games in The Netherlands.
It's fairly easy! So we made this short vid on how to get an "exemption" that explains how to safely cross the border and attend a game in The Netherlands.
We would really like to have done this in German as well, but we trust on YT translate to take care of that...
Should you have any further questions, please don't hesitate to contact us! Or let us know in the comments if you have anything else!
More info at: https://www.blackoutairsoft.com/ and https://www.nabv.nl.