Portuguese Airsoft Community Campaign To Amend "Firearms and Ammunition Act"
Gungho Cowboy
09 Jun 2021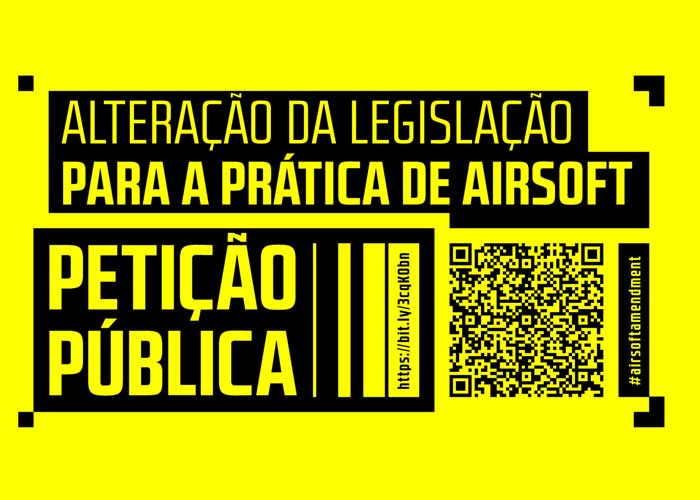 If there is a country in the EU where airsoft players will have to live with having their airsoft guns painted in bright colours at the barrel tip and stock/grip, then that country is Portugal. It used to be two but the other country which also requires some bright colours for airsoft guns whose owners don't have a valid defence, the United Kingdom, already made its exit from the EU.
Under Portugal's "Firearms and Ammunition Act" which was approved in 2009, considers an airsoft gun as "recreational firearm reproduction" with a 1.3j maximum energy allowed. Only persons 18 years and above can purchase airsoft guns though 16-year olds can be exempted if they can produce parental consent, furthermore, which is what bothers the airsoft players in the country are the bright colour requirements:
Long guns which are more than 60cm total length and more than 30cm of barrel: 10cm from the barrel tip and 100% of the stock.
Short guns which are less than 60cm total length OR less than 30cm of barrel: 5cm from the barrel tip and 100% of the grip.
Portuguese airsoft player, Punimiles, dropped us an email about the efforts of the
Portuguese airsoft community to amend the Act and he enjoins all Portuguese airsoft players and citizens who support this campaign from around the world to sign the petition that is posted online:
AMENDMENT OF THE LEGISLATION FOR THE PRACTICE OF AIRSOFT*

This petition serves to request an amendment to the legislation concerning the practice of the sport known as "Airsoft" and to the equipment used in the same modality, known in the Legal Regime of Weapons and Ammunition (RJAM, approved by Law no. 5/2006, of 23 February) as "Reproductions of Firearms for Recreational Practices", in two ways:

Amendment to the current RJAM;

Creation of a new legal regime that contemplates the acquisition, sale, rental and use of Firearms Reproductions for Recreational Practices, without the current restrictions, unique to Portugal.

*(This is machine translated for this story)
---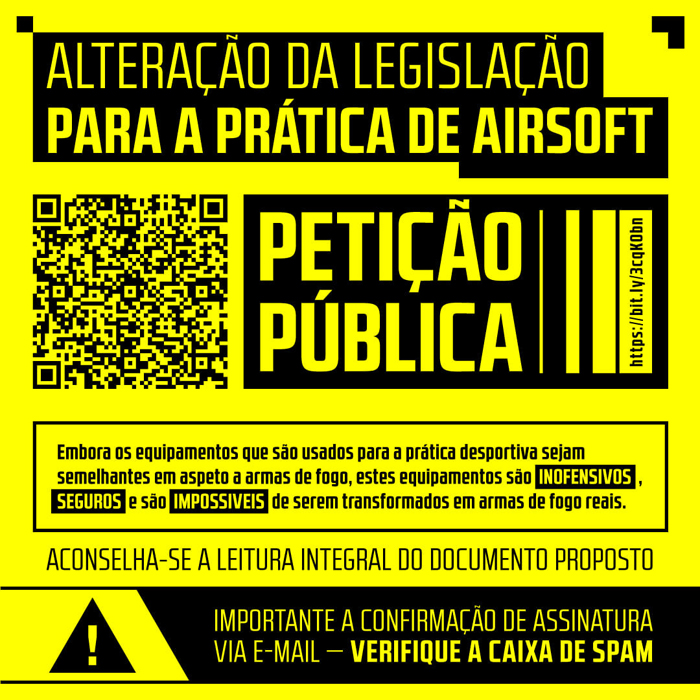 ---
If you are not an airsoft player from Portugal but do know some Portuguese who might want to support the campaign, then please do direct them to the petitions page. Public campaigns such as petitions can always attract the attention of policy makers who will then consider if they will be open to the amendments and start the debate in the legislative body.