A Quick Report On The Expo SoftAir 2015 Held In Palermo, Italy
OptimusPrime
23 Jul 2015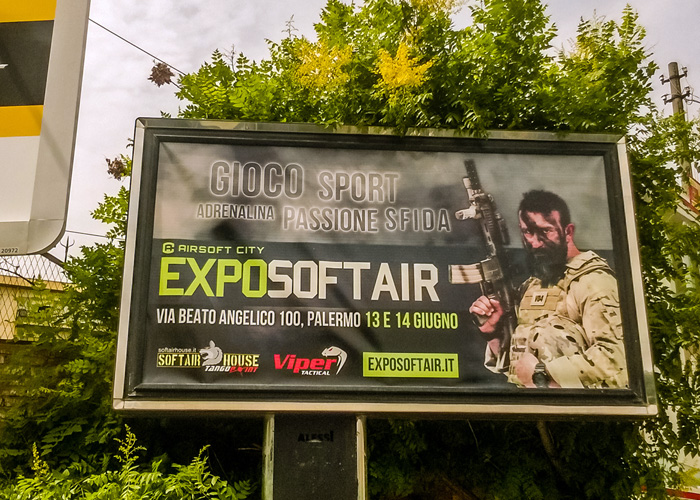 Dedicated airsoft expositions are rare far and wide. If you see airsoft exhibits, they usually mixed with bigger firearms, outdoor, and tactical gear expos such as the SHOT Show and IWA Outdoor Classics. Pure airsoft expos are smaller and intimate in scale which also suffer from not being sustained long term. But still we welcome efforts for airsoft expos as they are the more public faces of airsoft as the public can visit airsoft stalls, try them out, mingle with airsoft players, and overall, have a positive understanding on what airsoft is all about.
Łukasz Bonczol of Gunfire, one of the sponsors and exhibitors during the Expo Softair 2015 that was held in Palermo, Italy last 13-14 June 2015, wrote to us some of the impressions he had of the event that was hosted by Airsoft City. Previously, the big event for the airsoft and firearms industry in Italy was the EXA Expo series, but it seemed to have not hold an event this year. According to him:
While the main Italian airsoft exhibition, the EXA fair, seems to be dead, the Palermo show is a bold initiative to revitalize the Italian airsoft community and bring together representatives of shops, teams and players. But it is more than that, since the big emphasis was on bringing newcomers to the hobby and promoting airsoft in Sicily. Long before the show, billboards have been posted all around the city and there was a live coverage on local radio. Of course, I was there as a part of Gunfire team with our booth.
The weather was really hot (just take a look at the attached screenshot with green gas), so was the atmosphere among the participants. This of course are just the beginnings, and from the official statement below I can tell, that the organizers have already set date for next year's event. I keep my fingers crossed for it.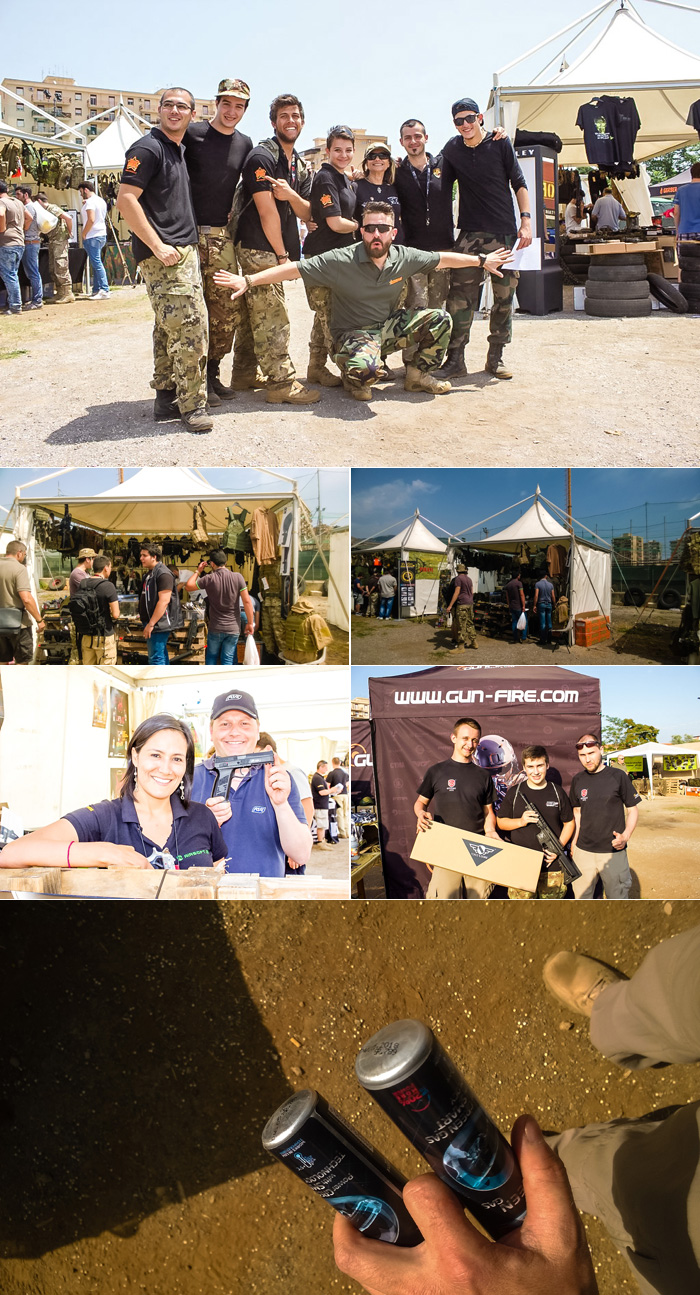 Looking at the photos and watching the video, there was a sure big presence from the non-airsofting public around Palermo curious on what airsoft is all about. There were shooting ranges and even a 3-gun course given that Airsoft City is 7000 sqm airsoft facility (4000sqm was dedicated for the exhibitors). Gunfire had a big booth with airsoft players and the public milling around to find out what they had on display. There will be even bigger efforts for the organisers to hold an even bigger event for next year. Airsoft retailers and manufacturers interested in supporting or as exhibitors can contact them for next year's details.
The numbers of the Expo Softair 2015, even if it's inaugural event, is already impressive for a pure airsoft expo:
Exhibitors: 26
Origin of visitors: 77% Sicily, 23% rest of Italy
Number of visitors: 1680
Exhibitors space in Sqm: 4000
Games and shows are in Sqm: 1500
BBs fired during the exhibition: 200.000
Number of staff members: 18
Whilst it's mainly an Italian affair, there are efforts to make it truly an international Airsoft Expo and they want to invite airsoft businesses and players from around Europe and the world to participate next year.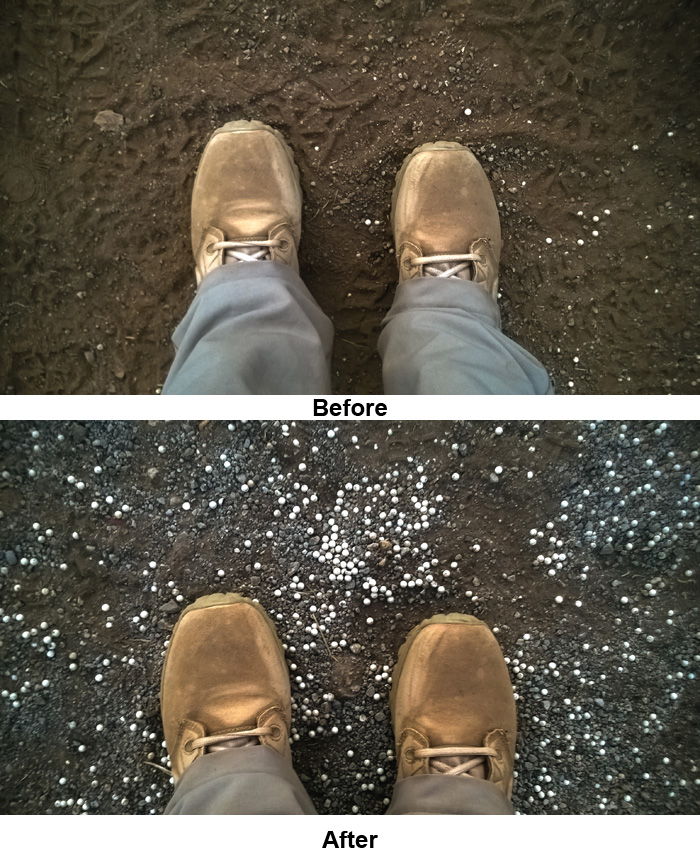 According to the organisers, the Expo SoftAir 2016 will be a three day affair with dates set for the 27th, 28th, and 29th of May 2016. The expo will be open from 1600H to 0000H Friday and Saturday and from 1000H to 2000H on Sunday. Live music and other night events will be held on Friday and Saturday.
Visit the Expo Softair website to learn more. More photos of the Expo at the Popular Airsoft Facebook Page.
Videos and images courtesy of Gunfire.