Tokyo Marui FNX-45 Tactical Black GBB Pistol
Azzkikr
31 Dec 2021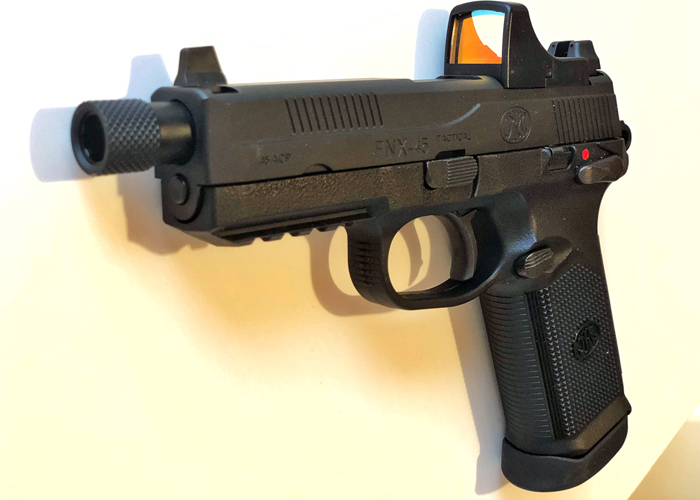 The Tokyo Marui FNX-45 Tactical Black Gas Blowback Pistol is one of the most popular pistols released by Tokyo Marui in 2020. Like all Tokyo Marui products, the packaging on this gun is excellent and is very secure inside which is great most specially during shipment. It comes with one gas blowback 29 round magazine which is full metal. It also includes three different sized backstraps and an owner's manual.
---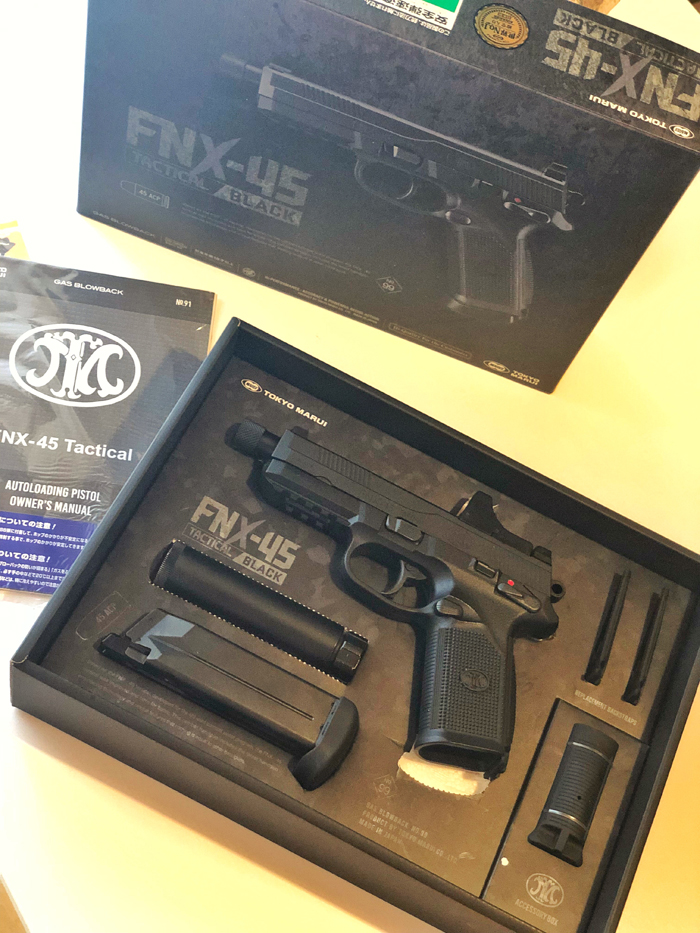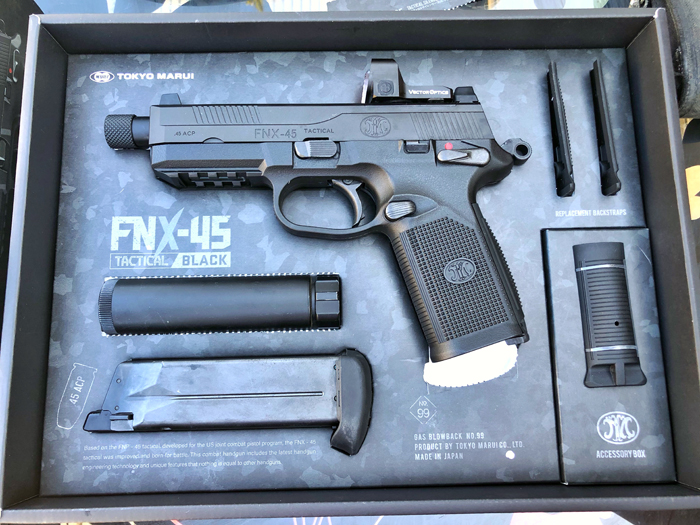 ---
The FNX-45 tactical weights around 1.8 lbs or roughly 820 grams. It's quite a bulky gun and feels very chunky, which I personally prefer. It's mainly made of polymer material which makes it light yet durable. It looks very clean and simple out of the box, yet the pistol has exactly the same markings as the real steel gun which is amazing. It has an ambidextrous safety, catch slide and magazine release, so it suits all players whether you're a righty or a lefty.
The best thing about this gun is that you can easily customise it to your own liking. It has a removable slide cover so you could mount your RMRs or red dots. It also has a 20mm bottom rail for your Tactical torches and laser pointers and it comes with a 16mm Threaded barrels for you Suppressors and silencers.
---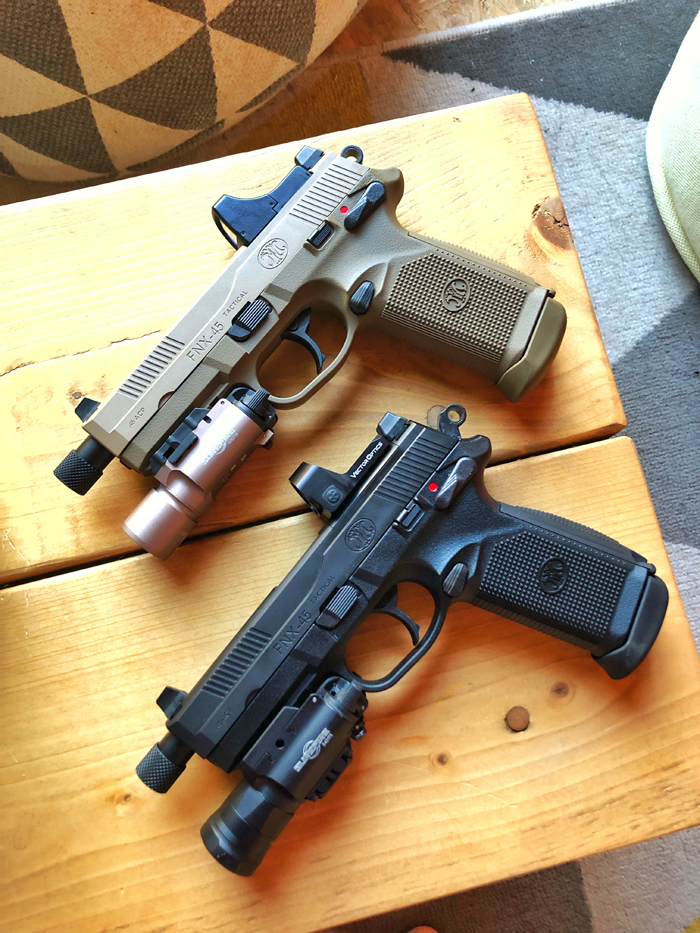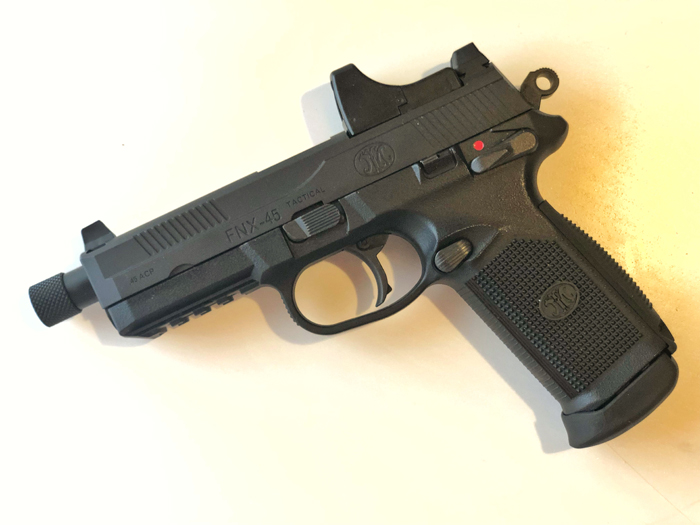 ---
To test the accuracy and range, we went to CAMORAIDS in their shooting range to try it out. We used 0.2g BBs and green gas. 1st attempt is at 4.5 metres or around 15 feet and 2nd attempt is at 9 metres or approximately 29.5 feet.
---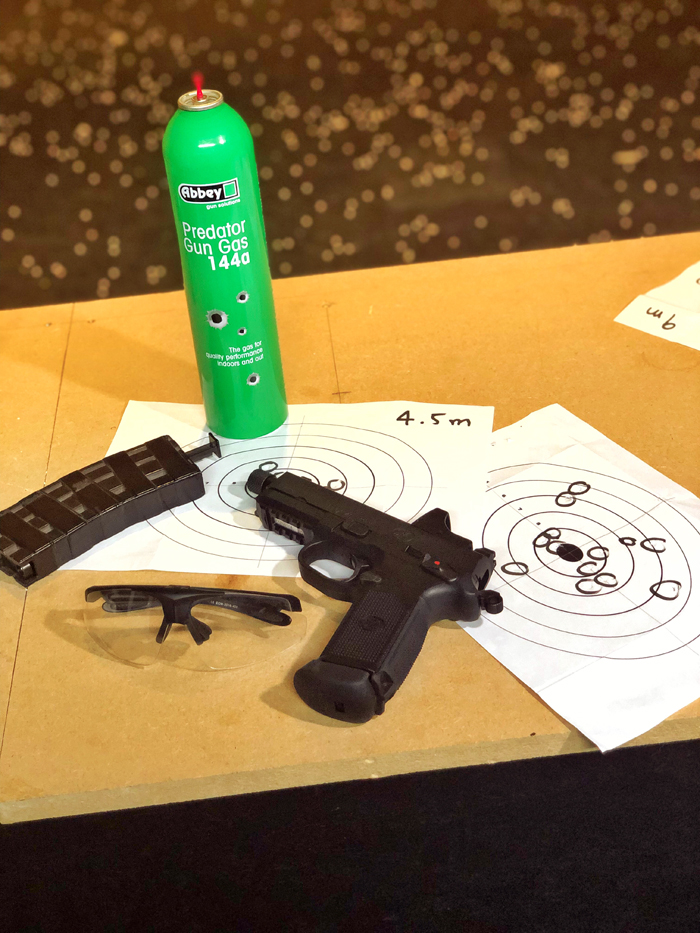 ---
Conclusion
This is an amazing "Out of the box" Pistol. It has a great feel and weight to it. You can easily attach suppressors, torches and red dots for that TACTICOOL look. The blowback also gives you a nice strong kick. It has good range and accuracy as seen in the video. I would rate this pistol a solid 4.5 stars out of five. A Highly recommendable product!