US Night Vision Rapid Wraps - Mag Wraps
Operator7
25 Jul 2013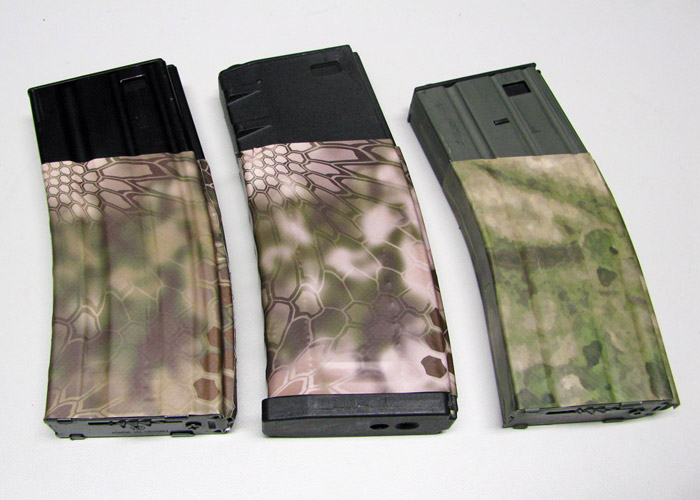 Torrendo Distribution is the company that has recently gained the rights for the distribution of the Rapid Wraps – Mag Wraps in the UK, and they have been kind enough to send me few Mag Wraps for review. Rapid Wraps are a Vinyl line of products with different camos from US NightVision.
I was quite intrigued about how a couple of simple sheets could cover a magazine in such an effective way that it would adhere, camouflage and protect it at the same time.
So nothing but a few PMAGs and metal magazines I had lying around to try these out!
APPLICATION PROCESS AND COMPATIBILITY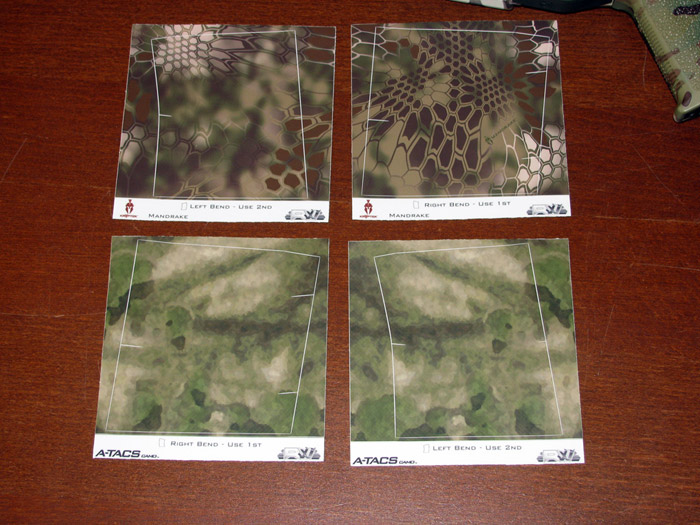 The application process couldn't be simpler --- each Mag Wrap comes with two sheets. If you look closely, one of the sheets says "Right Bend – Use 1st" meaning you should start with that one!
So go ahead and just peel it off, align it with the base of the magazine, and place it in the horizontal middle of the magazine.
Once this is done, just start pushing the sheet against the magazine using your fingers first, and then your nails in the smaller crevices.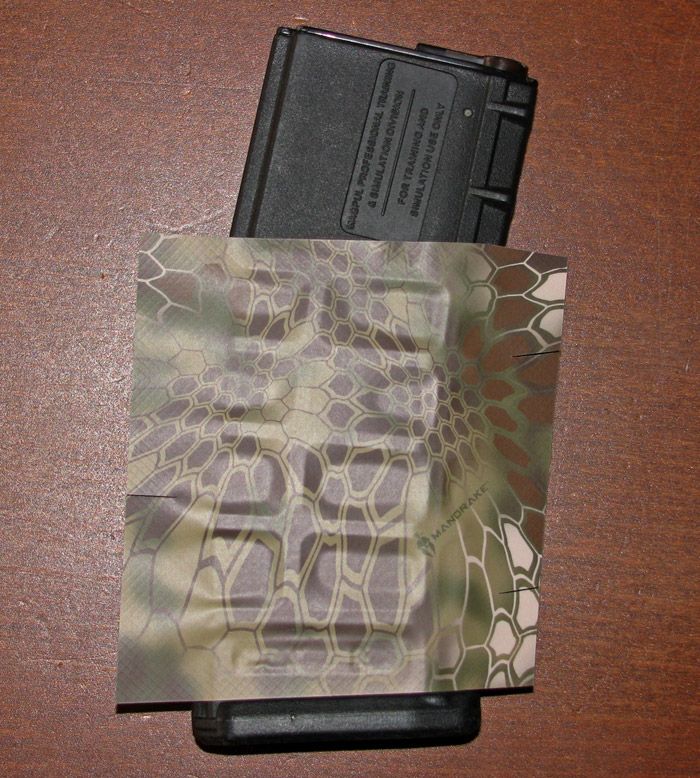 To get better results and give some rest to your fingers, just use a blunt tool, such as the plastic handle of a small screwdriver. Try to find an object that won't damage the sheet, even though it is quite rugged. When approaching the sides of the magazine don't worry about the misaligned tongues that will show on the end of the sticker, these won't be noticeable when all is done!
Once the first sheet has been placed you can go ahead and move on to peeling the second one, the process then repeats itself and once you reach the end you'll find an amazing result.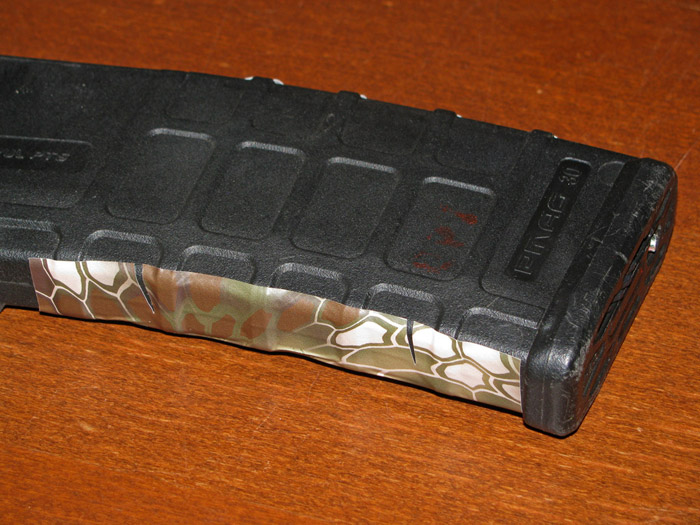 All this with no special tools and absolutely no skills needed!
The best results are easily obtained on the metal mags since the sheets adhere more consistently than the polymer ones, since the latter have many more reliefs than the metal ones. However with a good dosage of patience, a tool and a hair dryer you will get great results with polymer mags too.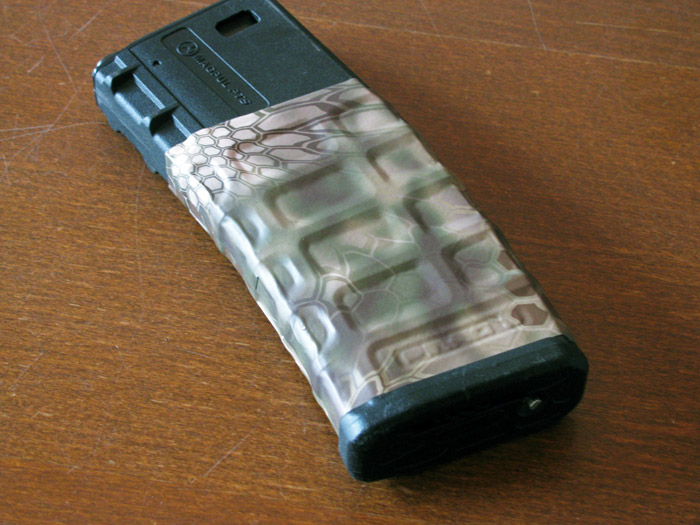 In terms of magazine compatibility I can tell you that these will work with most Airsoft M4 magazines out there, both metal and polymer. I used them on an original PMAG hi-cap, a couple or PMAG replicas, a Dytac M4 mid–cap magazine, a WE metal hi-cap and a Dytac Metal hi-cap.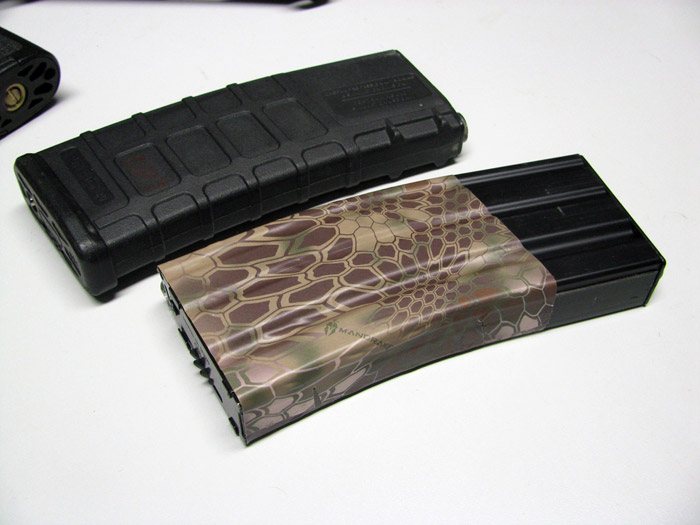 Of course, being compatible with STAGNAG magazines (NATO magazines) it will be fully compatible also with real steel magazines.
PROTECTION AND DURABILITY
Apart from the obvious concealment properties, these also serve the purpose of protecting your magazine from tear and wear on the field. Many magazines get easily scratched, especially metal ones, and they also have a tendency to gain rust afterwards. So yes, these can absolutely protect your mag and increase its lifespan.
From my experience in the field, these will take a beating anytime and are not exactly easy to tear or scratch, though they are not impenetrable.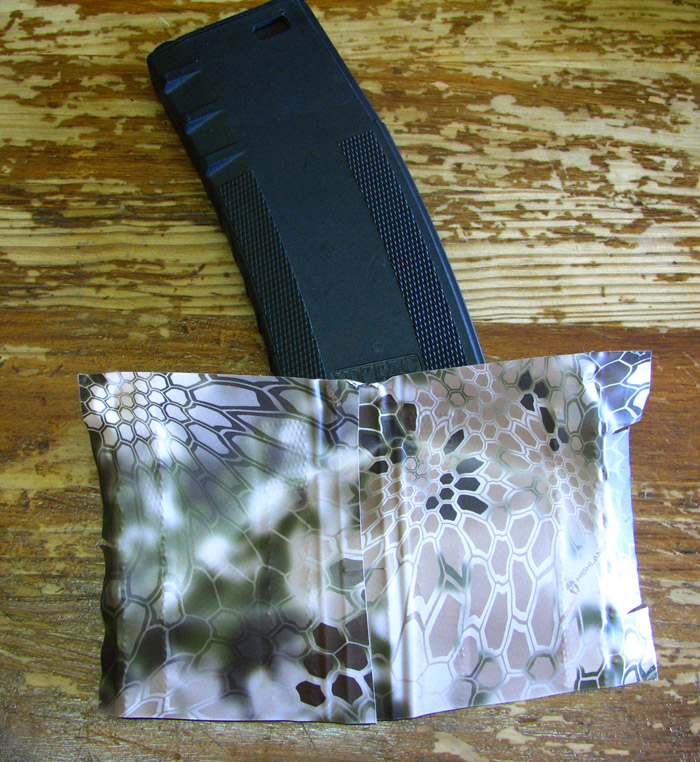 The reason why they are so tough and durable is because they are custom-printed on a high speed 3M material.
One of the nicest features of these Mag Wraps is the fact that they can be reusable, meaning that once you've applied it to a magazine, you can easily remove it and just go ahead and apply it again to another different magazine! Plus no adhesive was left on the mag.
I've tried just this with two different mags with different reliefs and it just adapted itself great to the second mag, as you can see in the "previous" and "next" photos.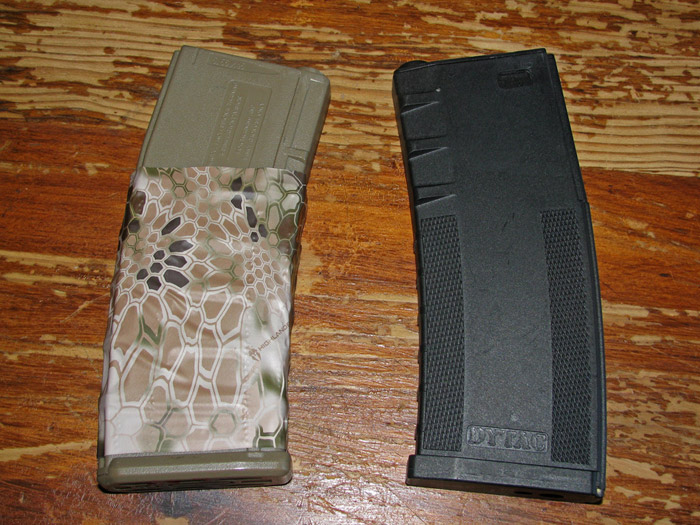 CAMOUFLAGE PATTERNS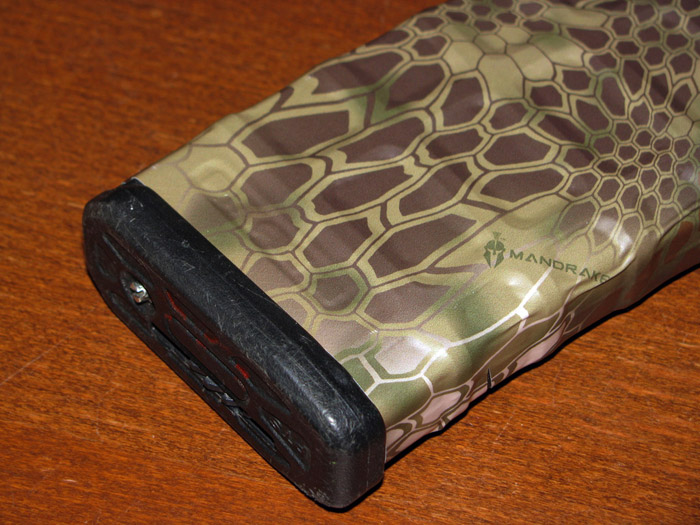 I especially liked the effect the Mag Wraps have on Tan or Dark Earth PMAGs, even though they look also quite nice in metal magazines.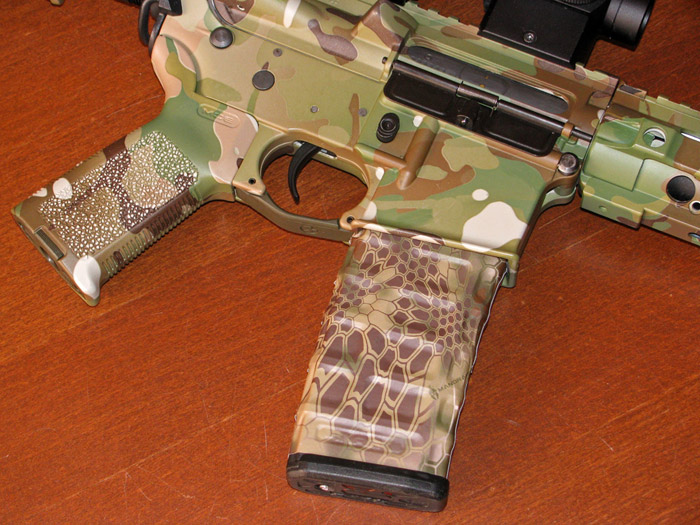 Also, I really enjoyed the nice Kryptek patterns which look very good when combined with other camos such as Multicam. I also liked the A-TACS FG camo which is very nice and crisp. So now I just need to get an A-TACS FG gun for my A-TACS FG magazine!!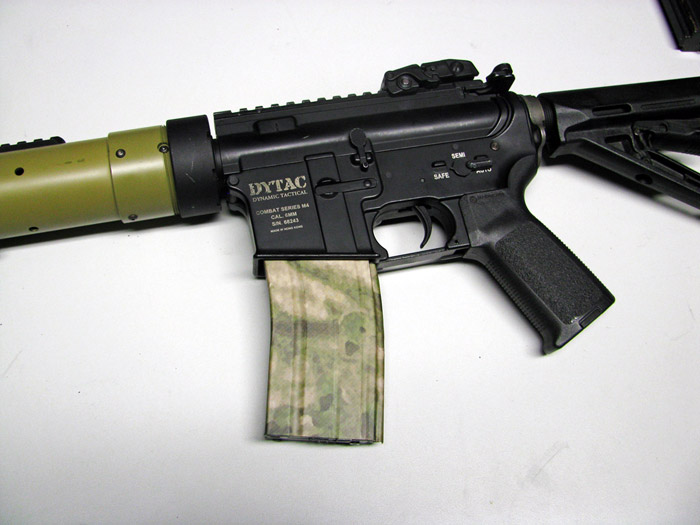 There are several camo patterns available, such as A-TACS AU and FG, several Kryptek camos, Hot Shots 2013, and many more.
CONCLUSION
Hydro dipping is a great way to get your Airsoft guns customized, but if you just want to get a few mags "camonized" without having to ship them over and have some downtime, then this is probably the best way to go since it will most certainly be cheaper and faster.
The quality of the camos is spectacular, and the durability is remarkable, so I totally recommend these for your mags!
The Mag Wraps are available from Patrol Base and £5.99 apiece.
Pros
No tools and no skills needed!
No downtime for your mags
Cool looking camos
They protect your mags
Reusable
Cons